Blog Post Development
A blog is a form of online journaling done by an author (or a group of authors) sharing their own views on a particular subject, and displays information or "posts" in reverse chronological order, with the most recent posts appearing at the top of the main page, and then descending down, or "backward" in time.
Creating high-quality blog content requires a few key elements: the initial idea, research (to support the commentary written in the post), article drafting (to obtain all contributing authors' unique insights and thoughts), publishing (including formatting and finding ways to engage potential readers), and then finally: promotion (via running ads or finding a distributor on a larger platform). When "blogging", or "creating blog posts", it's important for those posts' ideas to be aligned with your company's content marketing, products, and services, industry, strategy, and scope. 
Of course, blogging has many inherent advantages. It helps your website rank well in search engines, serves to educate your audience, captures consumer engagement, and generally increases the amount of time people spend on your website.
So if your organization needs help with quality blog post-development, the social media and content development teams here at Overdrive Interactive would love nothing more than to partner with you to support those efforts. Click to Contact Us.
FAQs
How do I write a marketing blog post?
When writing marketing blogs, be sure to keep in mind that you should be writing for your customers, not for you. Providing helpful, original, and in-depth content about relevant topics is essential.
What makes a good blog?
In general, an effective blog provides users with useful and relevant content on a regular basis. Visuals should be included when possible, as well as interlinking to related topics and sources.
What is content development in marketing?
In marketing, content development is an essential piece of your overall content marketing strategy. The ultimate goal of content development is to provide useful and relevant information – which helps build strong connections with your users.
What is a content strategy framework?
A content strategy framework is is an organized plan detailing how your teams will address content creation, who to target with your content, and how your content will align with your overall marketing strategy.
This definition is part of the Demand Ops Map. Get your PDF map with links here.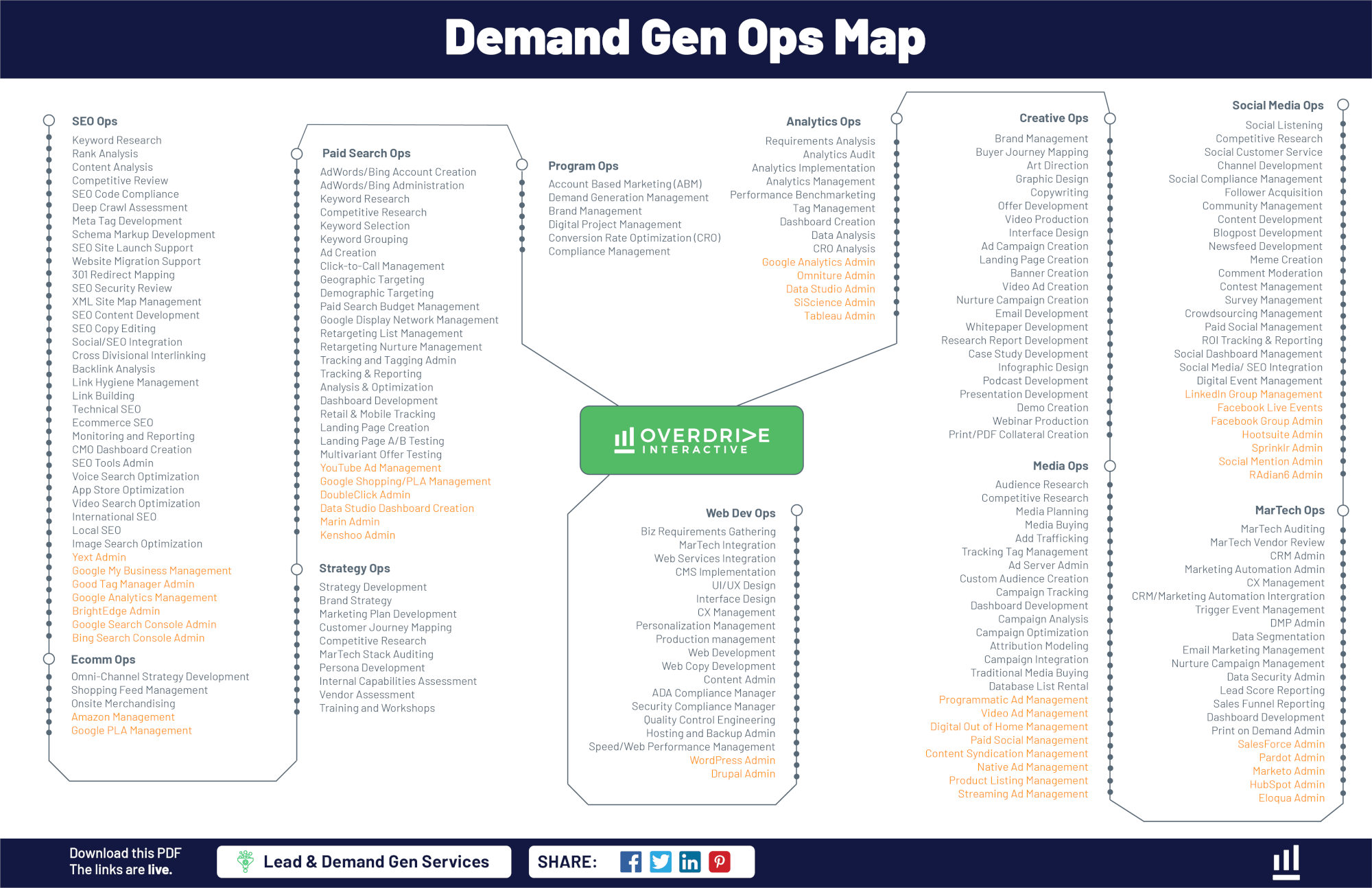 Click here to get the Demand Ops Map
Knowledge Center
Learn. Share. Succeed.
Benefit from our Demand Gen Expertise
Take action. Achieve your goals.