While planning complicated media buys, it's essential to start with a thorough research and strategy period to ensure that your ROAS (Return on Ad Spend) is secure before you spend a single cent. One key step is to conduct in-depth competitive research to identify what your competition is doing. When planning your allocation, you can learn a lot from how your competitors target existing customers and win over new ones (as that is likely the same audience you want to tap into).
A few important aspects to consider while planning your competitive research include:

First, identify your competitors.

What products do they offer?

How do they market those products?

What are their sales tactics and outcomes? What is their media content strategy?

What is the engagement level of their media? How do they in turn engage with their audience?

Where do they spend their money, and how do they retarget?

How do they utilize media for content promotion? 

Notice their social media strategies, presence, and go-to platforms.

Conduct a SWOT Analysis to discover their strengths, weaknesses, opportunities, and threats.
If you need help with a competitive analysis, Overdrive is ready to walk you and your team through all the key elements – ensuring you're primed and ready to make the most of every last dollar spent, to outperform your competition. Click to Contact Us.
FAQs
How do you do a competitive analysis?
When performing a competitive analysis you should first identify your competitors. Then, be sure to examine a wide range of things including the keywords they rank for, what their meta tags look like, user experience, etc.
Why is it important to research your competitors?
Researching competitors is important because it allows you to potentially take advantage of your competitors' weaknesses while also potentially improving your businesses' performance.
This definition is part of the Demand Ops Map. Get your PDF map with links here.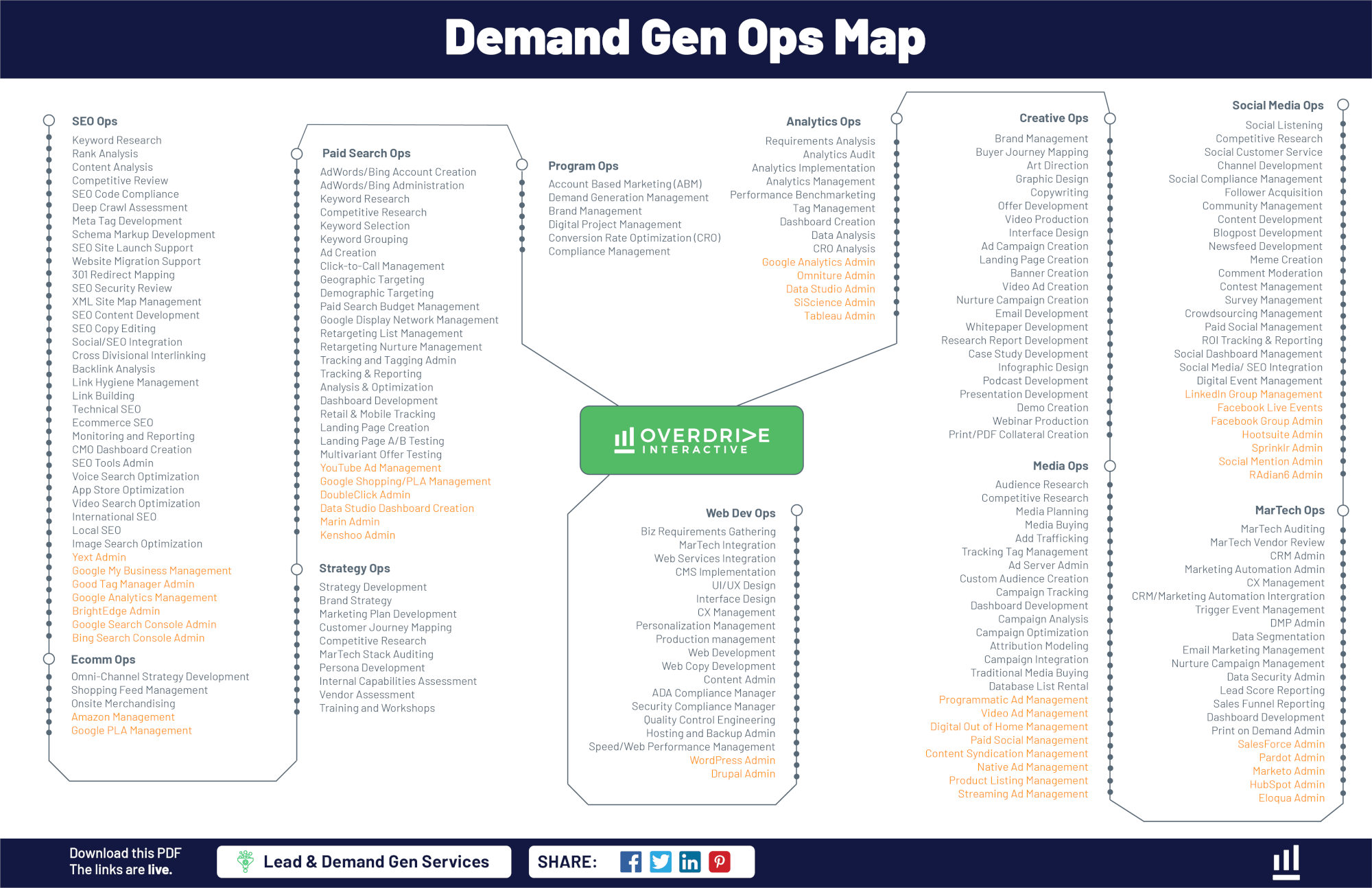 Click here to get the Demand Ops Map
Knowledge Center
Learn. Share. Succeed.
Benefit from our Demand Gen Expertise
Take action. Achieve your goals.