CRM analysts maintain and analyze customer data. This data can include sales records, types of purchases, purchase history, service history, complaints, product inquiries, channel preferences, and exposure to and engagement with marketing campaigns.
Customer Insight
Data analysis gives you useful insights into your customers' preferences and behavior. For example, analysts can observe customers' responses to email marketing campaigns, allowing them to identify offers or messages that trigger the best response. They also analyze customers' website behavior to identify preferences and customize online offers for individual customers. By tying customer purchases to marketing campaign exposure or sales call frequency, analysts develop insight into a sales or marketing campaign's effectiveness. With this insight, the sales and marketing teams can make more effective decisions about how to tailor their marketing efforts toward specific market segments.
CRM Analysts also often have a management role. They figure out how to efficiently use their team to make the best use of the software and data, and they train colleagues on how to use the software.
Let's work together to take a deeper look at your customer insights to see how to maximize your existing customer base and convert more leads. Let's talk. Click to Contact Us.
This definition is part of the Demand Ops Map. Get your PDF map with links here.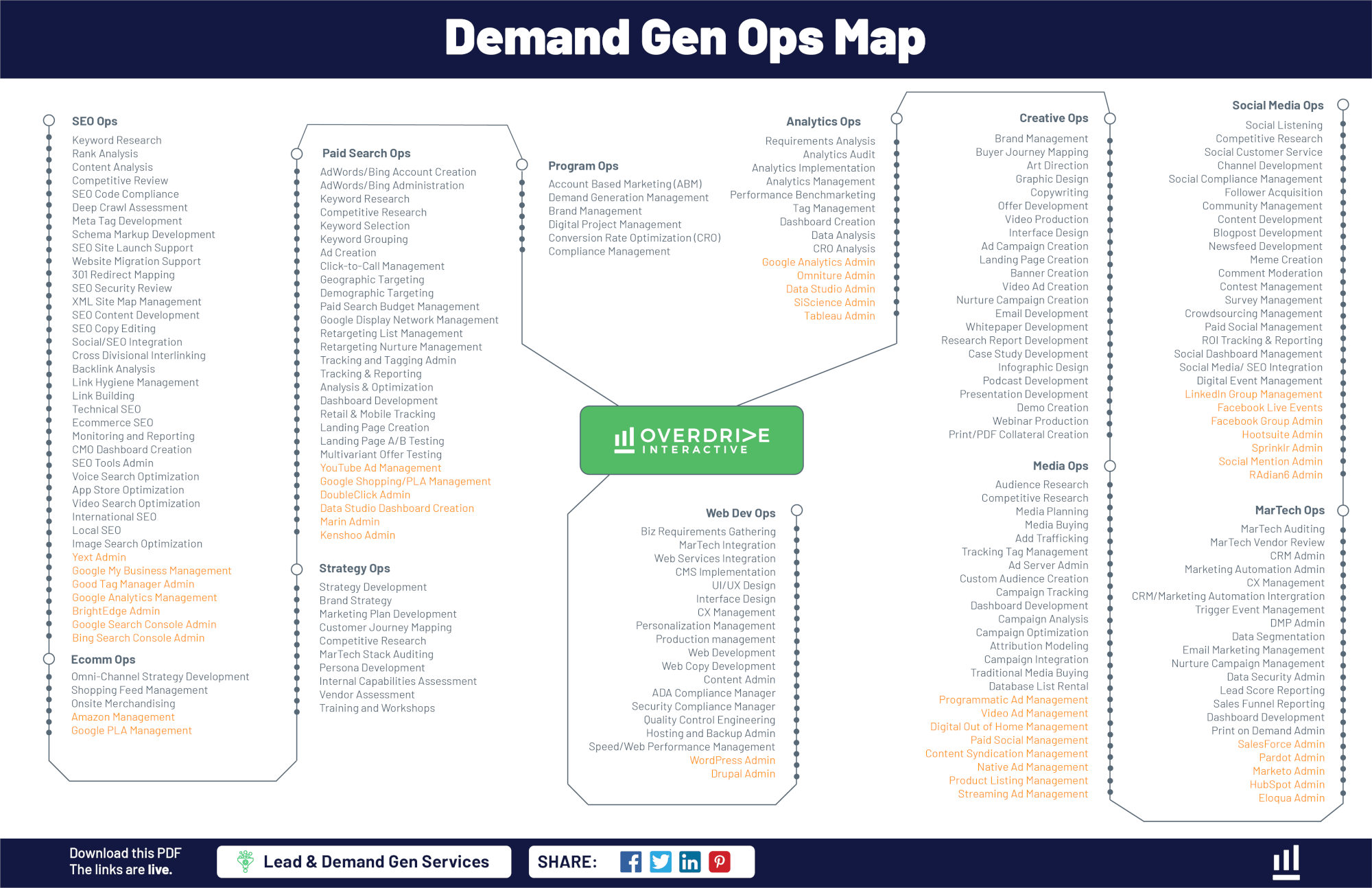 Click here to get the Demand Ops Map
Knowledge Center
Learn. Share. Succeed.
Benefit from our Demand Gen Expertise
Take action. Achieve your goals.