DeepCrawl is a cloud-based solution with the primary function of crawling websites or specific sets of URLs, as well as providing in-depth insights regarding a wide range of potential technical SEO related issues (backlinks, 404 errors, competitive analysis, and more!). DeepCrawl has tons of features and functionality, so it's important to make sure that you are getting the most out of it. Contact Overdrive today if you could use some help on optimizing your current DeepCrawl setup.
Interested in a Deep Crawl Assessment, fill out a form to discuss goals or schedule a no-obligation call. Click to learn more about our SEO services.
FAQs
How do you use DeepCrawl?
The first step is to setup a crawl for your website. Once the crawl is completed, you will be able to do a deep-dive into any potential technical issues with your websites.
What is a web crawler and how does it work?
A web crawler navigates websites via interlinking and examines the content throughout the site, allowing for that website to be indexed and visible on various search engines.
What is crawling in SEO?
In SEO, crawling is the process by which user agents navigate and examine your website's pages and content via internal linking, ultimately allowing for your content to be indexed and displayed across various search engines such as Google and Bing.
This definition is part of the Demand Ops Map. Get your PDF map with links here.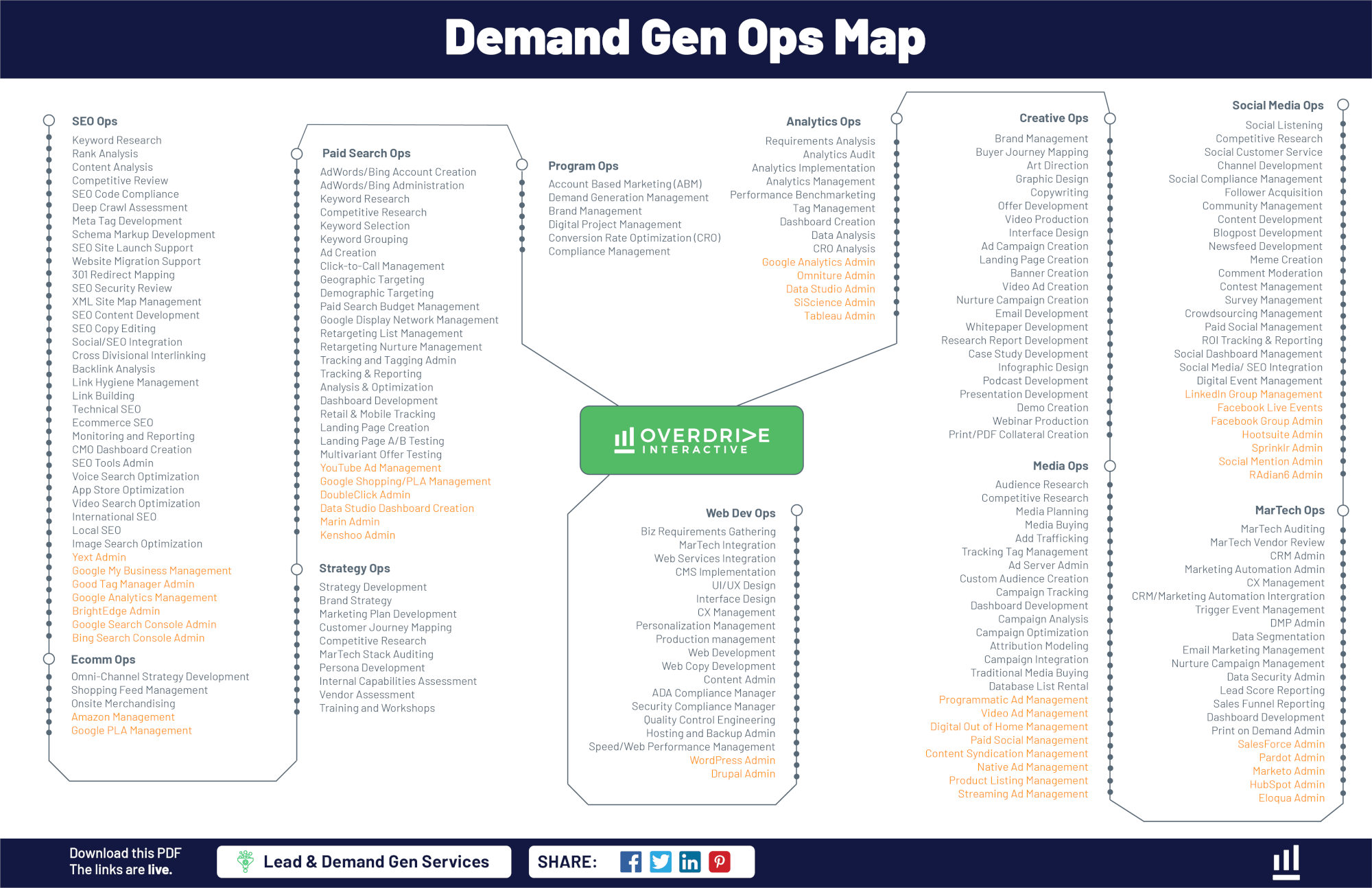 Click here to get the Demand Ops Map
Knowledge Center
Learn. Share. Succeed.
Benefit from our Demand Gen Expertise
Take action. Achieve your goals.