Geo-Targeting is the practice of targeting web-based visitors with localized or location-appropriate content based on their physical location and is usually used by online businesses and retailers to reach out to customers within a certain geographic location. The physical range is scalable, from extremely local (neighborhoods and zip codes) to massive regions (entire countries or continents), and has been used highly effectively by both online businesses who offer to ship products to the customer's location, as well as by brick-and-mortar stores that are located in the chosen area.
If your campaigns need to be focused in specific areas, right down to the neighborhood, let our Paid Search experts work with you to pinpoint your ads and help drive a higher conversion rate for your brand. Click to contact us.
This definition is part of the Demand Ops Map. Get your PDF map with links here.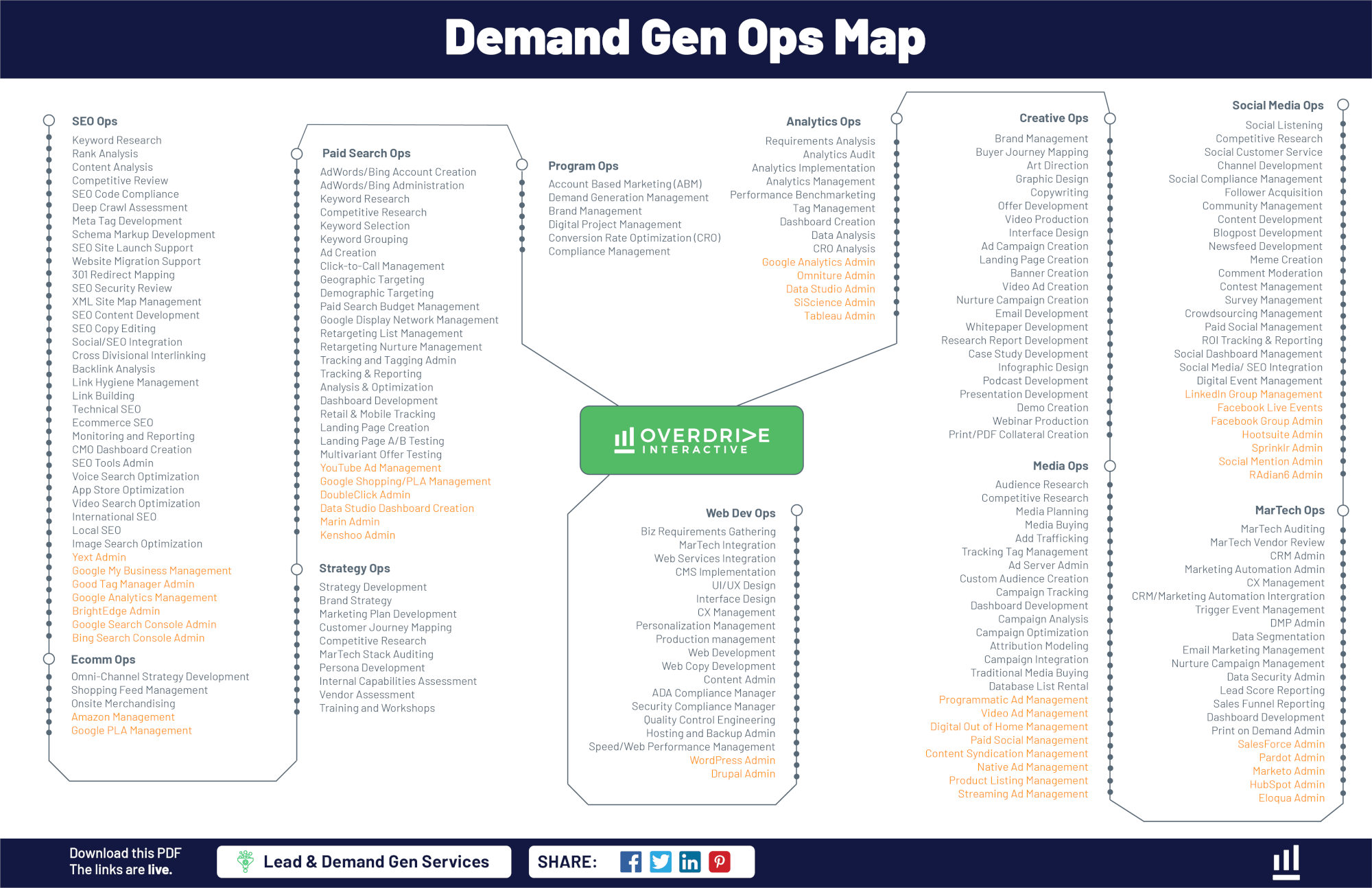 Click here to get the Demand Ops Map
Knowledge Center
Learn. Share. Succeed.
Benefit from our Demand Gen Expertise
Take action. Achieve your goals.
FAQs
What is geo targeted marketing?
Geo-targeting refers to providing different content or ads to consumers based on their specific geographic location.
How is geo targeting used?
Geo targeting is used to provide the most relevant and high quality ads to people in a specific geographic area. Geo targeting helps improve return on ad spend (ROAS) and also provides higher quality leads.
What is geo targeted advertising?
Geo targeted advertising is an advertising strategy that examines potential user's location data to provide an ad with effective messaging and relevancy for consumers in a specific location.