Marketing Performance Benchmarketing 
Benchmarking refers to observing and then measuring a business's performance against its other competitors and expected industry standards, in order to determine the business's degree of success. This is and should be done frequently to obtain a greater understanding of how they are currently performing, in comparison with their competition.
The process of benchmarking is able to produce incredibly valuable insight for key decision-makers inside an organization, and for marketers who deeply understand their marketing campaigns (as well as how they compete against their competitors), can take this analysis and use it to make their offers really stand out, keenly working to optimize their strengths and take advantage of their competition's weaknesses.
Let's work together to take a deeper look at your customer insights to see how to maximize your existing customer base and convert more leads. Click to contact us.
FAQs
What is an example of benchmarking?
One example of benchmarking could be looking at the number of keywords you rank for on Google at the very beginning of an SEO campaign.
How do you benchmark your performance and metrics?
It's important to pick performance metrics that are relevant to your business – These could potentially be a combination of financial metrics, industry-related, or general performance metrics.
Why is benchmarking important?
Benchmarking is important because it gives organizations a clear picture of where they currently stand, as well as where competitors stand. Benchmarking also allows you to measure your degree of success and improvement over time.
This definition is part of the Demand Ops Map. Get your PDF map with links here.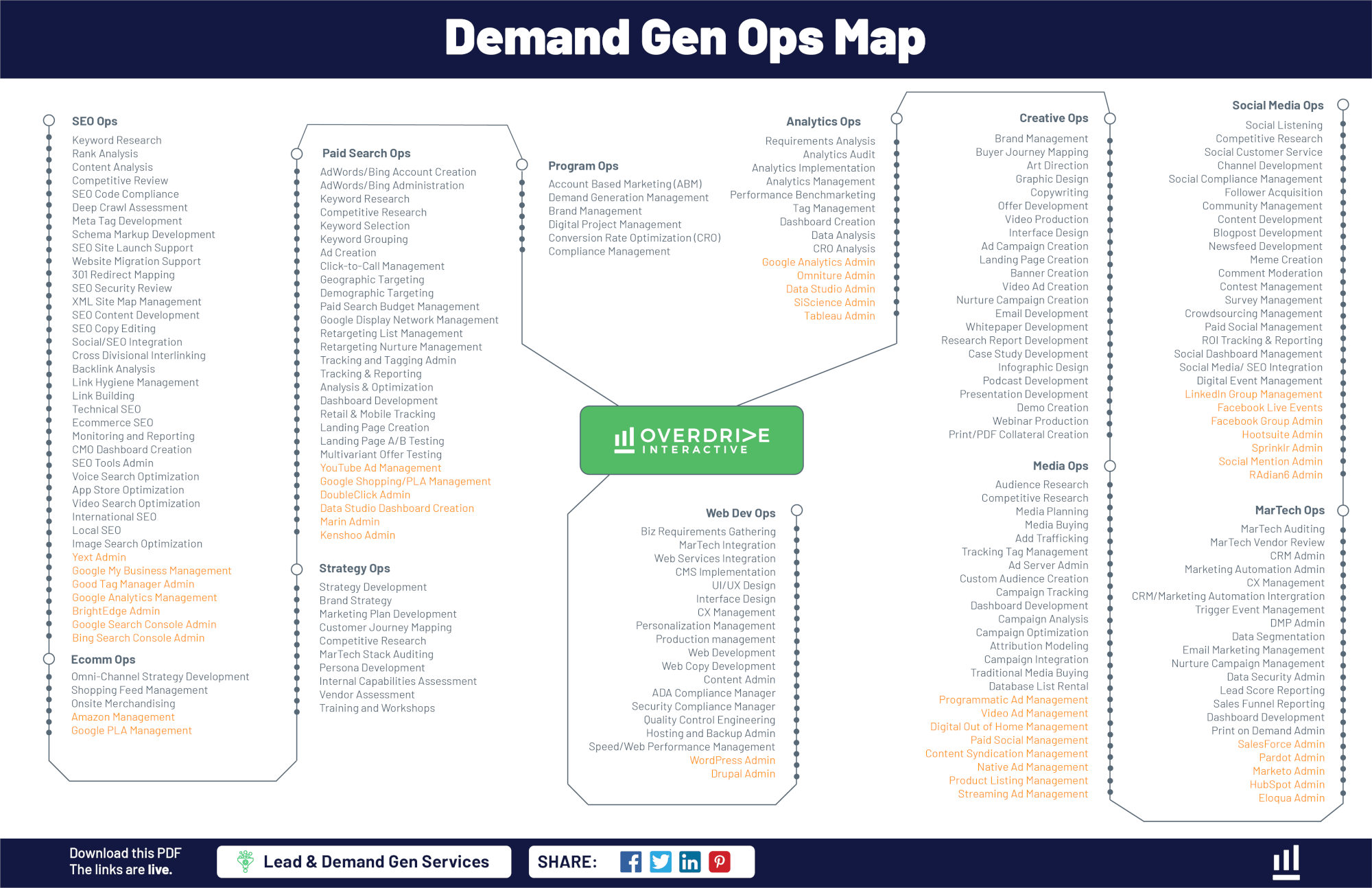 Click here to get the Demand Ops Map
Knowledge Center
Learn. Share. Succeed.
Benefit from our Demand Gen Expertise
Take action. Achieve your goals.