Link building means getting reputable websites to include a link to your site, which helps increase your website's rankings on search engine results pages. Commonly linked-to areas on websites include one of your company's blog posts, you're about us page, a product or service page, a marketing video, etc. When search engines (such as Google) assess the search engine rankings for your website, they take into account whether any credible websites link to yours. If a trustworthy website with recognized authority (such as a news website) includes a link to your website, then the search engine could consider your website to be more authoritative and credible, thereby boosting your website's search rankings.
So if you're looking for a boost in rankings through a quality link building program, talk to the SEO experts here at Overdrive Interactive. We have years of working with brands and organizations just like yours. Click to contact us.
This definition is part of the Demand Ops Map. Get your PDF map with links here.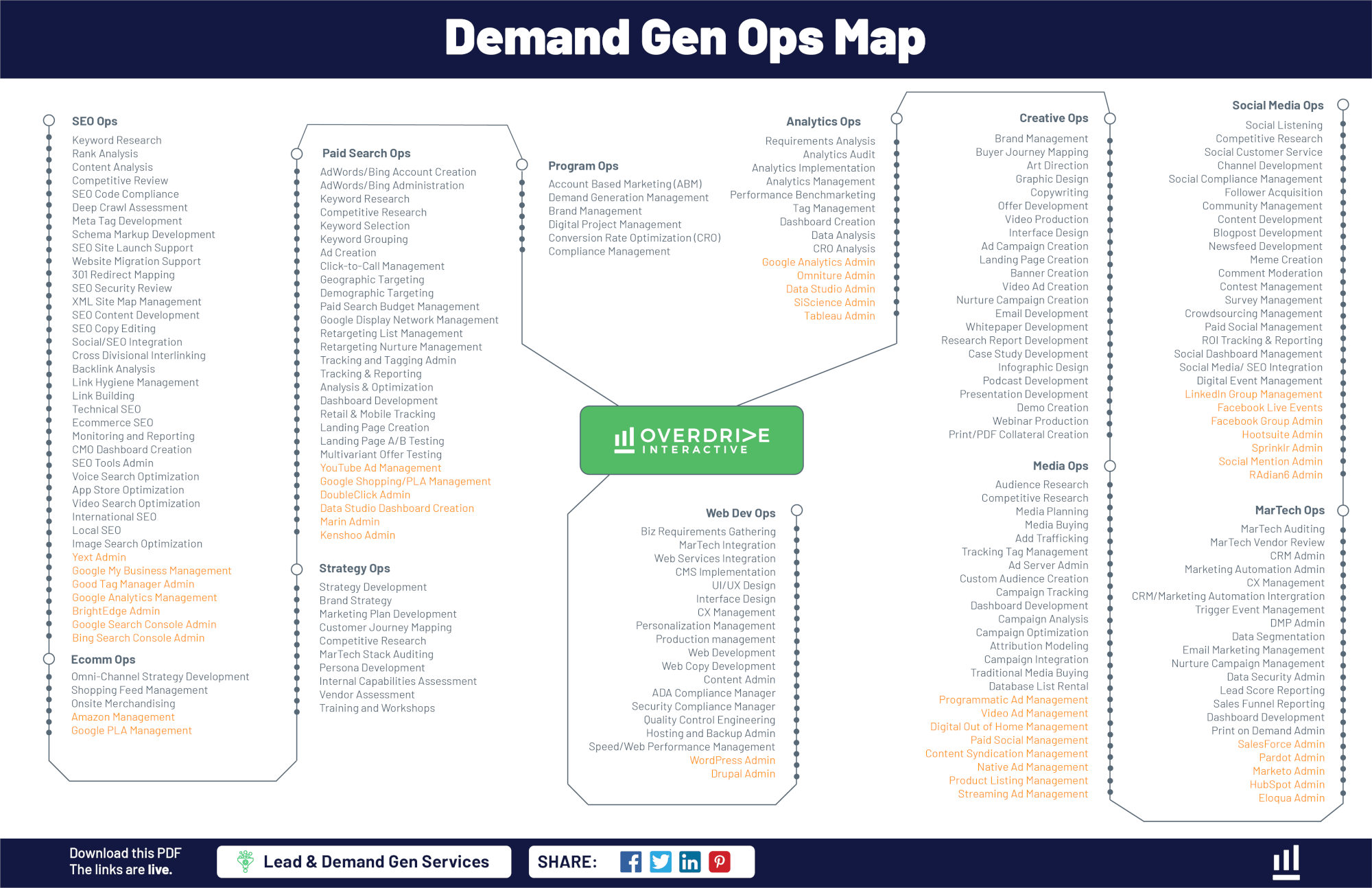 Click here to get the Demand Ops Map
Knowledge Center
Learn. Share. Succeed.
Benefit from our Demand Gen Expertise
Take action. Achieve your goals.