Video Search Optimization
Video Search Optimization (Video SEO) refers to the optimization of your brand's video assets so that they can be effectively ranked and indexed on search engine results pages (SERPs) in searches for relevant keywords. 
Tips to help optimize your videos: 
Select a reliable Video Hosting Platform (such as Youtube). 

Create a transcript for your video.

Choose a compelling thumbnail image. 

Pay special attention to your video's title and description and include relevant keywords.

Make sure your entire page is pertinent to your video and also follows SEO guidelines.

Choose a single video to be ranked (because Google will only use one), and embed it first on your page.

Make that video the star of your page.

Don't rely on SEO alone when promoting your video.
If you and your team have questions about Video Search Optimization, the search teams here at Overdrive interactive have answers. We can work with you to ensure your site is properly optimized for voice search and traditional search as well. Click to Contact Us.
This definition is part of the Demand Ops Map. Get your PDF map with links here.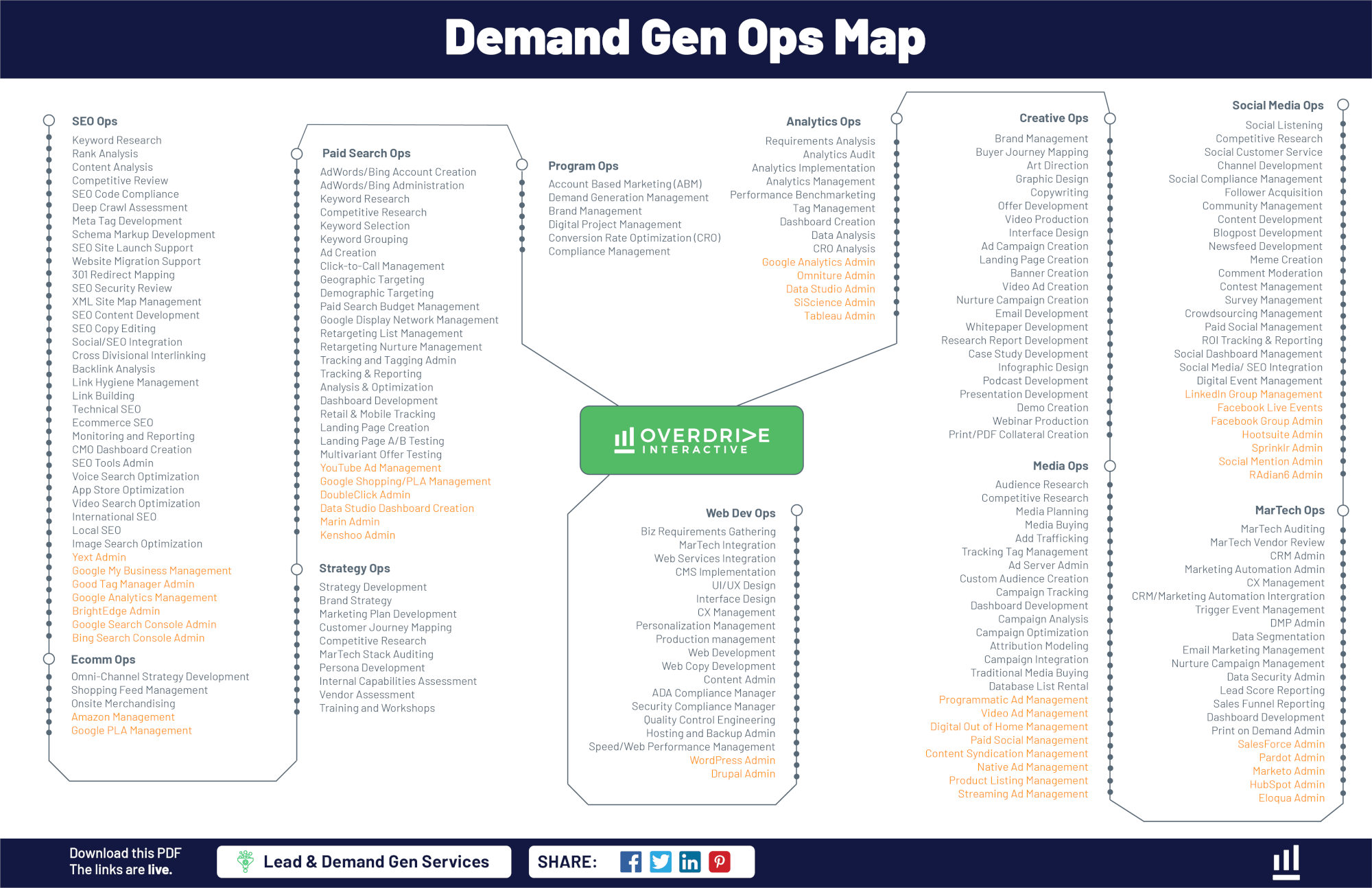 Click here to get the Demand Ops Map
Benefit from our Demand Gen Expertise
Take action. Achieve your goals.
Knowledge Center
Learn. Share. Succeed.