Social Media Compliance
Social Media Compliance refers to the need for social media accounts to follow company policies and mandatory procedures, along with the greater laws and regulations that your particular industry operates under. When using social media/digital marketing, businesses, and companies that exist in regulated industries are absolutely required to follow government regulations.
Businesses that can achieve compliance on all their social media platform may enjoy various benefits, like:
Avoiding citations and fines.

A stronger brand presence and reputation.

Improved social media risk management practices that are also able to help protect customers.

A greater sense of customer trust.
Social Media Compliance enables businesses to create powerful, uniform branding and messaging across all their social media accounts, as well as remove inconsistencies, errors, or potentially-sensitive data that might exist. Social Media Compliance also helps businesses to better protect themselves against any internal/external threats to their brand security.
Get compliant / stay compliant with the social media team at Overdrive Interactive. Click to Contact Us .
This definition is part of the Demand Ops Map. Get your PDF map with links here.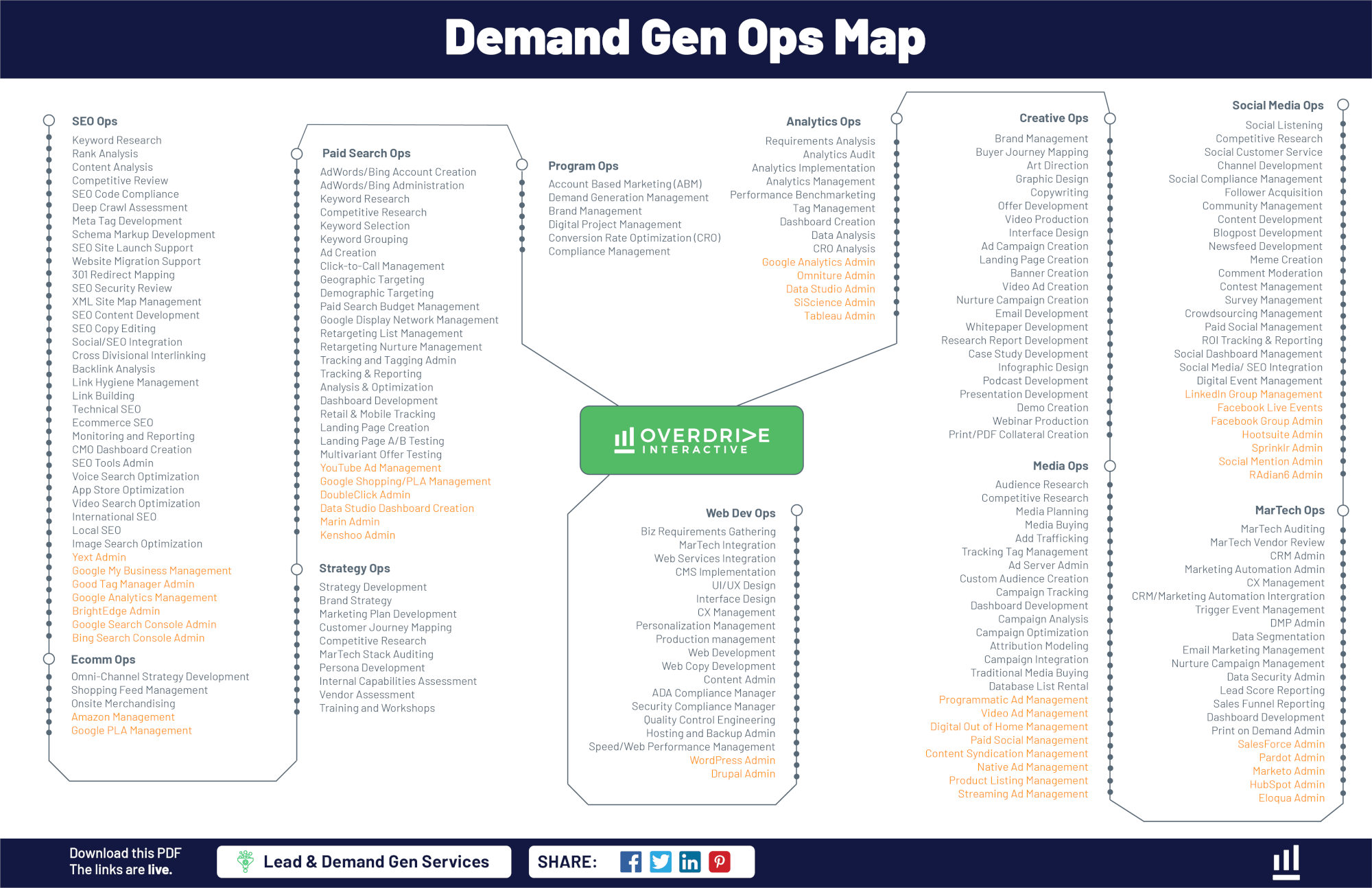 Click here to get the Demand Ops Map
Knowledge Center
Learn. Share. Succeed.
Benefit from our Demand Gen Expertise
Take action. Achieve your goals.