If you've done your internal capabilities assessment, you are aware that unfortunately, your business is not perfect at everything, and thus, you need to find some vendors to partner with. Before picking a vendor, you must conduct a vendor assessment. A vendor assessment is an appraisal of a potential vendor, agency, or partner to determine whether their services and products can meet your company's needs. 
Keep in mind while doing your vendor analysis that the cheapest partner is not necessarily the best partner. Consider these key elements when evaluating potential vendors: 
Availability

Resource Capacity

Technical Capability

Financial Security

Local Support

Sector Experience

Client Testimony

Knowledge of your geographic location

Knowledge of client's business and business drivers

Staffing capability (size and skills)

Compliance with Established Standards
At Overdrive, our experts help our clients choose, integrate, and maintain the right ABM media and technology solutions based on their needs, legacy marcom stack, and budget. Click to contact us.
FAQs
What is a vendor risk assessment?
A vendor risk assessment helps businesses identify and understand the existing risks when using third-party vendors' products or services.
What is the purpose of vendor evaluation?
The purpose of a vendor assessment is to ensure that your organization has a portfolio of high quality and reliable suppliers available.
How do you conduct a supplier risk assessment?
In order to conduct a vendor risk assessment, you should identify your vendors, build the assessment how you'd like, and then examine the results provided.
This definition is part of the Demand Ops Map. Get your PDF map with links here.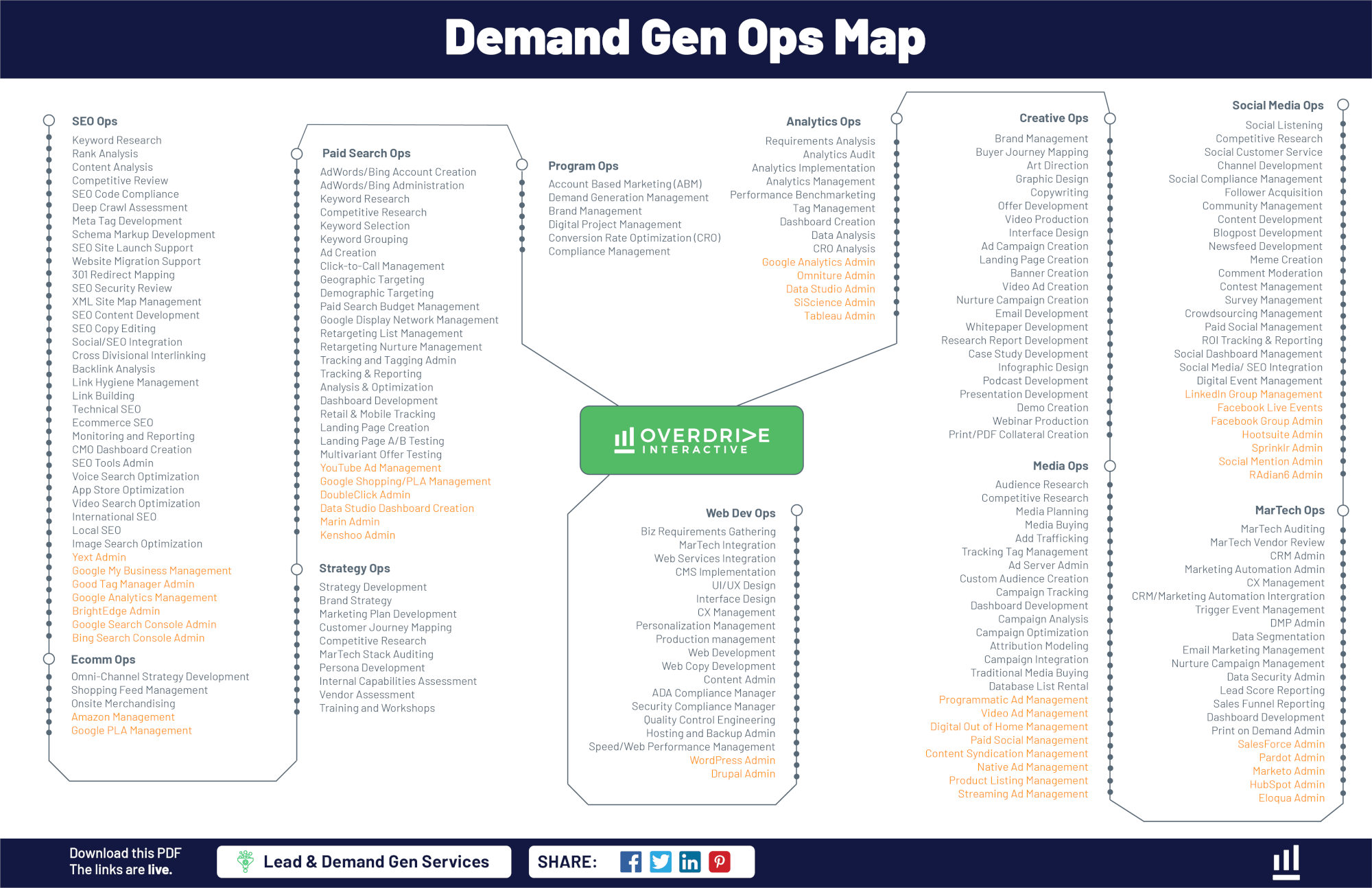 Click here to get the Demand Ops Map
Knowledge Center
Learn. Share. Succeed.
Benefit from our Demand Gen Expertise
Take action. Achieve your goals.