A MarTech Vendor is able to provide you with a suite of tools that you can then implement in your marketing process. There are currently more than 7,000 MarTech Vendors on the market, all providing very similar ranges of services and options, but where they tend to differ is in their own unique methods and how they carry out their processes. You should definitely set some time aside in your planning to review your MarTech Vendors and ensure that you are getting the most out of the tools they are providing, as well as whether it's financially beneficial to continue using the same Vendor. Sometimes, conducting a simple review will lead to you uncovering another company that can provide you with a better deal. 
MarTech presents large quantities of data at your fingertips and grants greater depths of insight into your target audience than ever before, so it's critical that your MarTech Vendor is providing you with those resources. 
Are your existing martech vendors truly the best fit for your organization? We have years of experience building martech stacks and helping organizations both large and small, align with the right vendors to drive the results they need. Click to contact us.
This definition is part of the Demand Ops Map. Get your PDF map with links here.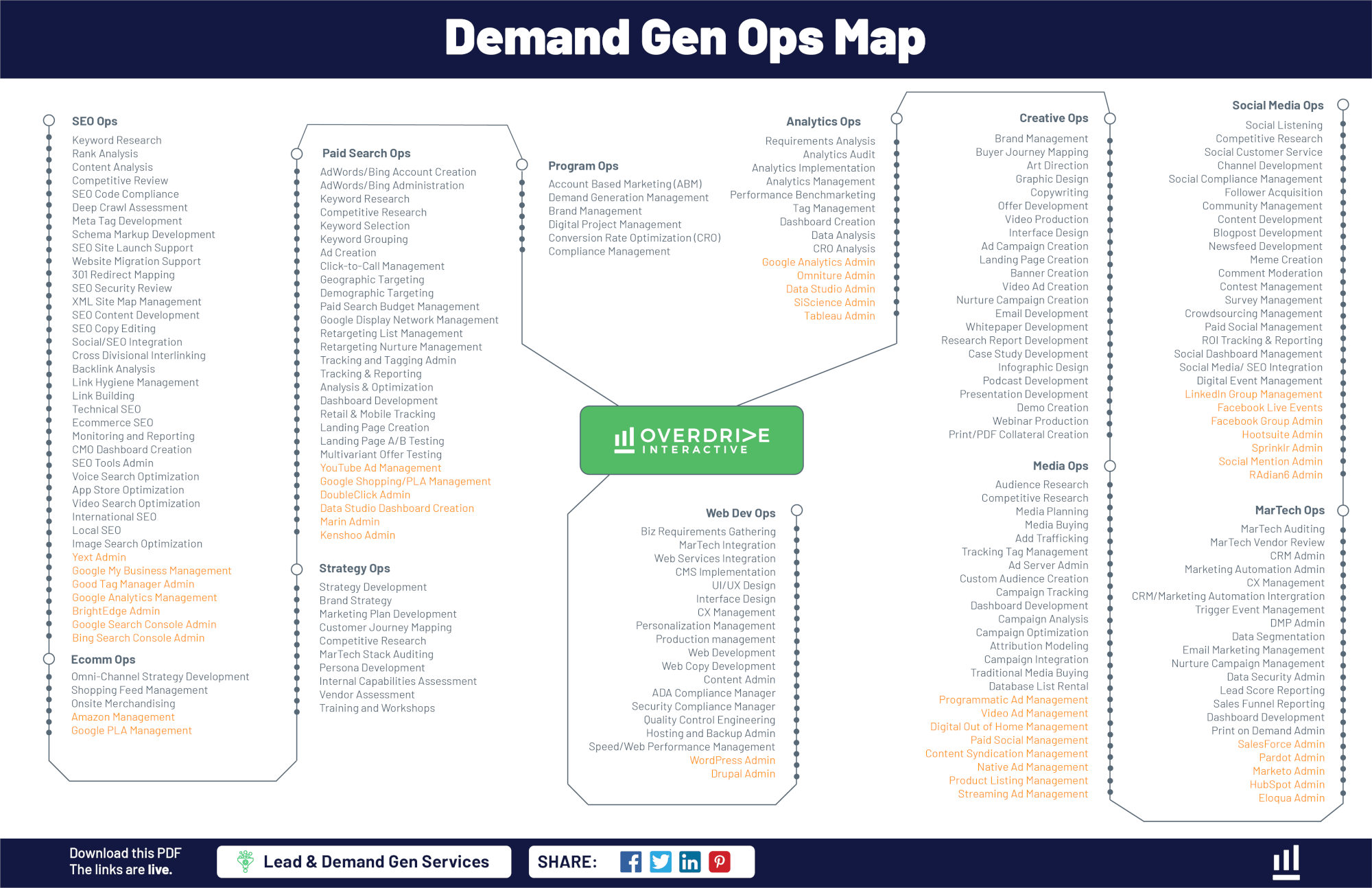 Click here to get the Demand Ops Map
Knowledge Center
Learn. Share. Succeed.
Benefit from our Demand Gen Expertise
Take action. Achieve your goals.