Web Hosting & Backup Admin
Hosting is an absolutely crucial, daily aspect of web operations that goes into keeping a site's infrastructure both secure and well-maintained. It involves executing server administration and keeping watch over internal systems, as well as successfully planning maintenance and update periods in order to guarantee that your site data always has proper backups and secure storage. It's important to maintain up-to-date data logs and maintenance with your hosting servers because those are going to be your key to success if you ever need to troubleshoot problems with your website or restore data due to fatal errors or crashes.
Maintaining 100% up-time is crucial for thriving brands with thousands to millions of monthly visitors. Here at Overdrive, we execute hosting and backup administration services for organizations and brands just like yours.
FAQs
What does hosting a website mean?
When a hosting provider allocates space on a web server for a website to store its files, they are hosting a website. Without web hosting, a website cannot be live on the internet for viewing.
Do I need web hosting?
In order to have your website live and viewable to the public, you will need a host. Many hosting options are available and are typically not very expensive.
Why should you backup your website?
Having backups of your website is extremely important, even if your team is highly competent at managing your site. Unexpected data loss can happen from time to time, even if no human error occurred.
This definition is part of the Demand Ops Map. Get your PDF map with links here.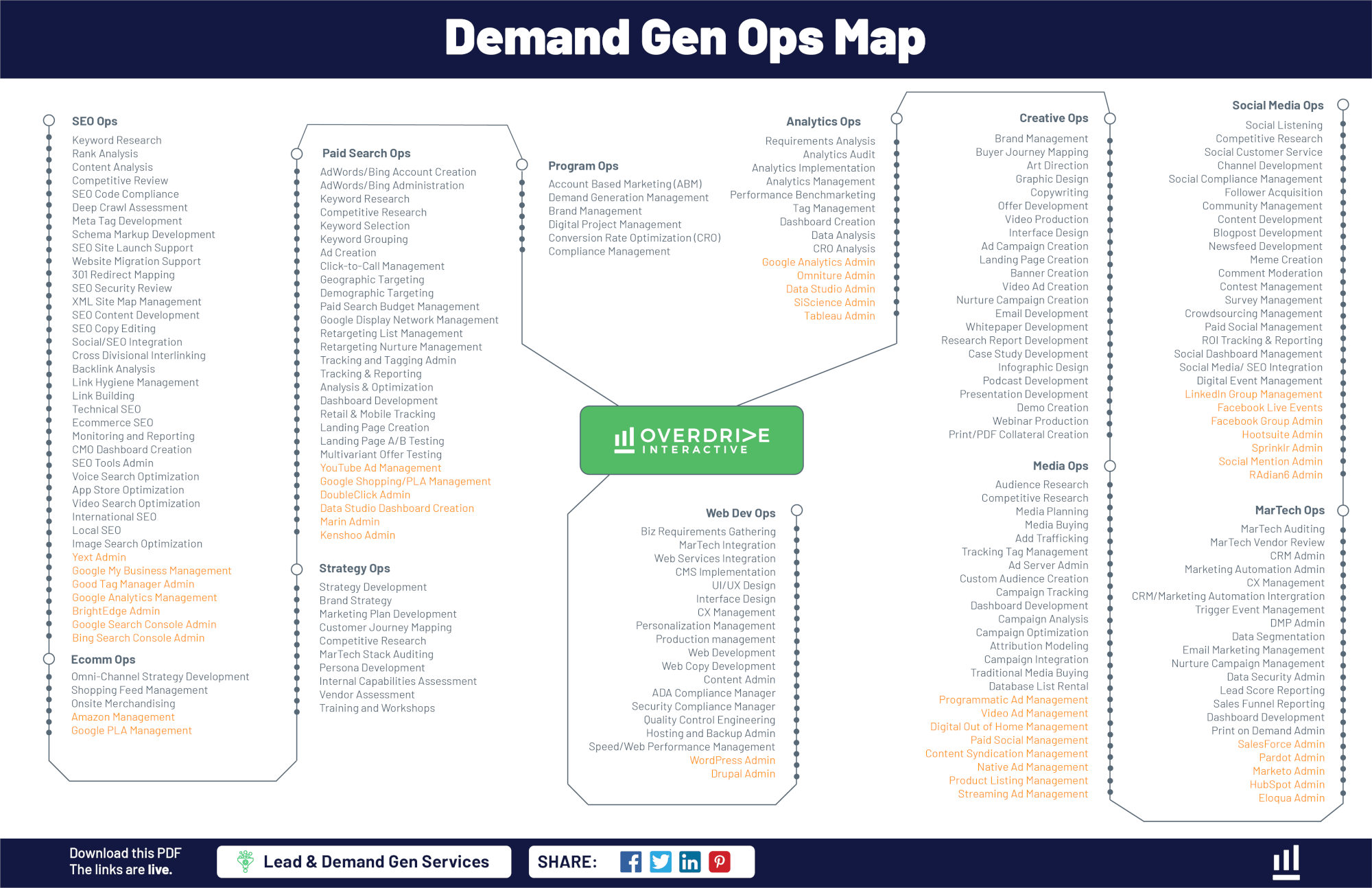 Click here to get the Demand Ops Map
Knowledge Center
Learn. Share. Succeed.
Benefit from our Demand Gen Expertise
Take action. Achieve your goals.