Web speed optimization is a strategy for improving how quickly your overall website and pages are able to load and is a key factor in determining your business' online success. Website speed has a direct, measurable impact on user experience, site traffic, and your search rankings. If your site doesn't load quickly, visitors often won't stick around long enough to see what you have to offer. Additionally, the big search engines have a strong preference for fast-loading sites, so the speed is an absolutely crucial component to consider in what creates a truly successful SEO strategy.
To make sure your website is always running as fluidly as possible, Overdrive Interactive is ready to run some performance audits on your site and partner with you to ensure your site is always running at optimal speed and peak performance. Click to know more about our web development services.
FAQs
What is a good website speed?
In an ideal world, your website should be as fast as possible. However, for mobile pagespeed, it is recommended to have a website that loads in under 2 seconds on a 4G connection, and under 5 seconds on a 3G connection.
How do I check the speed of my website?
Why is website speed important?
Not only is page speed an SEO ranking factor, it also is directly related to your website's bounce rate and traffic. If websites take too long to load, it is likely that users will return to a search engine and try a new site.
This definition is part of the Demand Ops Map. Get your PDF map with links here.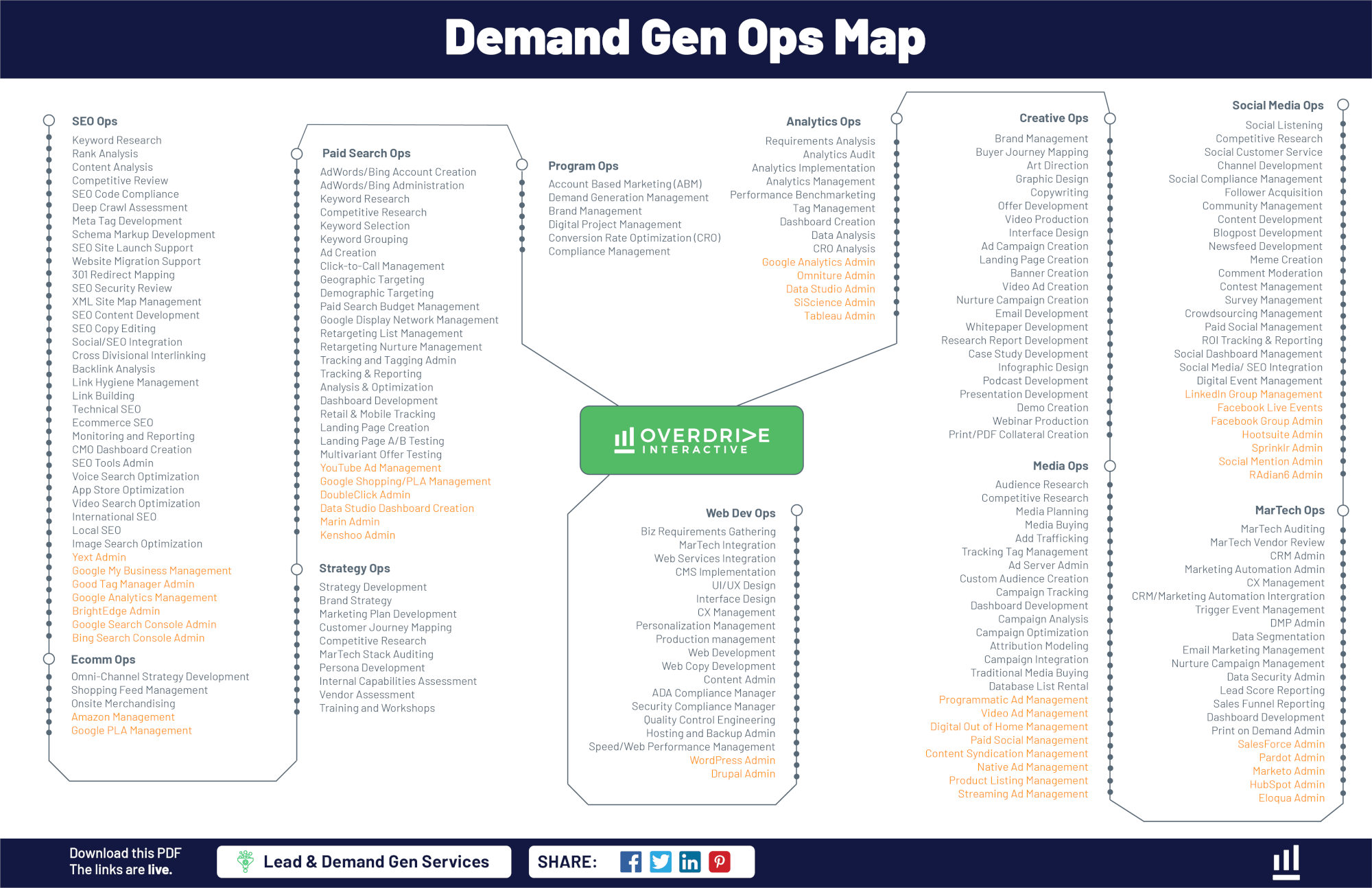 Click here to get the Demand Ops Map
Knowledge Center
Learn. Share. Succeed.
Benefit from our Demand Gen Expertise
Take action. Achieve your goals.