ABM (Account Based Marketing) Retargeting
Account-based marketing (ABM) is a strategy where a marketing team creates fully-realized marketing campaigns with a particular focus on getting to a potential customer, (known as an "account"). This may be accomplished through a large number of activities and approaches coordinated alongside sales teams. An ABM campaign could be used to target one single contact or lead, but is usually created with the goal of speaking to multiple parties within a target account that fulfill different roles.
An ABM campaign may contain any, or all, of the following:

Email outreach

An invite inside an email signature, or an email signature banner for an event

Paid media (Google Ads, LinkedIn, retargeting, etc.)

Fun gifts (chocolate, wine, water bottles, etc.)

Customized, personalized landing pages

Handwritten notes

High-quality articles and content (blogs, videos, etc.)
So partner with Overdrive Interactive and we'll create an ABM Retargeting campaign to drive higher ROI within your existing key accounts. Click to know more about our ABM Services
This definition is part of the Demand Ops Map. Get your PDF map with links here.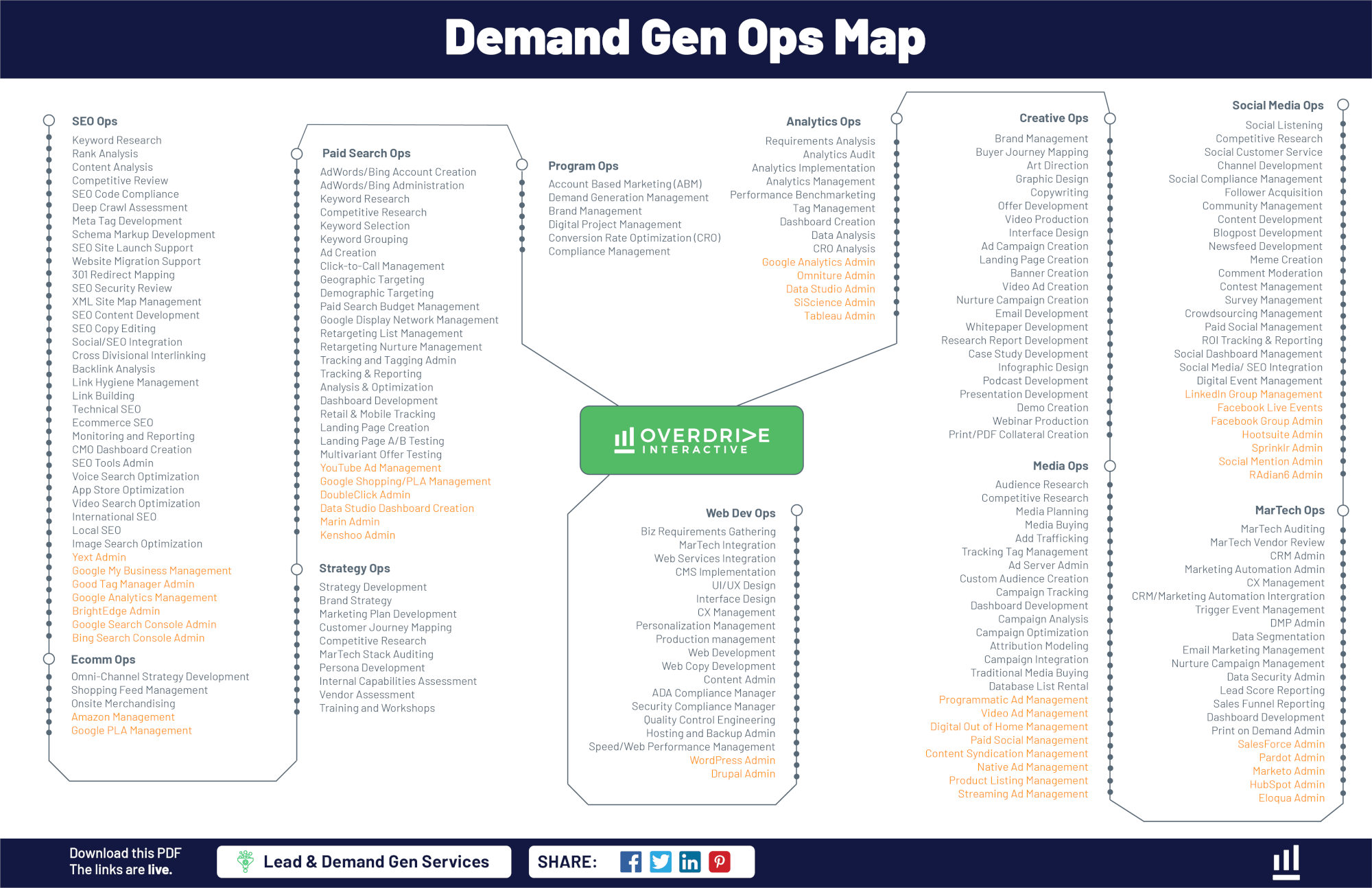 Click here to get the Demand Ops Map
Knowledge Center
Learn. Share. Succeed.
Benefit from our Demand Gen Expertise
Take action. Achieve your goals.