ADA Compliance usually brings to mind ramps, parking spaces, signage, and other things a physical location would need to accommodate individuals with disabilities. But were you aware that there are also ADA guidelines (and a toolkit) for websites? 
An ADA-compliant website is accessible to all people, including those with disabilities. To be accessible, your site should: 
Accommodate users with visual impairments

Use descriptive links

Include content for screen-readers

Make website actions (e.g. "click here") accessible using a keyboard (not just the mouse)
Making your website accessible is the right choice, both for ethical reasons and also for the purpose of expanding your customer base. 
So, is your website constantly changing? Did you take ADA compliance into consideration when building your site originally? Let our interactive teamwork with you to perform an audit of your site and provide ongoing ADA compliance management moving forward. Click to know more about our creative services.
FAQs
What does ADA compliance mean?
Being ADA compliant means that your website complies with the standards set in the Americans with Disabilities Act, established in 2010. These standards state that all electronic and information technology must be accessible to people with disabilities.
Who is required to be ADA compliant?
The Americans with Disabilities Act (ADA) applies to all local, county, state, and federal organizations and businesses.
What are the levels of ADA compliance?
There are three levels of ADA compliance: A (must support), AA (should support), and AAA (may support).
This definition is part of the Demand Ops Map. Get your PDF map with links here.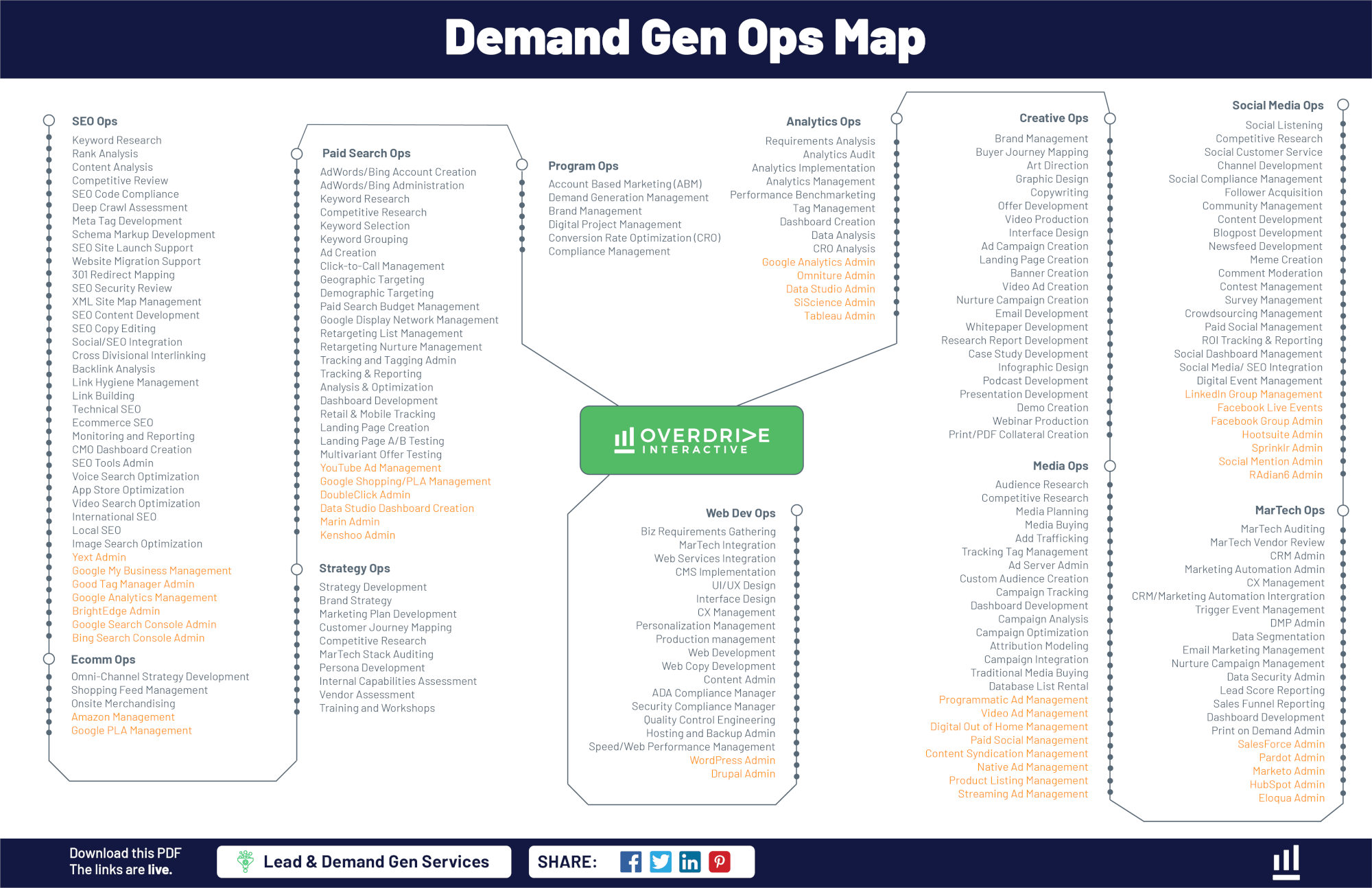 Click here to get the Demand Ops Map
Knowledge Center
Learn. Share. Succeed.
Benefit from our Demand Gen Expertise
Take action. Achieve your goals.