Your business's brand exemplifies what your company stands for; it's a guarantee you make to your customers, and it's the personality your business conveys. Yes, your "brand" consists of a logo, a slogan, and a color scheme, but there is a lot more to branding than just those visual elements.
Rather than being just a visual accessory, your brand must manifest itself in all the daily interactions your business has with its market.
To accomplish this, you will need a well-thought-out branding strategy. Think of the following things when designing your brand strategy: 
Imagine that your company's brand is a person with a unique personality. Describe this person, then project these personality traits through everything your business does and creates.

Write a few positioning statements as well as a "story" about your company's brand; use this messaging throughout your business's marketing materials and other company documents.

Incorporate color palettes, fonts, and other aesthetic elements that reflect your brand's personality and protect your business's identity.

Encourage your employees to convey the brand's "personality" when interacting with customers and prospects. The entire staff should work daily to make the brand a "living" part of your company.
The branding experts here at Overdrive Interactive are ready to get to work with you and your team to build a comprehensive strategy for your brand. Click to Contact Us.
FAQs
What does brand strategy mean?
Brand strategy is the process of creating an effective and successful brand. Brand strategy plans are developed to help a company achieve specific goals.
What is included in a brand strategy?
Brand strategy is much more than just a logo and color scheme. It also involves what your company stands for, what the overall personality of the organization is, etc.
What makes a successful brand?
Successful brands are the ones who effectively communicate their values and personality, as well as how they provide better value than competitors. A successful brand isn't static, it changes and adapts over time.
This definition is part of the Demand Ops Map. Get your PDF map with links here.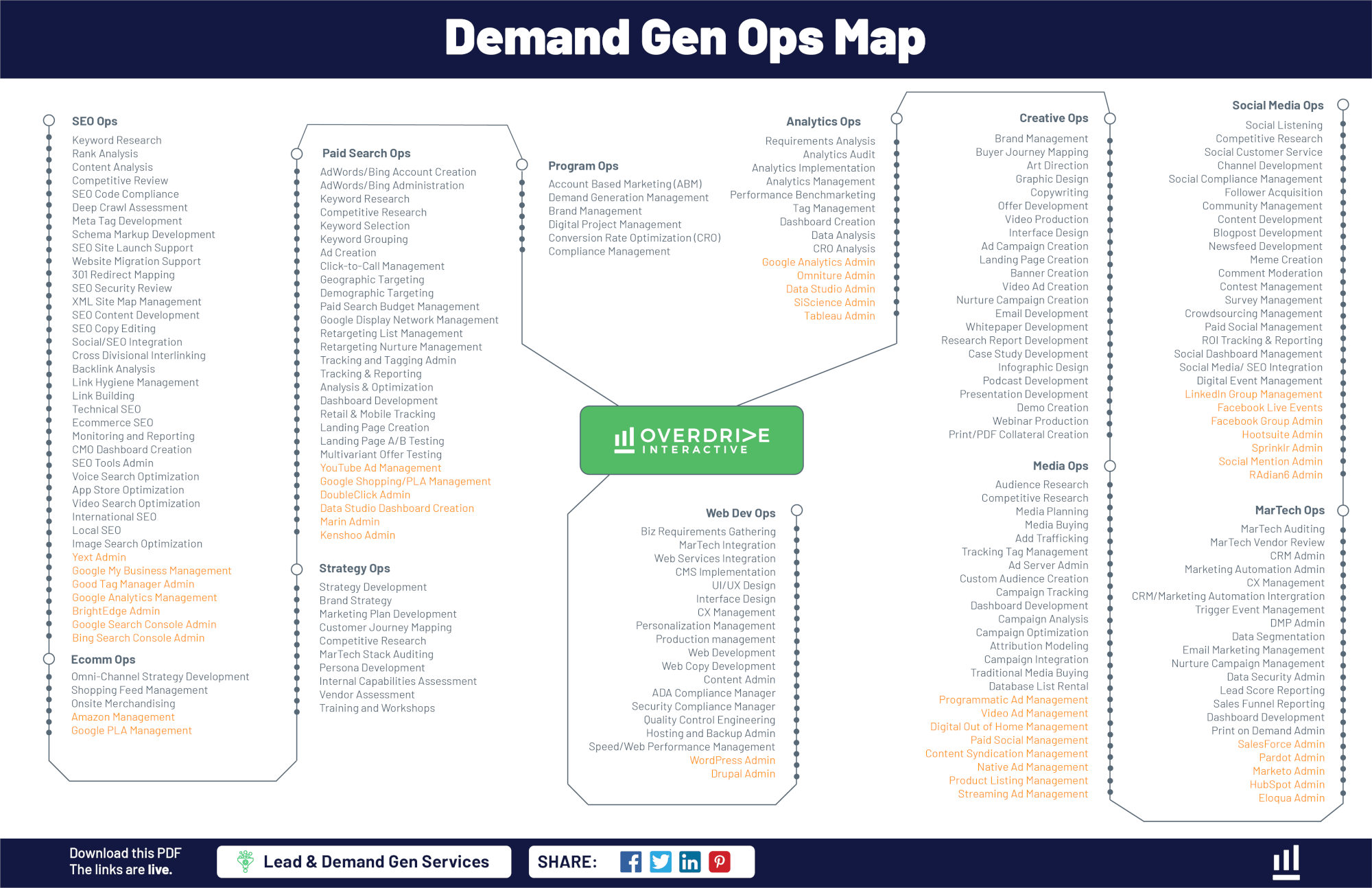 Click here to get the Demand Ops Map
Knowledge Center
Learn. Share. Succeed.
Benefit from our Demand Gen Expertise
Take action. Achieve your goals.