A compliance manager is chiefly responsible for keeping the legal and ethical integrity of a company intact through policy enforcement and program monitoring. They make sure all departments of a business are complying with the rules and regulations the company upholds, as well as the laws it must comply with under the guidelines of state and federal governments where the company operates. Marketing compliance standards protect consumers so that they are not lied to, tricked, or misled by businesses. These compliance managers also ensure that privacy rights are protected and that customers have an option regarding which type of information your brand collects and how they communicate with your business.
If you have concerns about complying with legal and ethical standards in your marketing campaigns, let the compliance team here at Overdrive work with you to ensure everything in your marketing efforts is aligned. Click to contact us.
FAQs
What is the role of compliance?
The main duty of a compliance team is to discover specific risks that a company is currently facing or could face in the future, and also provides insights on how to avoid / manage those risks.
Why is compliance so important?
Compliance is essential today because it aids your organization in preventing rule / law violations which could potentially result in a fine or even a lawsuit. It's important to keep in mind that compliance is not a one-time task – it is an ongoing process.
This definition is part of the Demand Ops Map. Get your PDF map with links here.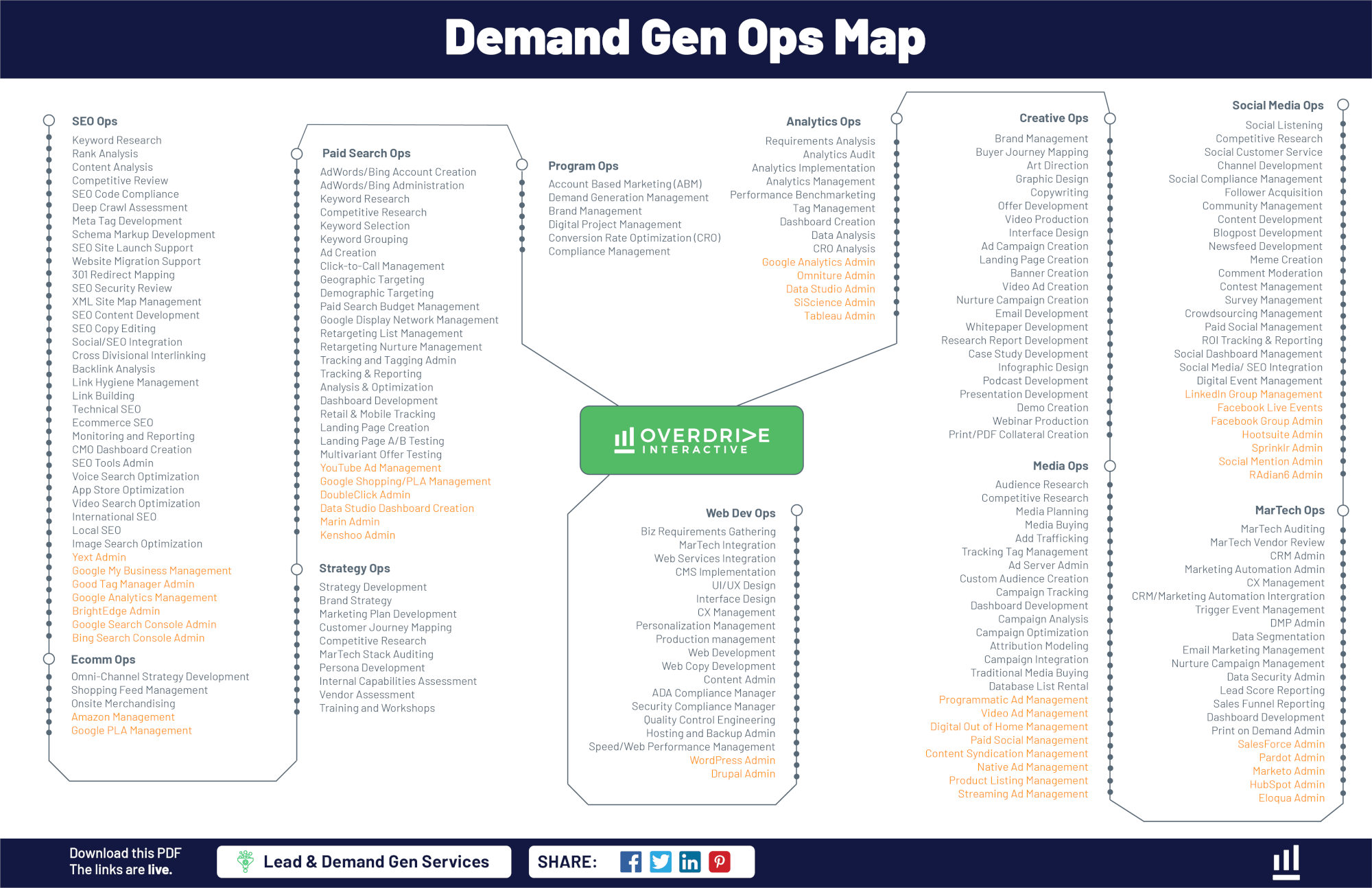 Click here to get the Demand Ops Map
Knowledge Center
Learn. Share. Succeed.
Benefit from our Demand Gen Expertise
Take action. Achieve your goals.