CRM (Customer Relationship Management) is the system for managing a company's relationship with its existing and potential customers. CRM helps companies maintain a strong bond with their customers, promote upsell and cross-sell, provide support, which eventually leads to brand growth and profitability. The job of a CRM administrator is to maintain and streamline this entire process.   
CRM administrators implement and manage customer database and communication records. Among other tasks, they transfer data, make sure the data is up-to-date and "clean," and also train other staff members in using the system.
CRM databases are sometimes part of software systems (including Microsoft Dynamics, Oracle CRM, or Salesforce). It is useful for a CRM administrator to have some experience with these systems.
CRM administrators usually report to a CRM manager, marketing director, or finance chief. Duties often include:
Writing and/or adapting coding and software in accordance with changing business needs.

Reviewing written technical specifications and business requirements.

Investigating and assessing reported defects in the CRM.

Developing unit test plans, test harnesses, and scripts.

Creating user interfaces.

Keeping staff up-to-date on the software.

Building security parameters and undertaking audits as necessary.
Do you need help understanding your customer data and keeping things organized? Let Overdrive interactive provide CRM Administrator assistance to your organization today. Click to Contact Us.
This definition is part of the Demand Ops Map. Get your PDF map with links here.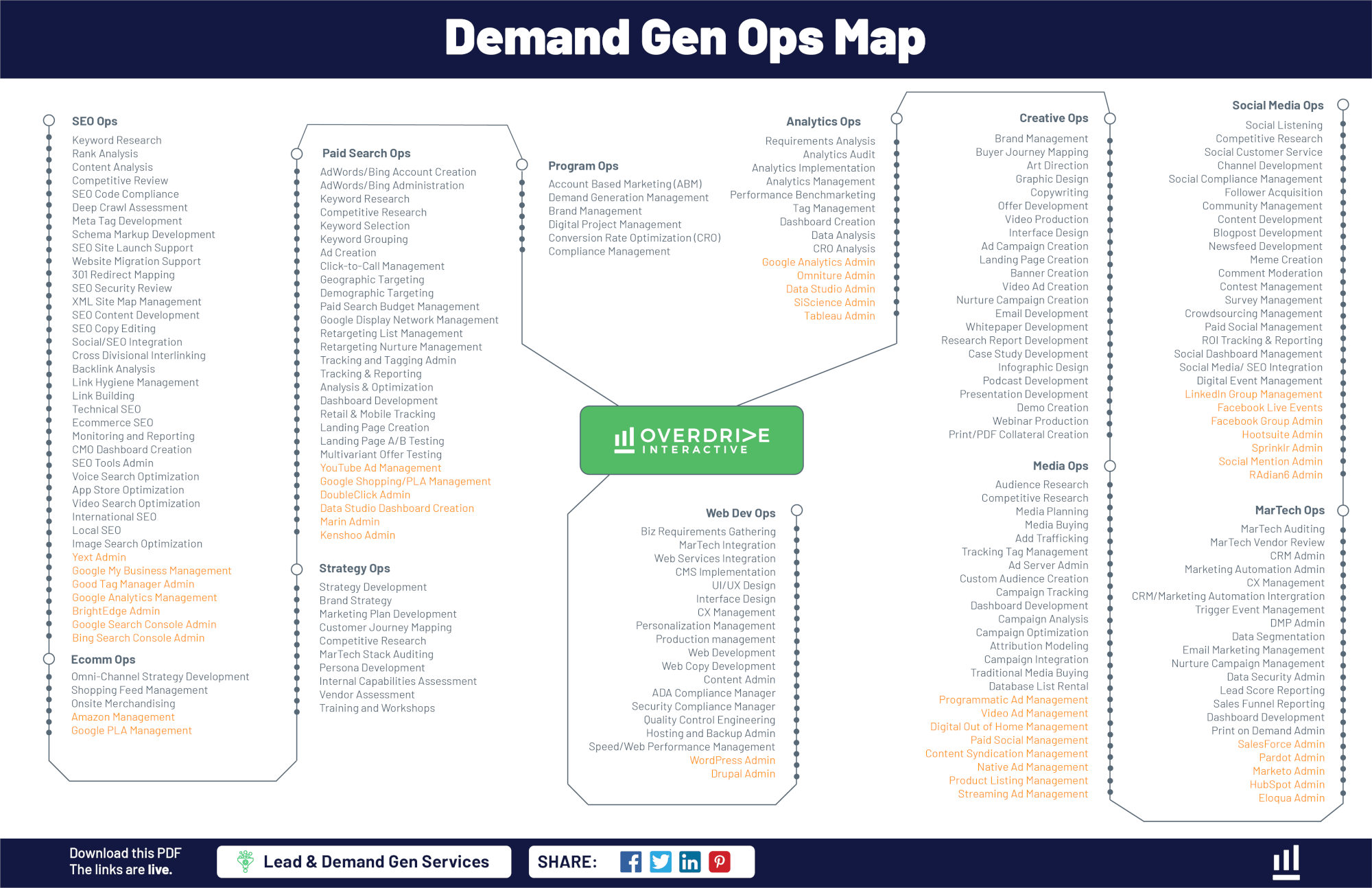 Click here to get the Demand Ops Map
Knowledge Center
Learn. Share. Succeed.
Benefit from our Demand Gen Expertise
Take action. Achieve your goals.