CRM/Marketing Automation Integration
CRM integration means configuring your CRM and your website to work together seamlessly. Automated integration allows customer data to flow from your online store (and associated software) directly into your CRM (rather than you having to input that data manually). For example, automated integration can bring together contact information from a CRM, order history from SAP, purchase data from POS software, and social media engagement data. This allows the sales and marketing teams to see all this customer data in a centralized view, which makes it much more efficient for them to nurture leads and convert those leads to customers.
To Automate Your CRM:
Make sure all data from purchases, new form submissions, emails, address books, newsletter subscribers, event registrants, business cards, help desk requests, and database entries flow directly into your CRM.

Use automation to trigger a "next step" in your marketing or sales process. For example, when you get a new client email, add it to a mailing list, and automatically send welcome emails to all new customers. Another option is to automatically assign a task to yourself (eg "call new lead") when you receive a new email address or use push notifications to automatically keep you on top of your sales process. Additionally, you can use information from the CRM to automatically create a custom document or send an invoice.
Is your organization struggling to integrate its CRM data with other marketing efforts? Let us work with you and your team to give you a comprehensive, integrated platform to manage your contacts and maximize the ROI of your marketing. Click to Contact Us.
This definition is part of the Demand Ops Map. Get your PDF map with links here.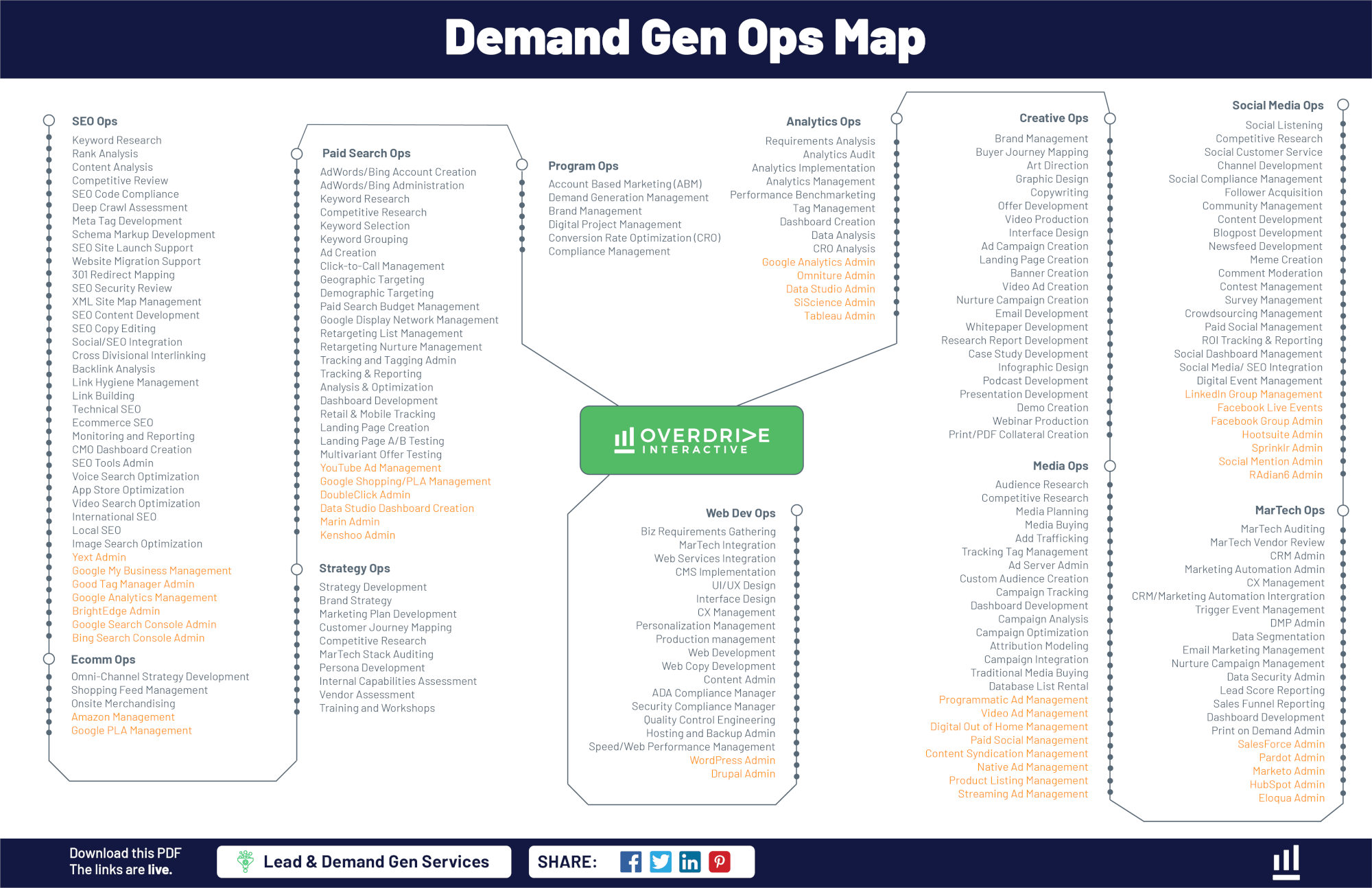 Click here to get the Demand Ops Map
Knowledge Center
Learn. Share. Succeed.
Benefit from our Demand Gen Expertise
Take action. Achieve your goals.