Crowdsourcing Management 

Crowdsourcing is the act of collecting/soliciting work, information, or ideas & opinions from a large cross-section of people, usually via online channels such as social media or specific crowdsourcing websites (the internet). It can be a vital component of data collection or opinion gathering (paid or unpaid) when brands and organizations are in the early stages of a product launch or concept development and is often key to testing ideas before making full investments in initiatives such as product development or a new service offering.
So if you have a new idea or service your organization is considering bringing to market and would like to establish a crowdsourcing campaign, Overdrive Interactive can help. Click to know more about our Social Media Services.
This definition is part of the Demand Ops Map. Get your PDF map with links here.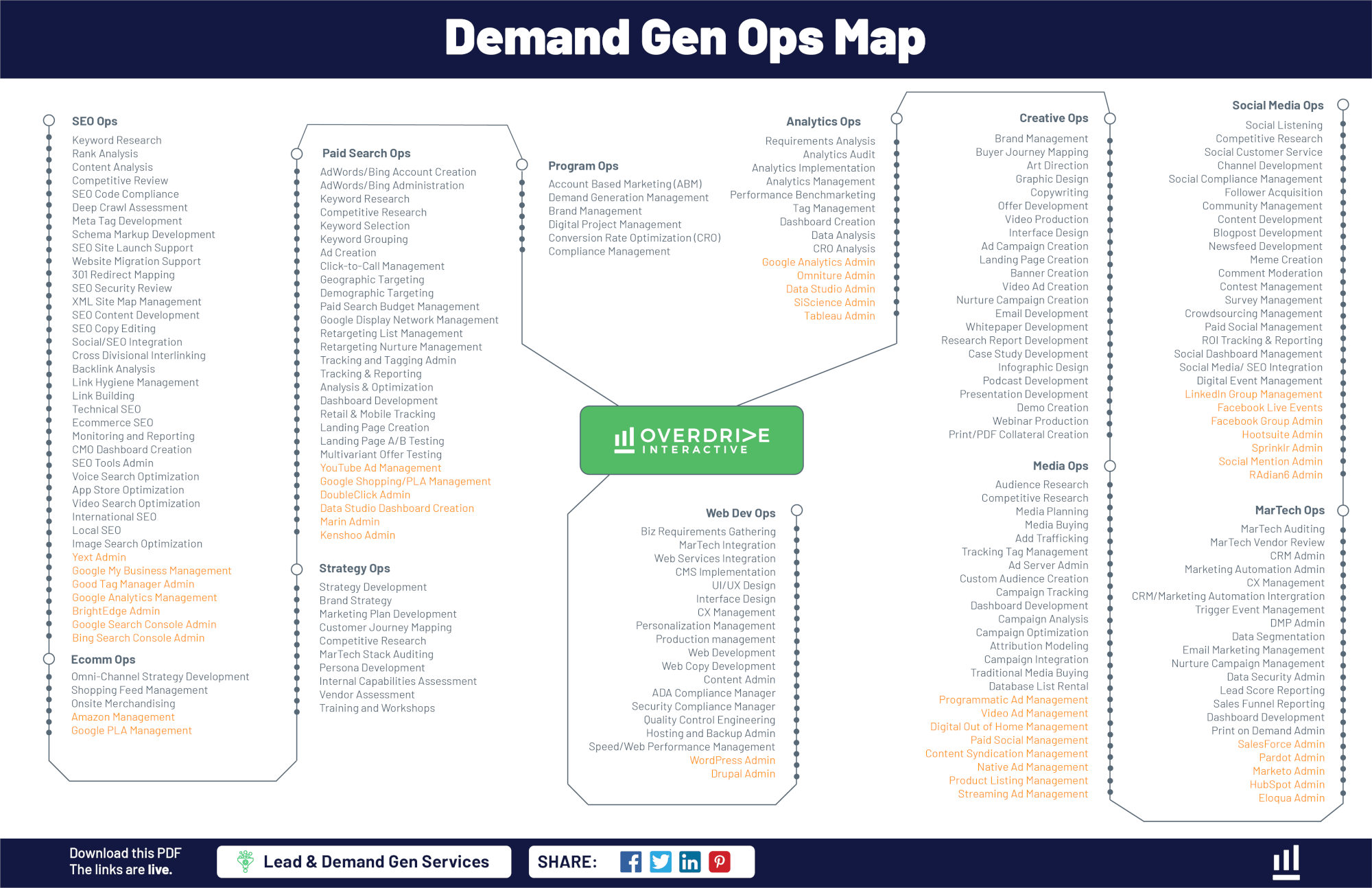 Click here to get the Demand Ops Map
FAQs
What is an example of crowdsourcing?
Lego is a great example of crowdsourcing. They allow users to create their own products and test them at the same time.
What is crowdsourcing and how it works?
Crowdsourcing involves obtaining work, information, thoughts etc. from a group of people who submit their data online. This data is used by the same company the participants provided it to.
Why is crowdsourcing important?
Crowdsourcing is important because lots of great ideas can come directly from existing customers / users. Additionally, crowdsourcing opens up additional marketing opportunities and can provide enhanced engagement with customers.
Knowledge Center
Learn. Share. Succeed.
Benefit from our Demand Gen Expertise
Take action. Achieve your goals.