A Custom Audience is a type of Facebook ad targeting that enables advertisers to select an audience out of a previously uploaded list of customers. This list can include individuals from a directory of customers, or users tracked via  Facebook pixel that has visited (and perhaps taken actions) on a webpage, app, or maybe even a Facebook page. It is a crucial component in achieving better ROAS (Return of Ad Spend) on your media dollars through fostering engagement (and hopefully interactions) from a specially segmented group of users deemed highly likely to yield conversions. Facebook Custom Audiences will help you foresee your customers' demands and reach out to them using the ideal message. You will be able to bid for these high-value customers more aggressively, whether you want to help them finish a purchase, or you want to upsell/cross-sell.
If your organization is looking for a better return on advertising dollars spent, let the media team here at Overdrive Interactive work with you to create custom audiences for your ads and drive your return significantly higher. Click to contact us.
FAQs
How do you create a custom audience?
To create a custom audience, first open Facebook Ads Manager and click "create ad". After you follow the steps to create an ad, target your selected custom audience with that ad. Fine tune your targeting options, and then you are good to go.
How do custom audiences work?
Custom audiences allow you to easily find your existing audiences among users who are on Facebook. Custom audiences can be created from a range of sources including customer lists, website traffic, social media engagement etc.
What is the difference between custom audience and lookalike audience?
The main difference between a custom audience and a lookalike audience is that your custom audience comprises of existing prospects, while lookalike audiences may have never heard of your brand before, but the users have similar interested to those in your custom audience.
This definition is part of the Demand Ops Map. Get your PDF map with links here.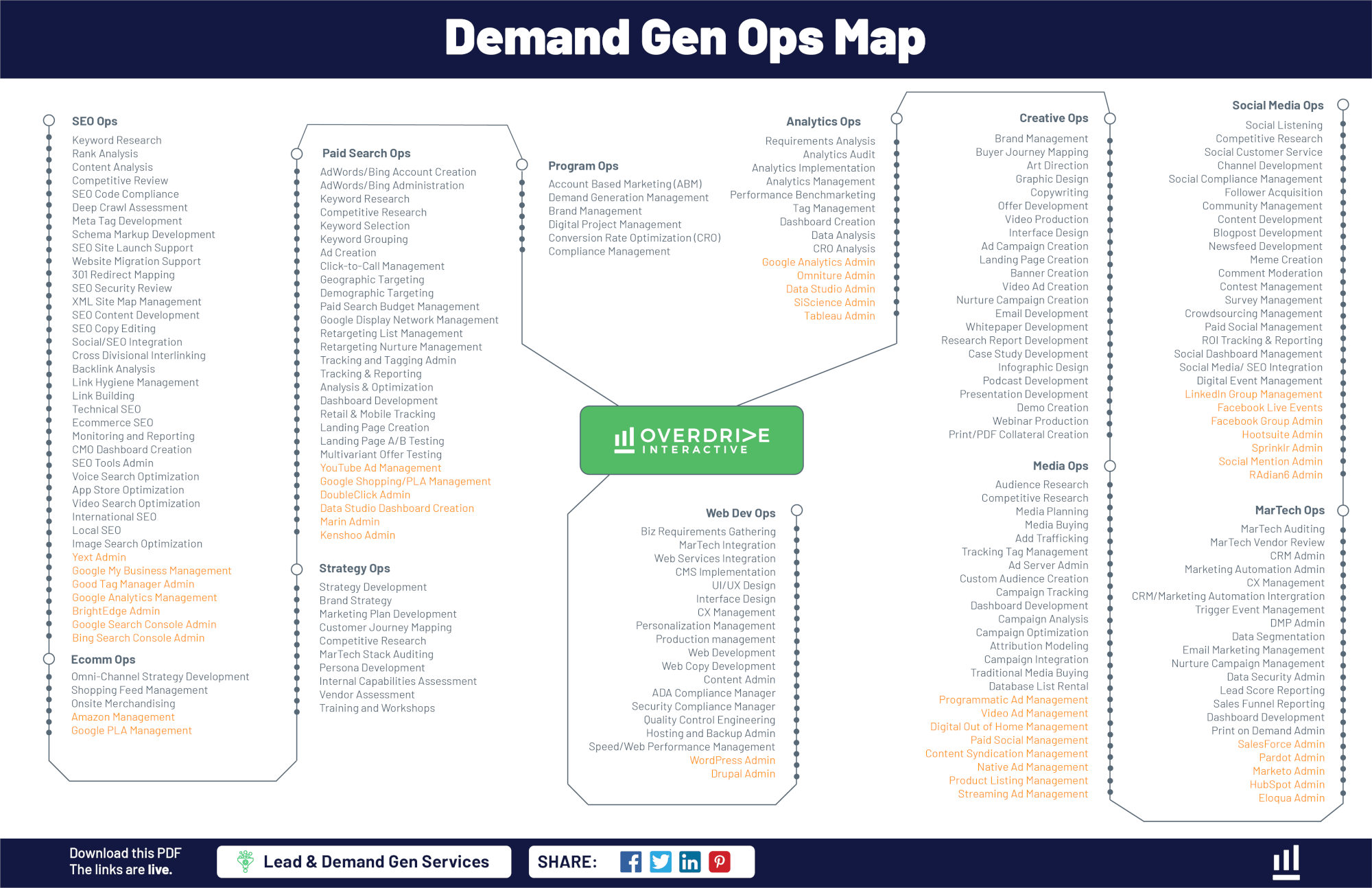 Click here to get the Demand Ops Map
Knowledge Center
Learn. Share. Succeed.
Benefit from our Demand Gen Expertise
Take action. Achieve your goals.