Customer experience management (CXM) refers to the continuous assessment and improvement of the ways in which customers interact with and experience your website (and other aspects of your business, both digital and physical) with the goal of delivering customized experiences that encourage brand loyalty as well as increase revenue. 
Some important aspects of customer experience management are:
Brand access/discovery

: Was it easy to find the product's listing/website? Is the website easy to navigate? Was the product video well put together?

Testing and decision-making experience

: What was your experience in the store? Did the product have good customer reviews? Did you like the 3rd-party demo videos?  Are there enough FAQs/help files to answer questions about the product?

Purchase experience

: Were you satisfied with your purchase experience (either in-store or online)? Was the experience simple and user-friendly? If the user needed help, was the assistance provided quickly and successfully?

Use experience

: How does the product fare in comparison to similar products within the same price range?

Post-sales experience

: Were you satisfied with your post-sales experiences, such as technical support for a software or hardware issue? Are there loyalty rewards if you make more purchases from the brand? Were you given the opportunity to provide feedback to the company about your purchase or customer service experience?
Have you and your team honed in tightly in your Customer Experience Management? Our team of experts is here to partner with you to bring your customer experience to the next level. Click to contact us.
This definition is part of the Demand Ops Map. Get your PDF map with links here.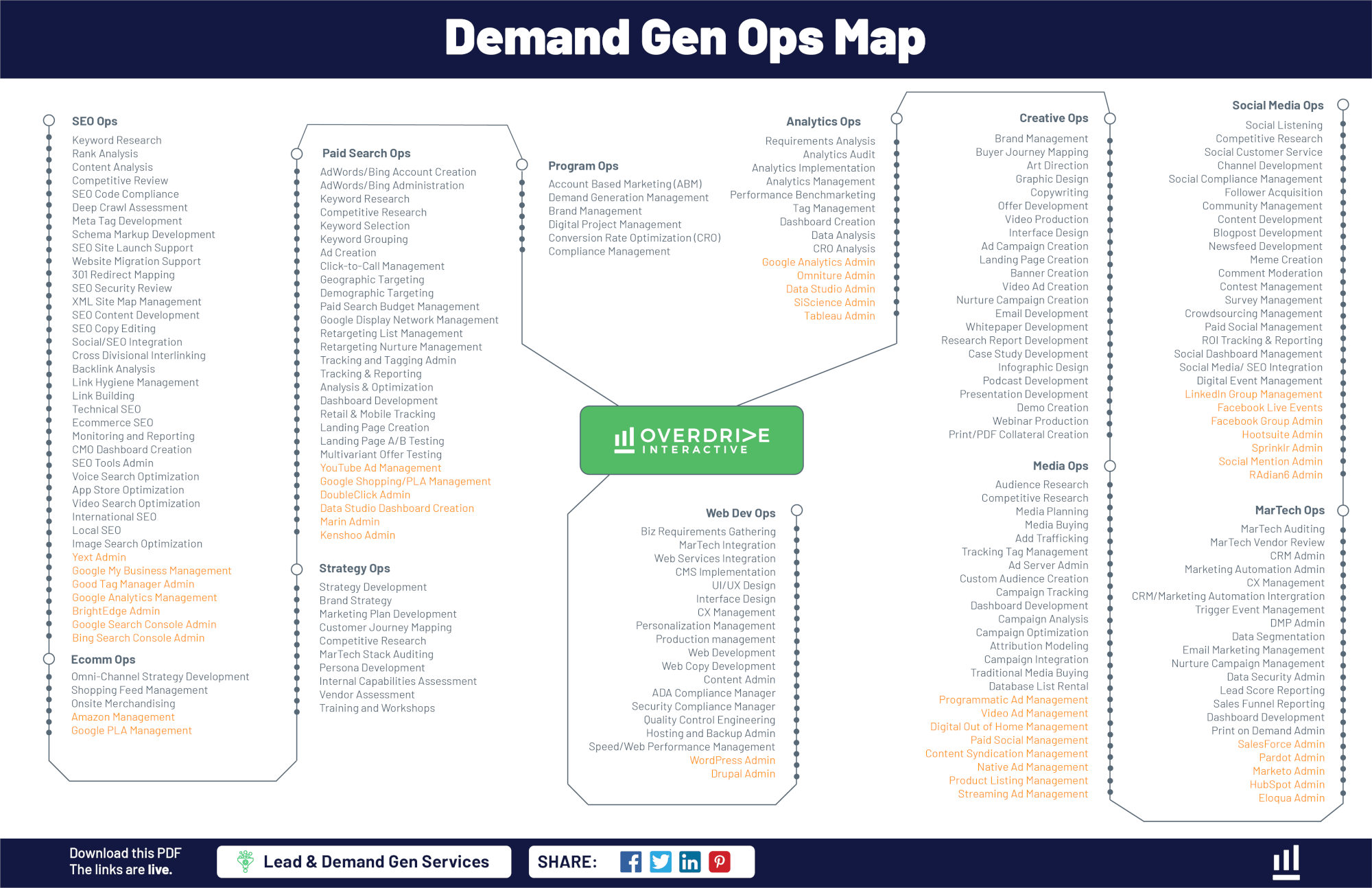 Click here to get the Demand Ops Map
Knowledge Center
Learn. Share. Succeed.
Benefit from our Demand Gen Expertise
Take action. Achieve your goals.