Data analysis is the process of studying, measuring, and managing metric data, with the goal of uncovering the ROI of marketing efforts and identifying areas where these approaches can be improved upon.
Discussing analytics on its own and separately from metrics is an impossible task, naturally, but at the same time, it is extremely vital and necessary to clearly define the difference that exists between the two. Marketing metrics refer to the data points themselves, while analytics takes that data and puts it into the context of your particular brand/market, espousing a complete story and narrative which communicates how your efforts in marketing are able to drive revenue.
Let's work together to take a deeper look at your customer insights to see how to maximize your existing customer base and convert more leads. Click to contact us.
FAQs
What are the methods of data analysis?
Data analysis boils down to two primary research methods – qualitative research and quantitative research. Qualitative research typically consists of interviews and observations, while quantitative research emphasizes experiments.
What is meant by data analysis?
Data Analysis is the process of doing a technical deep-dive into a data set to learn more about potential strengths, weaknesses, and areas of opportunity for a company.
What is the purpose of data analysis?
The main reason data analysis is performed is to discover potential areas of opportunity for organizations.
This definition is part of the Demand Ops Map. Get your PDF map with links here.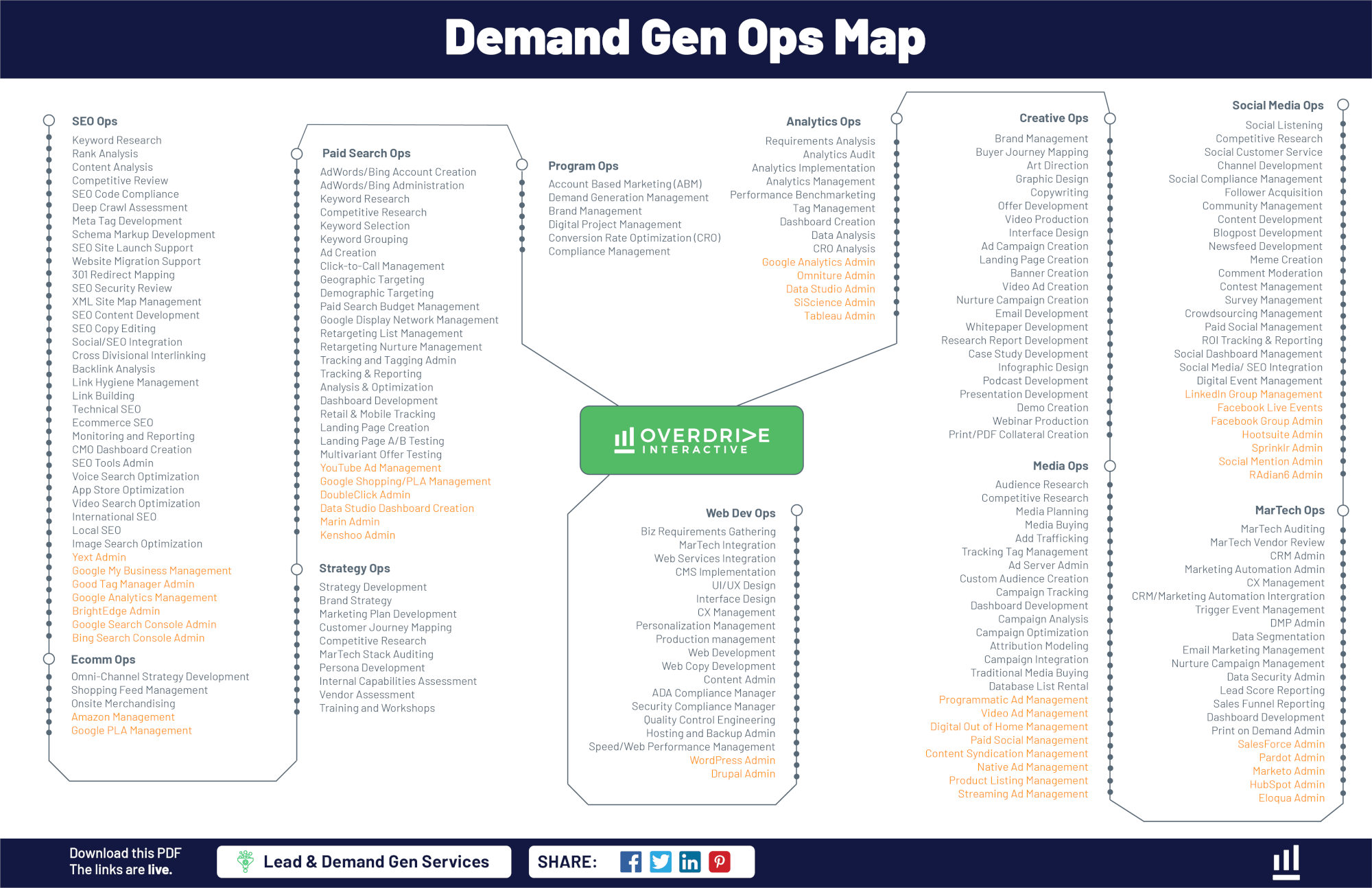 Click here to get the Demand Ops Map
Knowledge Center
Learn. Share. Succeed.
Benefit from our Demand Gen Expertise
Take action. Achieve your goals.