Building extensive, organic marketing distribution lists is often a challenge and can sometimes take many years. Most companies just don't have the time to build these lists while trying to push out their campaigns to sizable, targeted audience segments. A perfect solution to this problem is to rent or buy a contact database list. Database list rental refers to the purchase of ready-made mailing lists (generally email, these days) for a one-time send or ongoing use. You can find companies whose sole business is collecting, managing, and selling/renting marketing contact lists to businesses seeking to run advertising campaigns. Most of these companies have interfaces that an individual can log onto, enter specific criteria (Age Range, Zip Code, Job Title, Region, etc), get a price per record, then order the resulting list. This service is extremely useful for supercharging your Account-Based Marketing (ABM), nurture, email, or snail mail reach. 
We here at Overdrive have vast experience and strong relationships with list aggregation data companies. If you're interested in supercharging your campaigns with Database List Rentals, we are happy to guide you through the process. Click to contact us.
This definition is part of the Demand Ops Map. Get your PDF map with links here.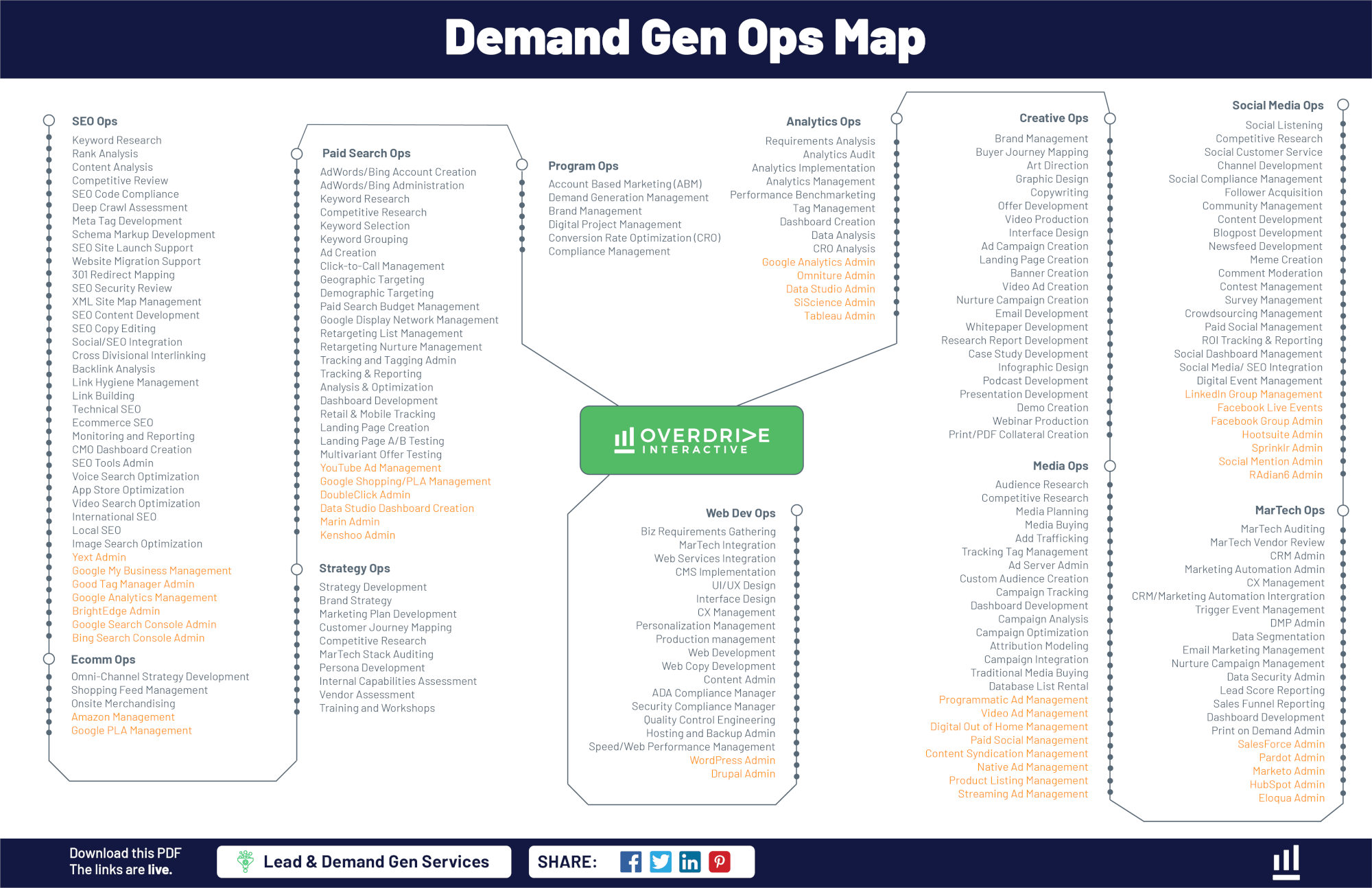 Click here to get the Demand Ops Map
Knowledge Center
Learn. Share. Succeed.
Benefit from our Demand Gen Expertise
Take action. Achieve your goals.