Demographic Targeting is a type of behavioral advertising where organizations and brands are able to target their online marketing at consumers based on their demographic information, by using existing information from sources like users' browser history and previous searches, along with information that the users themselves have provided online such as age, gender, profession, income, etc., in order to create deep, fully-realized profiles for them.
Looking for help with Demographic targeting? Our Paid search team has deep knowledge of how to profile and target your customers online. Let's get your ads focused on the right people and drive more sales for your organization. Click to contact us.
FAQs
What are demographics of a target market?
Demographics are simply a particular trait of a population. Common demographics that are targeted include: age, location, gender, and more.
What is a target audience in marketing?
For marketing purposes, a target audience is a group that belongs to a specific group or demographic.
What is a demographic in advertising?
In advertising, a demographic is a specific trait that users / target audiences have. It is essential to ensure that your marketing efforts are focused around the demographics you consider to be most important and relevant.
This definition is part of the Demand Ops Map. Get your PDF map with links here.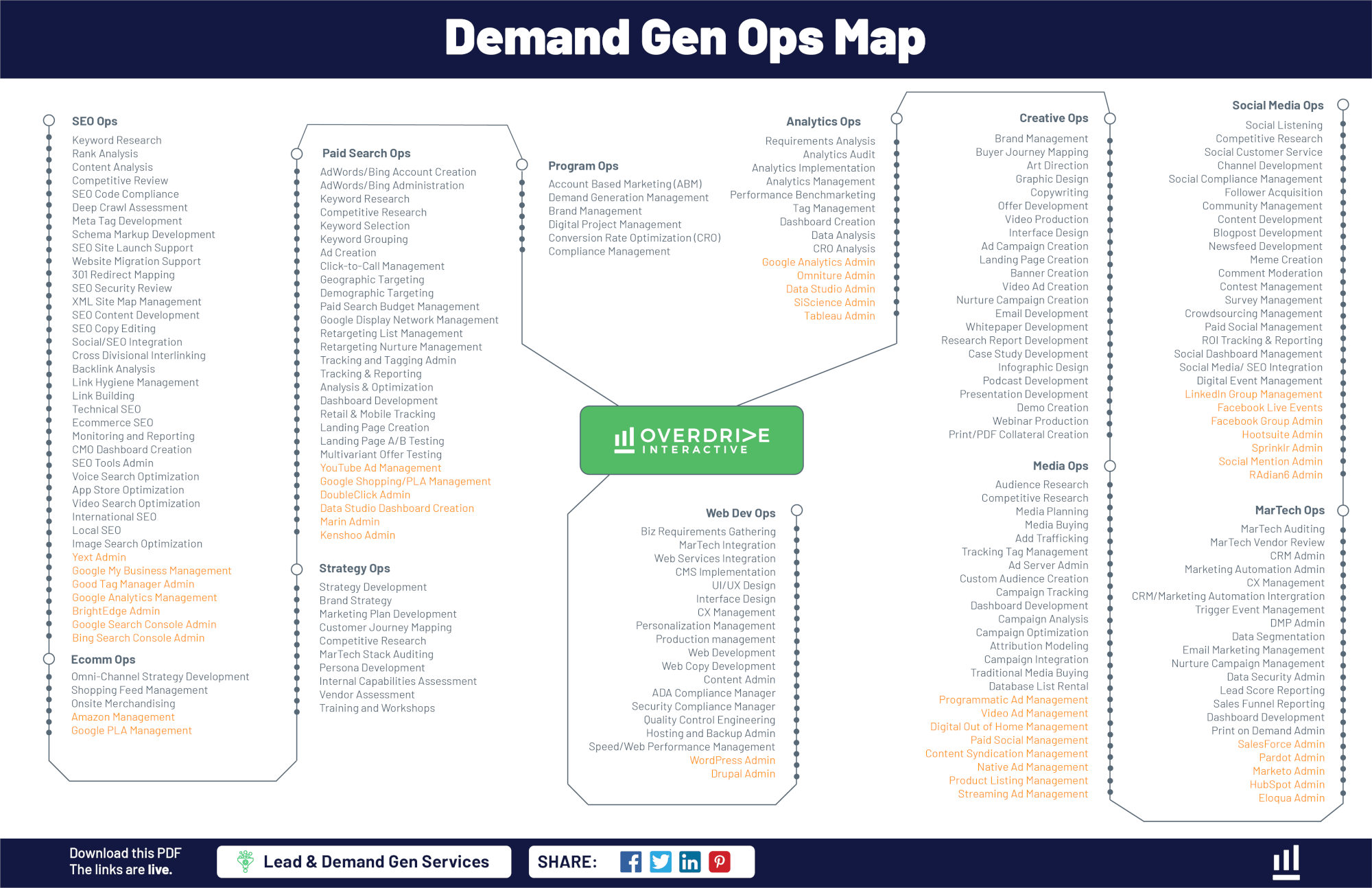 Click here to get the Demand Ops Map
Knowledge Center
Learn. Share. Succeed.
Benefit from our Demand Gen Expertise
Take action. Achieve your goals.