An Ecommerce Coupon Admin is someone who assists businesses in the process of creating and distributing coupons to customers, both current and prospective, oftentimes making use of coupon management systems in order to give out discounts. They can also work to track the path-to-purchase, help set up affiliate promoters, dole out rewards for customer referrals, and serve to increase your earnings. They can also determine the best distribution method for coupon codes, such as via email campaigns, links, or even physical mailers. Depending on the coupon campaign's performance, they may opt to have the coupon operate for a predetermined runtime, or otherwise shorten/extend its availability.
The ecommerce team at Overdrive Interactive has the expertise to create, and distribute a coupon initiative, bound to incentive your customers to shop more and boost your revenue. Click to contact us.
This definition is part of the Demand Ops Map. Get your PDF map with links here.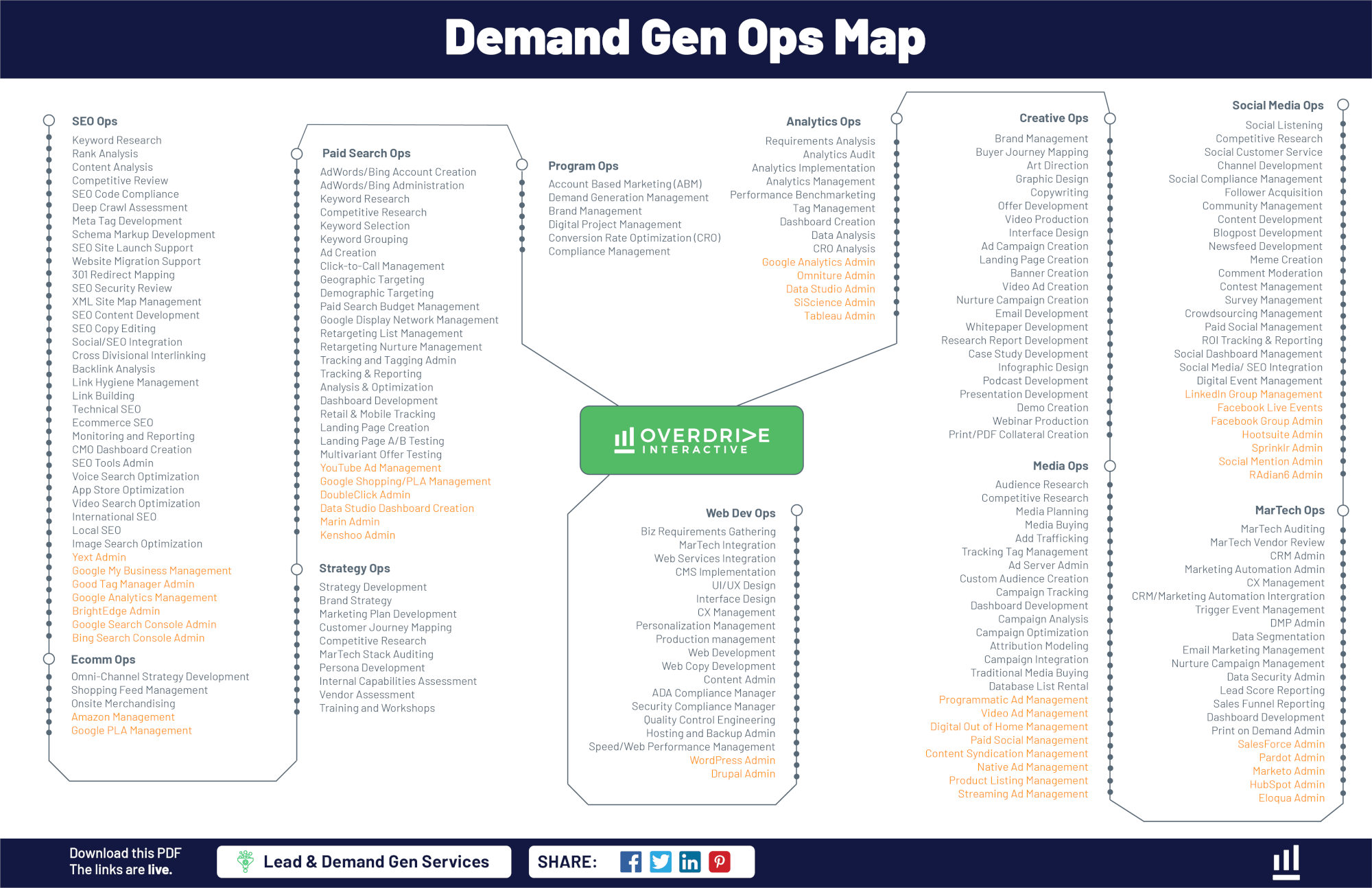 Click here to get the Demand Ops Map
Knowledge Center
Learn. Share. Succeed.
Benefit from our Demand Gen Expertise
Take action. Achieve your goals.