Email Marketing Management
Naturally, a key piece of anyone out there's an approach to digital strategy is Email Marketing, the process through which you can work to grow your customer base. The secret to success in your email campaigns is to have ongoing management. After all, Email Marketing Management demands a certain amount of attention, as well as some creative and technical approaches, such as:
Copywriting – Whether it be coming up with catchy slogans,  enticing subject lines, or important promotional marketing campaigns, is an incredibly critical aspect of managing a campaign. 
Design/Graphic Design – Your layout, color scheme, button placement, readability, icons, images, and typography are also key factors that go into how the end-user is going to ultimately interact with you and your campaign. Making poor choices in these departments can all easily prove to be damaging to an otherwise flawless campaign, making it extremely crucial to have ongoing management in order to effectively and actively monitor how customers are engaging with your designs, which buttons they are more likely to click on, etc. You can even perform some A/B testing, to see which designs function better and provide the best results.

Tech/Data Analysis – By utilizing ongoing management, you can make sure that the strongest, most up-to-date pieces of email technology and code are always being used, ensuring that your emails are actually making it into the right customers' inboxes. And as your campaign continues, it will come in handy to keep a close eye on key data points and measure whether the campaign succeeds or fails, which will then be able to provide valuable insight and clues as to what is – or is not – fully working.
So whether you're looking for email marketing management or just want to supplement your existing team with one of our expert services, Overdrive Interactive has the knowledge and expertise to aid your organization. Click to Contact Us.
This definition is part of the Demand Ops Map. Get your PDF map with links here.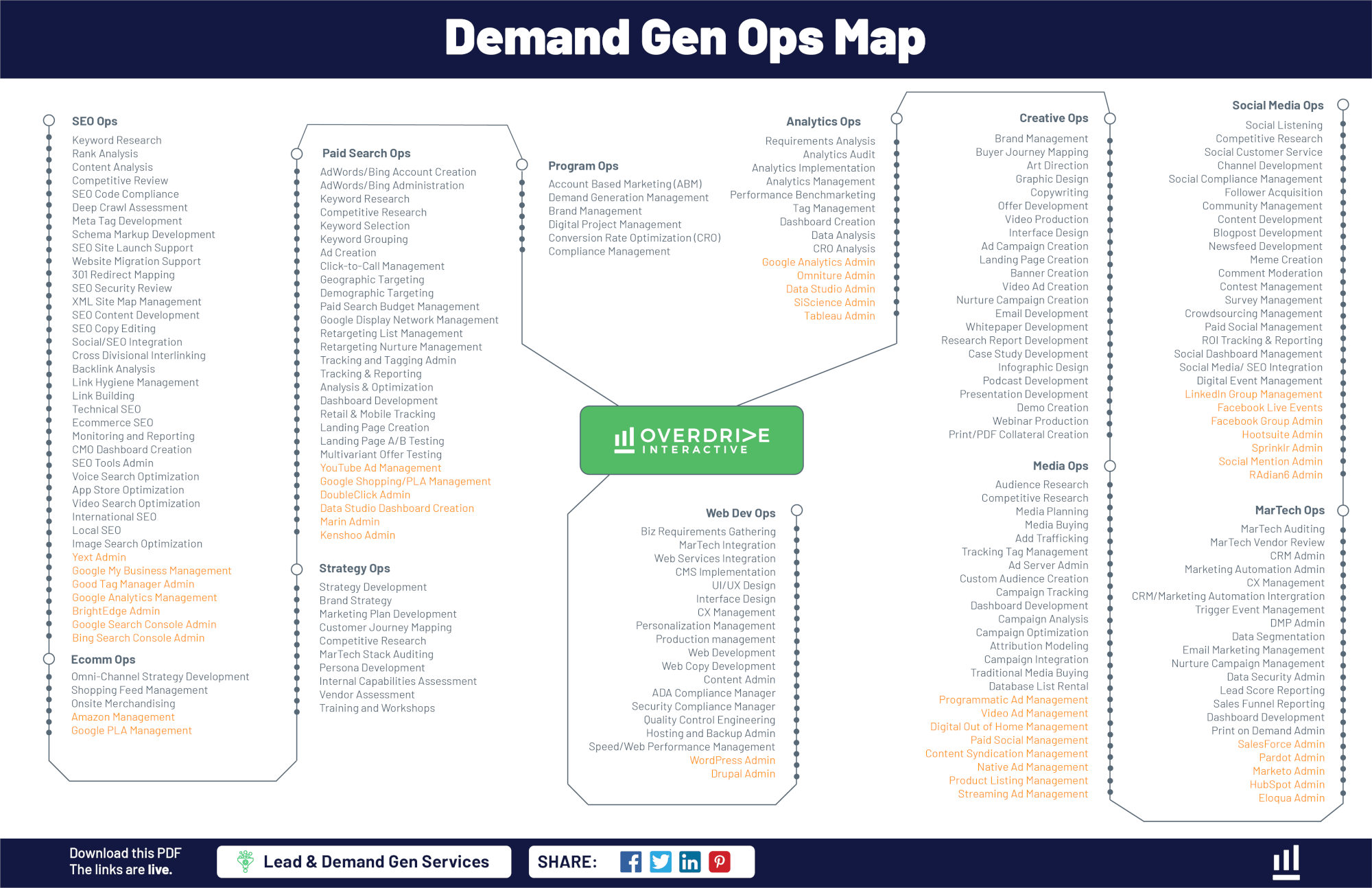 Click here to get the Demand Ops Map
Knowledge Center
Learn. Share. Succeed.
Benefit from our Demand Gen Expertise
Take action. Achieve your goals.