Google Analytics Audits are a comprehensive appraisal of your organization's current Google Analytics configuration and implementation. They ensure a thorough review of several key elements, including: 
Page tagging/Javascript Review

Google Analytics Account/Property/View Structure

Review of Marketing Goals (and Conversion Funnels)

View Filters and Settings

Domains, Cross-domains, Sub-domains

Proper URL tags/Campaign Tracking Accuracy

Internal Site Search Configuration

Ecommerce Tracking Review
Without regular review, your company's analytics efforts could go astray. With properly implemented Analytics, you can be confident you have all the information you need as you make decisions about your
We've walked many brands and enterprise companies just like yours through the important task of auditing your Google Analytics implementations. Let's lift up the hood and check yours too. Click to Contact Us.
This definition is part of the Demand Ops Map. Get your PDF map with links here.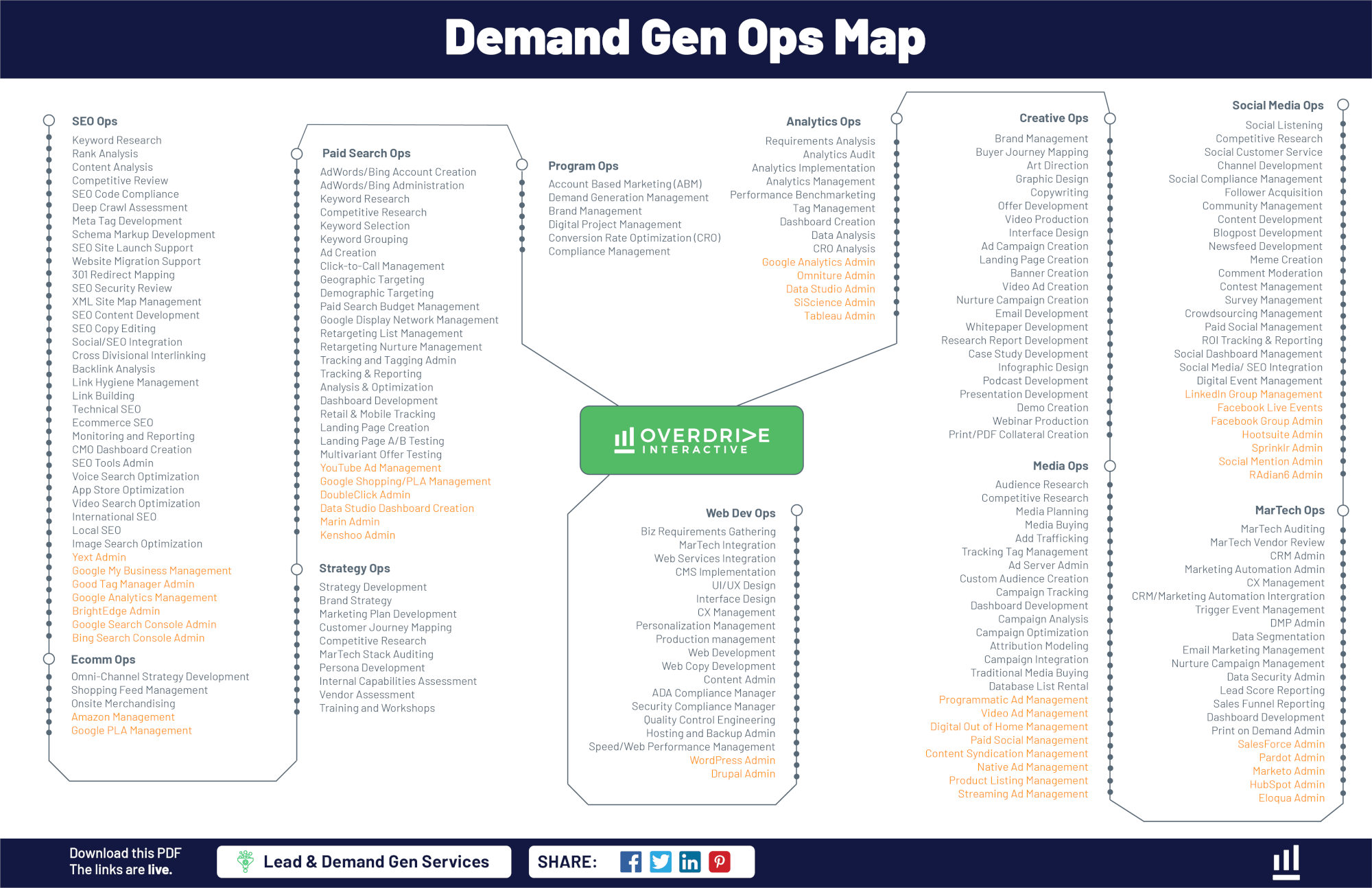 Click here to get the Demand Ops Map
Knowledge Center
Learn. Share. Succeed.
Benefit from our Demand Gen Expertise
Take action. Achieve your goals.