Internal Capabilities Assessment
Have you ever looked in a mirror but not recognized yourself? Has your reflection seemed like a stranger? Try the same thing with your business sometime. "Look" at it in a "mirror." What do you see? Do you like your business' "reflection"? This exercise is called an Internal Capabilities Assessment, and as your therapist might say, you have to be honest about what you've found. 
An internal assessment means an inspection of your company's cost position, its competency, and its competitive viability. Internal assessments often incorporate metrics that give you actionable insight about your company's strengths, its weakness, its opportunities, and its threats (known as SWOT analysis). Data generated by the internal assessment is useful because it can be used to create strategic planning goals, determine key partnerships with external vendors, and most importantly, to maintain and strengthen your business.
While conducting your internal assessment, consider these key areas: 
Organizational Weakness –

Weak organizations use outdated technology, lack expertise, or work with sub-par assets. A thorough internal assessment will shed light on any existing organizational weaknesses.

Cost Position & Opportunity –

Cost position means your company's capacity to acquire as well as administer resources and give customers exceptional value in a manner that is superior to rival businesses.

Looming Threats

– Don't get complacent. New businesses are always arriving on the scene with the potential to outdo you with their novel innovations. You must remain alert to changes in the market, the wider economy, and the activities and technology of competitor companies that have the potential to threaten your marketplace viability.

Competitive Viability

–

A business with competitive viability challenges its

competitors to equal the product or service it offers, particularly if the business uses cutting-edge, proprietary technology and also has well-executed quality control measures. Competitive businesses have highly intelligent human capital. They hire the best and brightest to contribute their innovations and expertise to day-to-day operations.
So, If you haven't done an internal capabilities assessment, Overdrive has worked with clients just like you to walk you through the key steps of performing one and helping you decipher what you discover. Click to contact us.
FAQs
What are internal capabilities?
Internal capabilities are any task or procedure that an organization's in-house teams are able to effectively accomplish. Doing an internal capabilities assessment allows you to find strengths and weaknesses.
What is internal resources and capabilities?
Also called internal analysis, this process involves an audit of a given organization's resources and capabilities in terms of value creation, opportunities, and more.
How do you conduct a capability assessment?
There are several steps to follow when conducting a capability assessment. First, you should figure out which piece of your organization should be audited. From there, you should determine the most essential capabilities needed to meet your goals, and whether or not your internal teams have these capabilities. Lastly, you should develop an action plan for the capabilities you are lacking.
This definition is part of the Demand Ops Map. Get your PDF map with links here.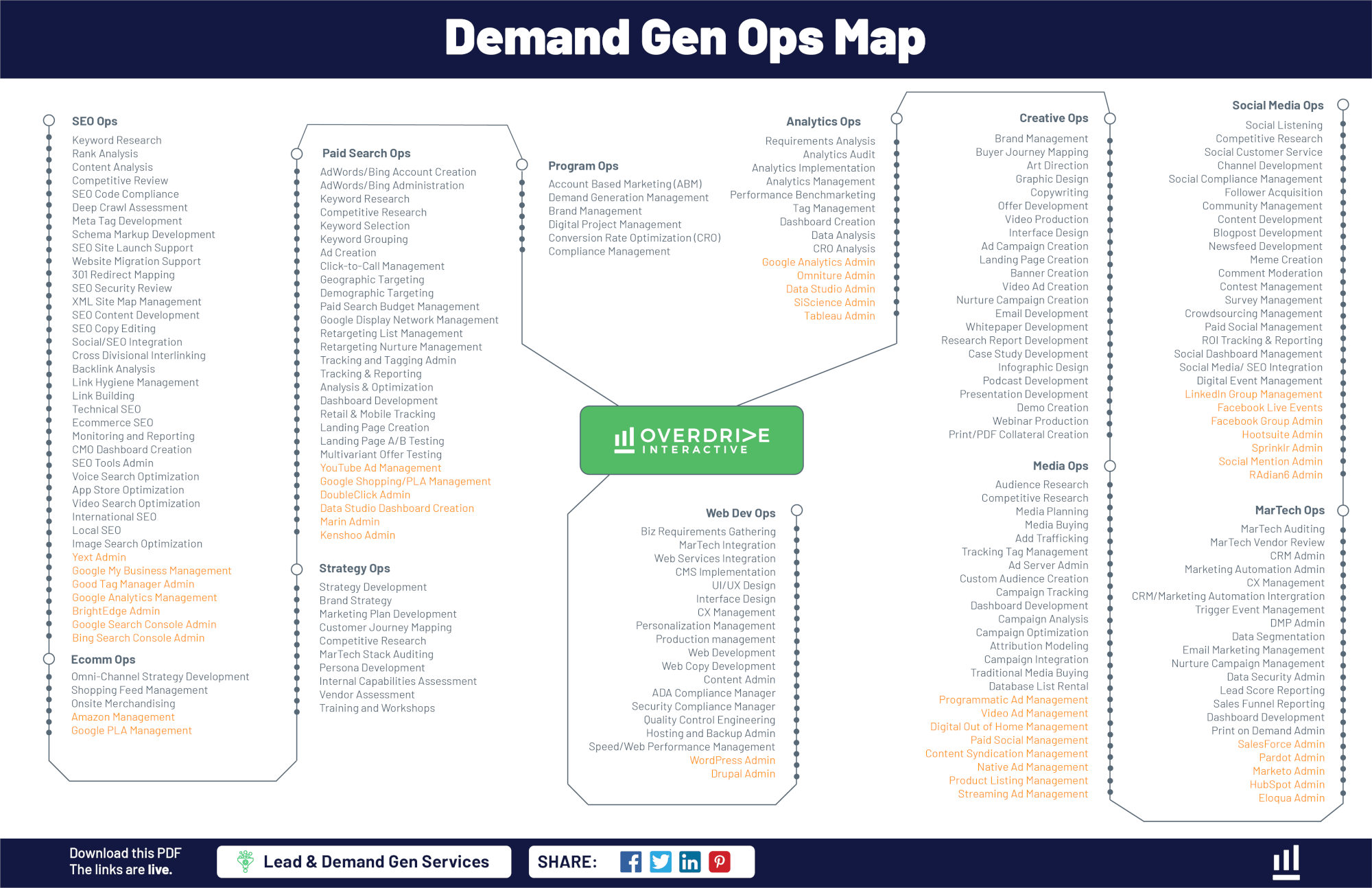 Click here to get the Demand Ops Map
Knowledge Center
Learn. Share. Succeed.
Benefit from our Demand Gen Expertise
Take action. Achieve your goals.