"The objective of cleaning is not just to clean, but to feel happiness living within that environment.  " – Marie Kondo
Links that load too slow or send users to a "404 error" page can be harmful both for your site traffic metrics and also for your website's rankings. A slow website with broken links will frustrate users and decrease traffic, which will negatively impact your SEO efforts. Search engines also need working links in order to effectively crawl your page and help determine your site's rankings. Broken links, unfortunately, are common across websites of all types and sizes. They can occur due to provider changes, changes in site architecture, page updates, or even simple typos. It is important to constantly monitor your links, especially for large e-commerce sites. Google itself offers tips to help with this [link to tips?]. For example, if you remove a page from your site or change a URL, make sure to use a 301 redirect, informing Google bots of the change.
So clean it up, fix those broken, and work with our SEO team on an ongoing basis to create an effective and perpetual Link Hygiene Management program. We can work with you to run audits and analysis while helping you build a proper backlinking strategy. Click to contact us.
This definition is part of the Demand Ops Map. Get your PDF map with links here.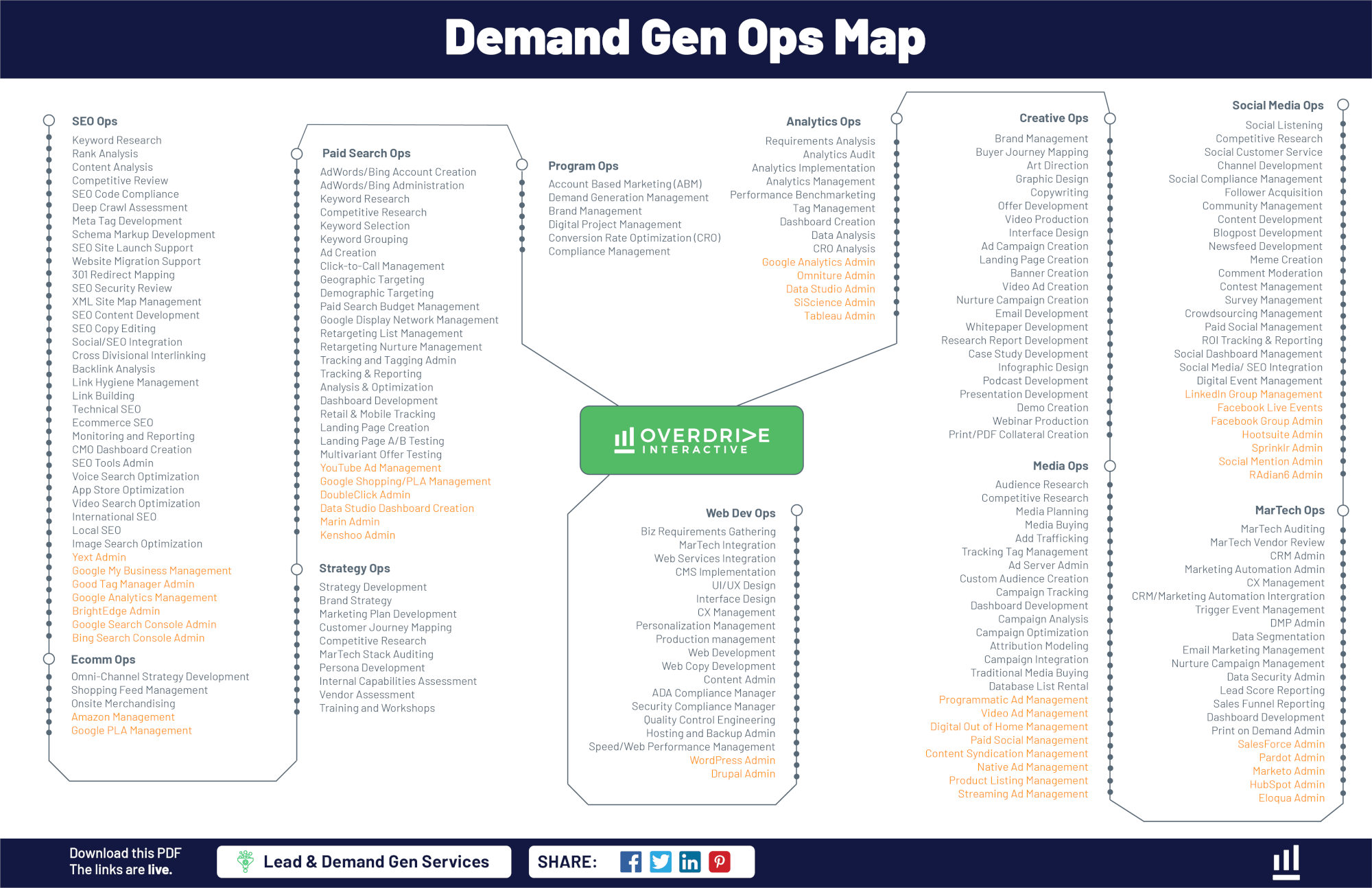 Click here to get the Demand Ops Map
Knowledge Center
Learn. Share. Succeed.
Benefit from our Demand Gen Expertise
Take action. Achieve your goals.