Marketing Automation Admin
Who are marketing automation managers? They are evangelists for your company's marketing platform. The marketing automation manager develops best practices, trains staff on the platform, and works side-by-side with marketing managers in order to ensure that the whole team has bought into the marketing automation system and is using it to its fullest potential.
Marketing automation managers need to be deeply knowledgeable about marketing automation. They have to show their colleagues how valuable marketing is to the pipeline and overall revenue. They should have experience with lead generation, inbound marketing, and email marketing. They must also know how to use continuous business process improvement to better the alignment of marketing and sales.
So whether you're looking for a marketing automation administrator or just want to supplement your existing team with one of our experts, Overdrive Interactive has the knowledge and expertise to aid your organization. Click to Contact Us.
This definition is part of the Demand Ops Map. Get your PDF map with links here.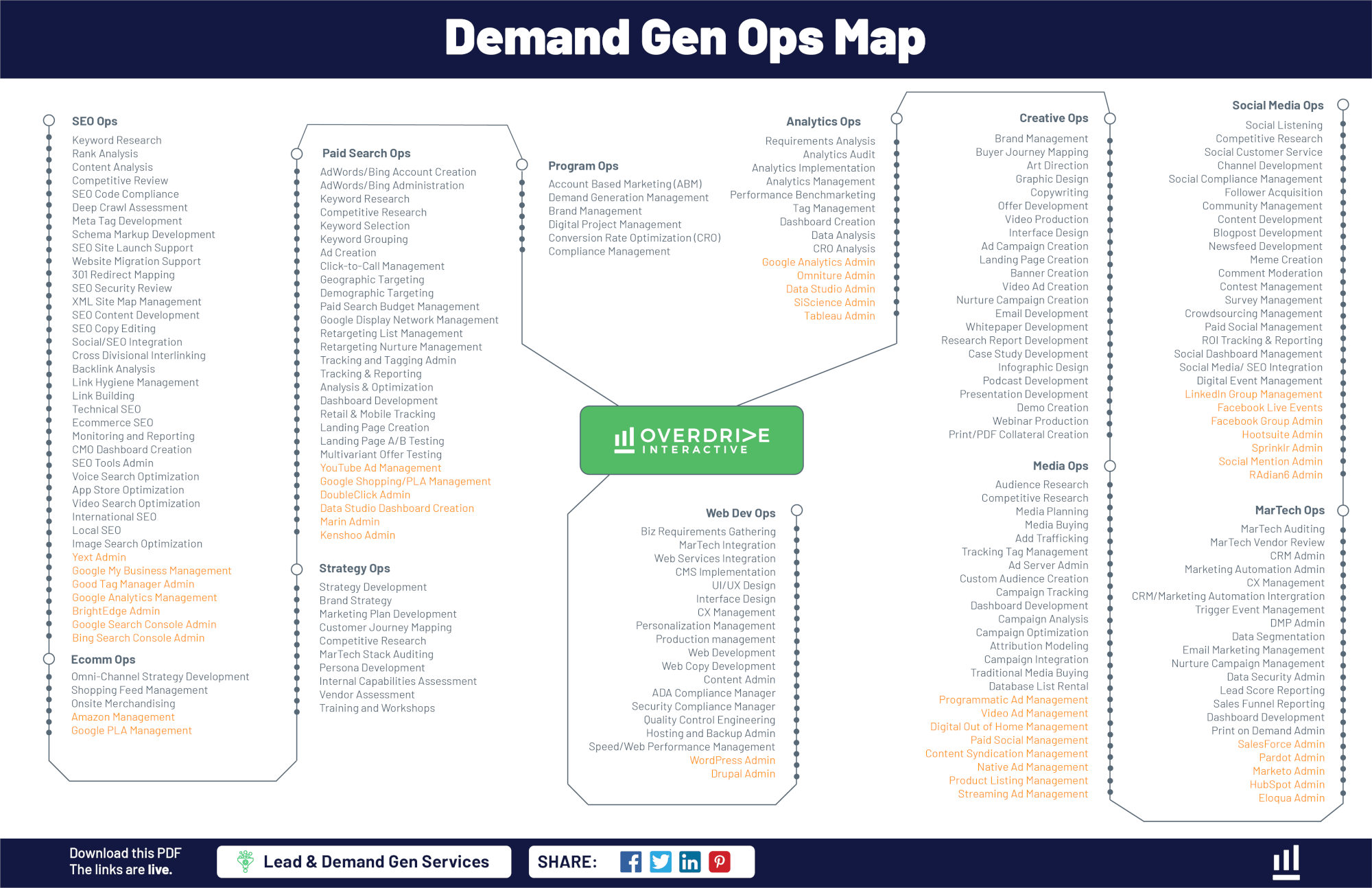 Click here to get the Demand Ops Map
Knowledge Center
Learn. Share. Succeed.
Benefit from our Demand Gen Expertise
Take action. Achieve your goals.