Meme Creation
A meme is a virally-shared image, often featuring text and usually sharing satirical commentary on social ideas or current events. Memes are normally created and shared in either photo or video format, although they can sometimes take the form of a simple block of text. When a particular meme resonates with many people, it can then spread organically via social platforms like Twitter, Facebook, Reddit, Instagram, Tumblr, SMS messaging, etc. – and the further a meme spreads and gains in popularity, the greater the influence it has.
If you decide to implement memes into your marketing efforts, this can definitely grab people's attention, increase your reach, and even help boost your brand awareness. Not to mention, it can also prove to be an engaging, fun project for your team to take on. To get the most out of your memes and their performance potential, you'll definitely want to strategize and plan things out before creating them. Even if your meme doesn't end up blowing up and going viral, using an already-popular image or existing meme that's already gone viral and has the attention of millions of people on the web, will definitely increase your chances of your target audience taking notice.
Our social media team here at Overdrive Interactive has deep knowledge and lots of experience creating memes that have helped our clients capture new exposure from millions of people across multiple social media platforms. Click to Contact Us.
FAQs
How do you market a meme?
When marketing a meme, it is important to keep a few things in mind: Use memes that are relevant, make sure the meme you're planning to use matches your overall brand voice, and don't overdo it.
What is meme creation?
A meme is essentially a behavior, idea, concept etc. that spreads via the internet. Many social media teams now implement memes as a way to enhance their marketing efforts.
This definition is part of the Demand Ops Map. Get your PDF map with links here.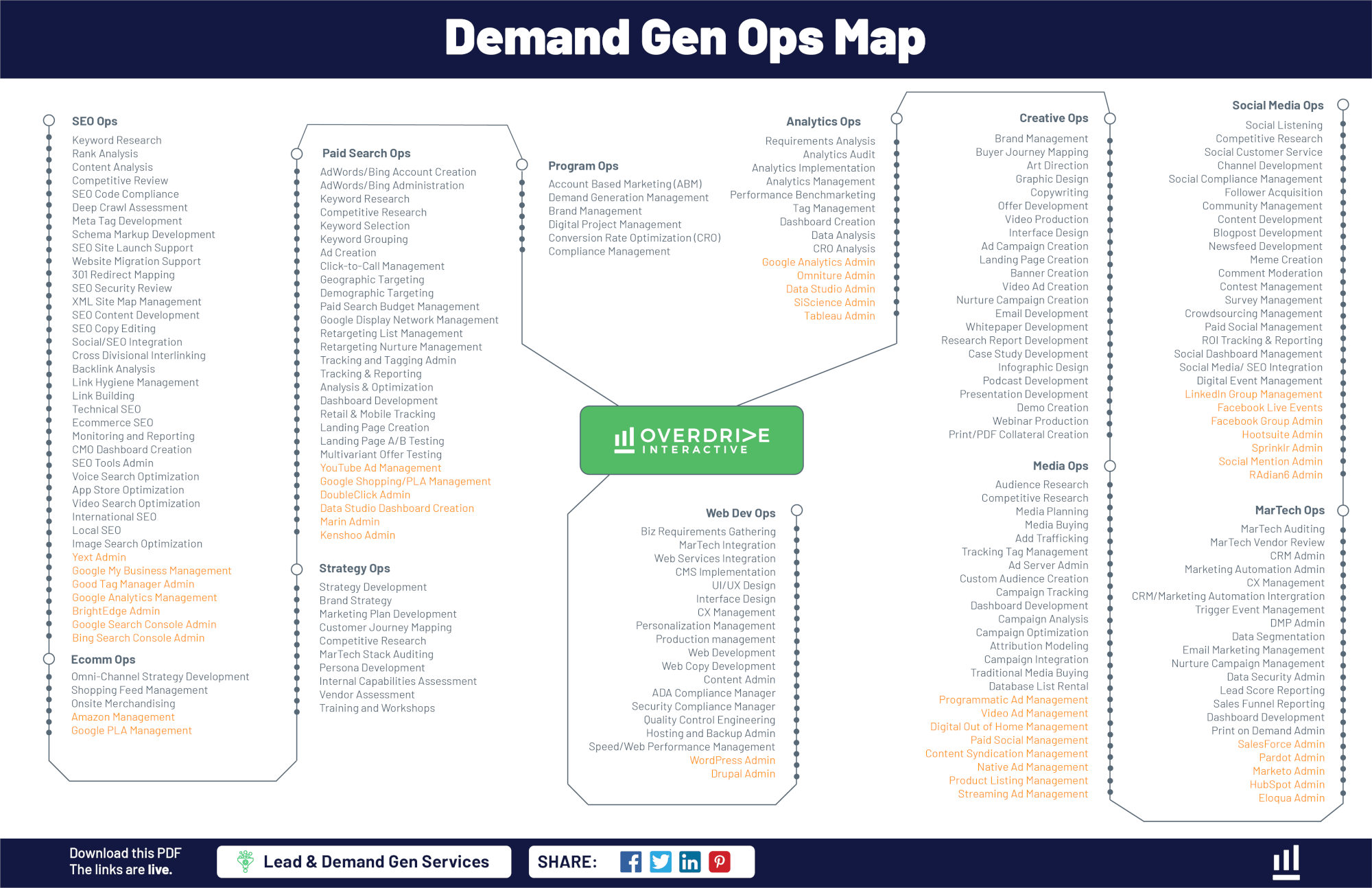 Click here to get the Demand Ops Map
Knowledge Center
Learn. Share. Succeed.
Benefit from our Demand Gen Expertise
Take action. Achieve your goals.