When developing your marketing strategy, it's important not only to decide what you'll do and how you'll do it, it is also necessary to decide "who you'll do it too (i.e. who is the audience for your marketing). To decide on your "who", you need to develop customer personas, based on market research and your existing customers.
What does persona mean?  A "persona", in marketing, is a semi-fictional profile of your ideal customer. It is used in the beginning stages of marketing strategy creation and planning. Personas help steer decisions by bringing user needs, location, habits, and demographics to the frontline of planning (before any marketing activity has started). Personas give the team a common understanding of their company's ideal customers.
So before you dive headfirst into strategy development, let our analysts and strategists at Overdrive work with you to help build personas that increase success rates and make your marketing strategy more effective. Click to Contact Us.
FAQs
How do I create a marketing persona?
When creating a marketing persona, first be sure to do thorough research on your audience. From there, identify the problems or issues your potential customers are having, and come up with a way to effectively address those issues.
What are personas used for in marketing?
Marketing teams can use personas to create more effective marketing strategies – ultimately providing an increase in leads and revenue.
What should be included in a persona?
When creating a persona, the biggest thing to keep in mind is that it should represent a large amount of your site's users. An effective persona focuses on the most important user needs and expectations.
This definition is part of the Demand Ops Map. Get your PDF map with links here.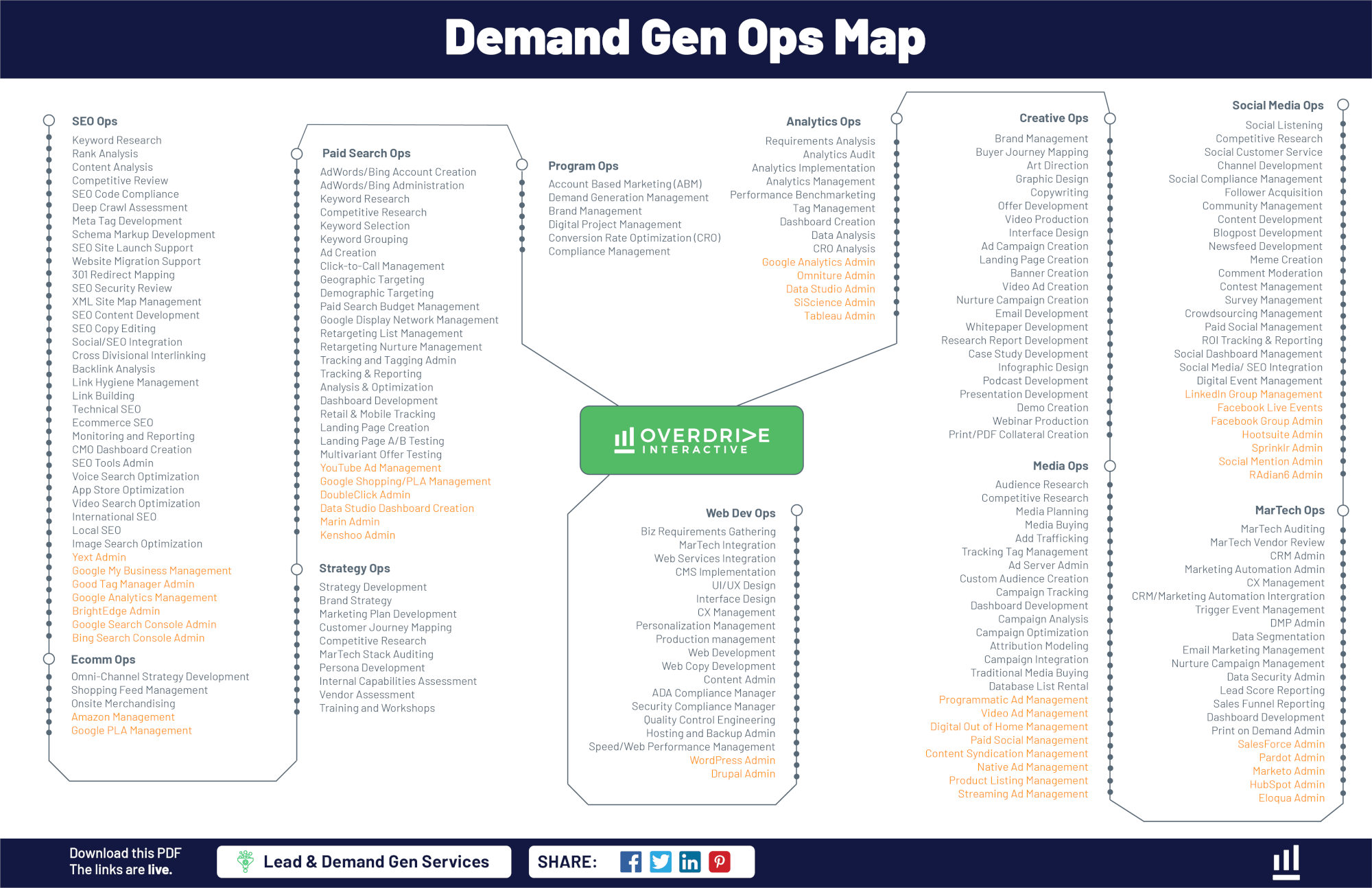 Click here to get the Demand Ops Map
Knowledge Center
Learn. Share. Succeed.
Benefit from our Demand Gen Expertise
Take action. Achieve your goals.