Schema Markup Development
Schema Markup refers to a website code snippet that enables search engines (Google, etc.) to more effectively crawl, index, interpret and characterize your website's information in order to provide more accurate search results. Examples of website elements you can markup include company location, email address, phone number, and products.
Though schema markup can seem confusing, it is a crucial SEO element. That's why we've spent years perfecting the process here at Overdrive. Let's talk about how we can support your Schema Markup Development. Click to know more about our SEO services.
FAQs
How important is schema markup?
Schema markup is important because it allows search engines to much more easily understand various elements of your website – which can also enhance your website's presence on SERPs.
How do I find schema?
One of the best ways to determine what types of schema are implemented into a website is by using Google's Structured Data Testing Tool. This tool also informs you of any errors in the code snippet.
What is schema in digital marketing?
Schema markup is essentially a code snippet associated with the website that helps users to get more informative results from the search engine. The purpose of using schema is to enhance the presence of your website in the search engine results.
This definition is part of the Demand Ops Map. Get your PDF map with links here.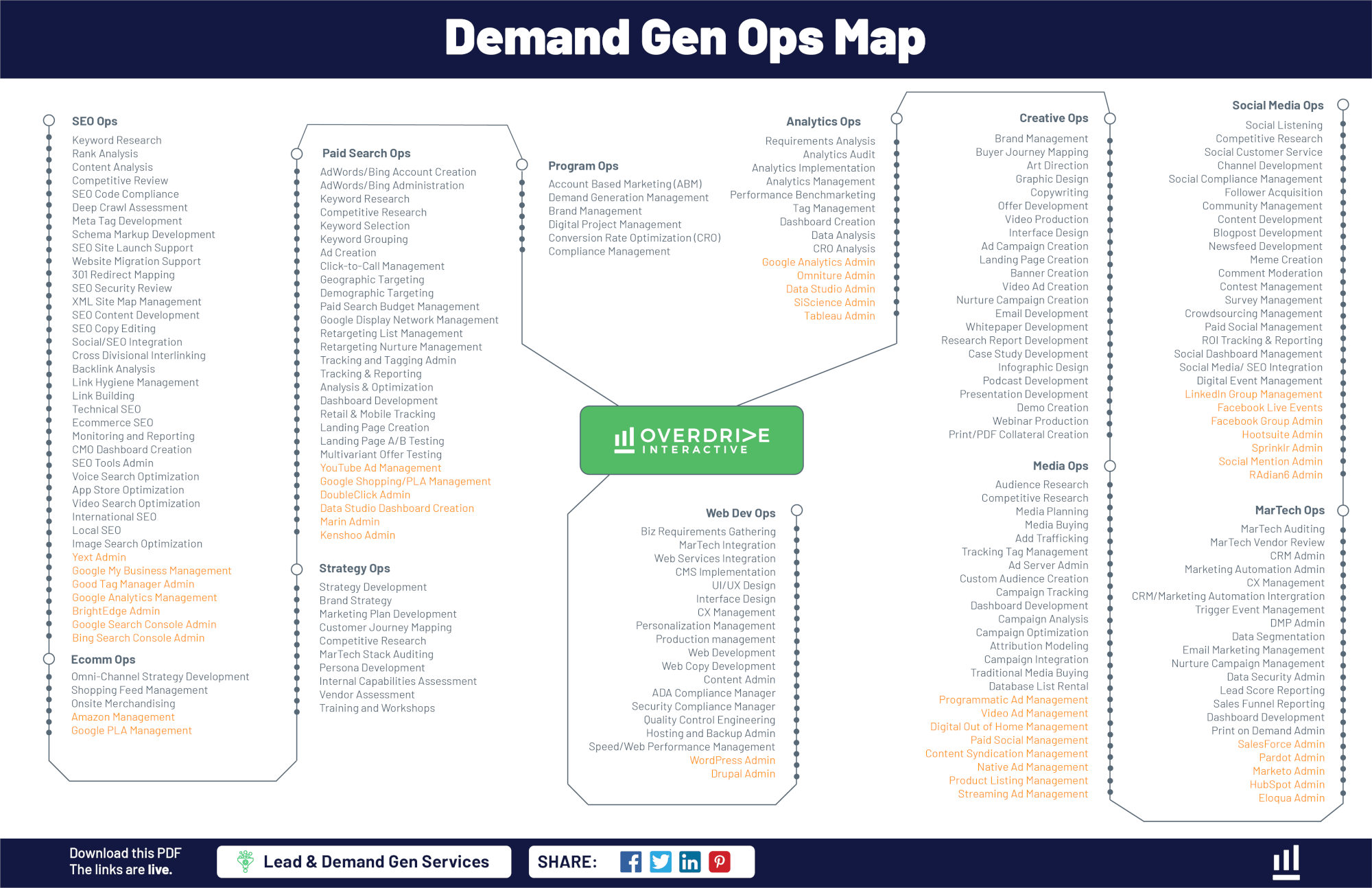 Click here to get the Demand Ops Map
Knowledge Center
Learn. Share. Succeed.
Benefit from our Demand Gen Expertise
Take action. Achieve your goals.