You want to know how you stack up against your competition….Right? A Competitive review/analysis, in terms of SEO, means to identify any related company's website that outranks you on SERPs (Search Engine Results Pages) when using search terms associated with your company and its products and services. Some of the websites you find in this exercise will be familiar competitors, while some websites might surprise you. In any case, understanding these rankings is a vital factor in your marketing strategies and efforts.
A successful competitive review allows you to: 
Identify competitors (familiar ones, as well as ones you haven't heard of yet).

Compare your competitors' content and rankings with your own.

Discover opportunities to outrank competitors with your content.

Use your findings to create new content or improve existing content.
Our Search Team has been considered best-in-class when it comes to competitive reviews. So, let Overdrive support your search efforts by working with you to conduct a proper analysis and develop a plan moving forward. Click to Contact Us.
This definition is part of the Demand Ops Map. Get your PDF map with links here.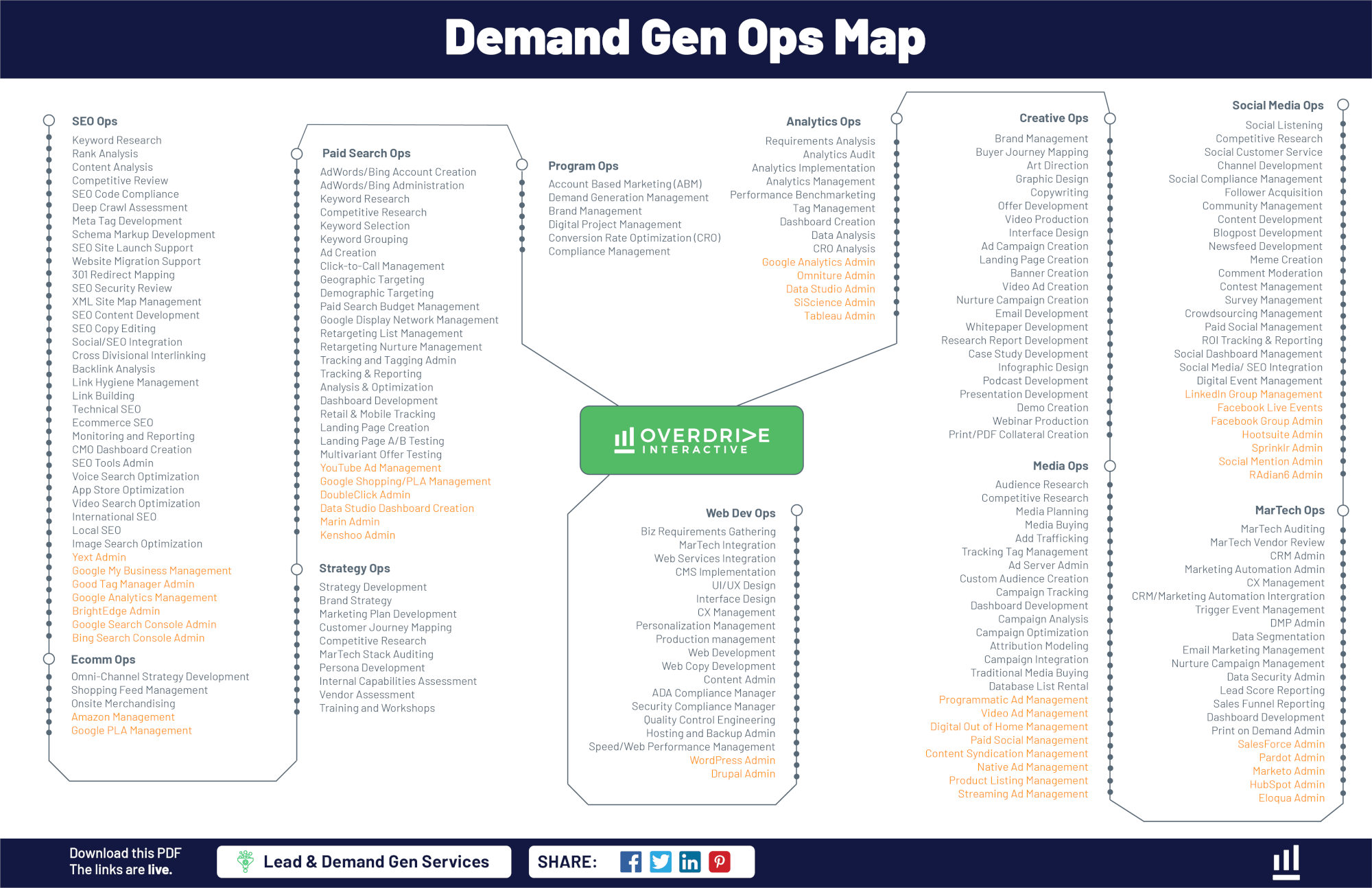 Click here to get the Demand Ops Map
Knowledge Center
Learn. Share. Succeed.
Benefit from our Demand Gen Expertise
Take action. Achieve your goals.