After completing a site launch, or even a full redesign, your search engine rankings, and organic traffic could potentially suffer a dramatic drop – or worse: completely disappear off the face of the map! If you don't handle your site launch/redesign with your SEO and internet visibility in mind, then your organic traffic streams could be at tremendous risk. But as long as you have some proper launch support available, along with some technical and site performance SEO advisors, you can take great steps in protecting your rankings and ensuring that your website launches successfully.
SEO site launch support will usually include things like site map creation, 301 redirect guidance, metadata optimization, image/media optimization, consideration for URL architecture, etc., and is performed prior to – or at the same time as – the site's design process, in efforts not to run into last-minute expenses or new complications, ensuring the most beneficial post-launch outcomes
So whether you're launching a new website or redesigning an old one, the Search Team here at Overdrive Interactive is here to ensure you maintain your rankings and visibility throughout the process. Click to Contact Us.
This definition is part of the Demand Ops Map. Get your PDF map with links here.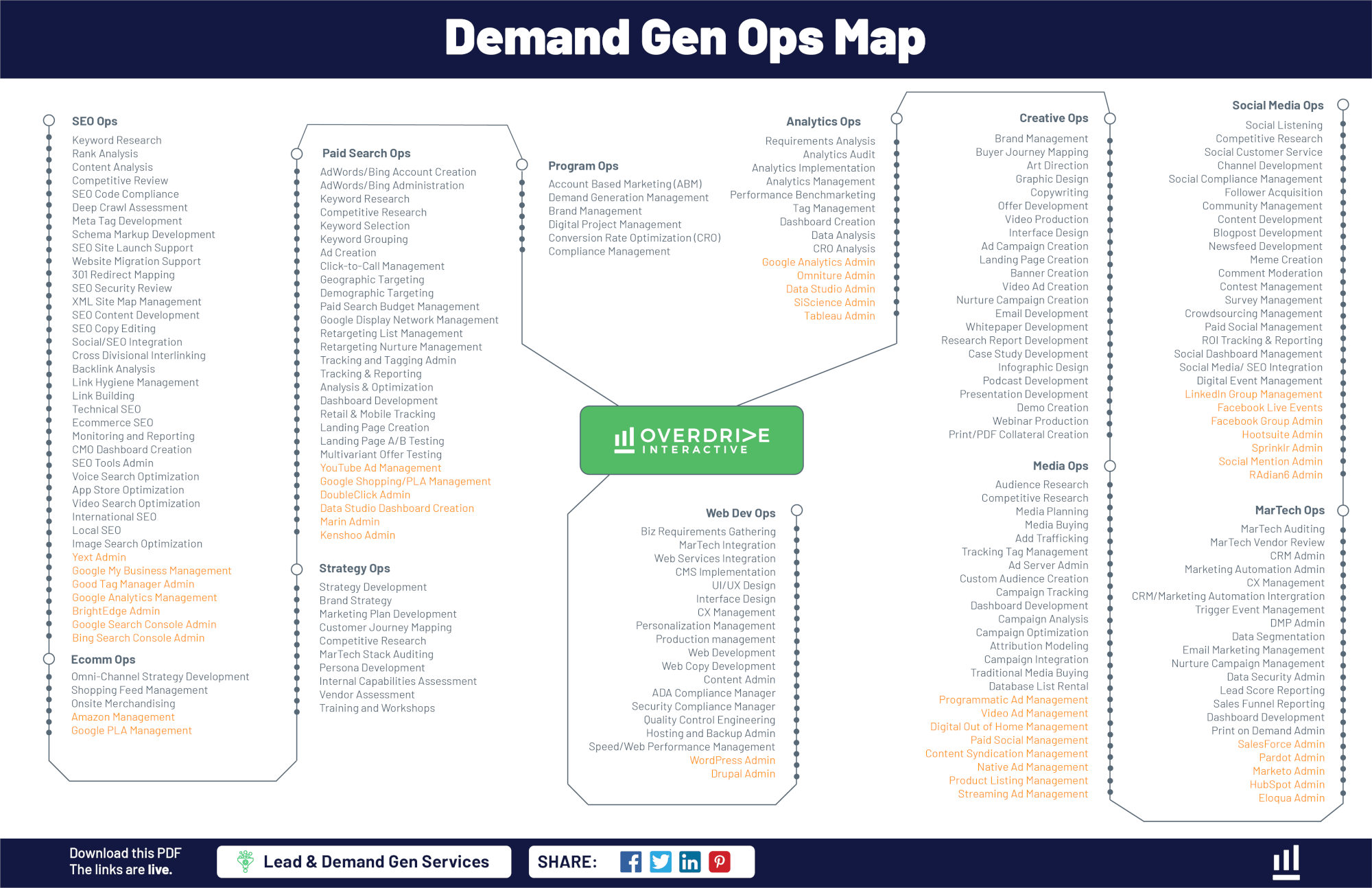 Click here to get the Demand Ops Map
Knowledge Center
Learn. Share. Succeed.
Benefit from our Demand Gen Expertise
Take action. Achieve your goals.