Voice Search Optimization
Voice search lets users use vocal commands when searching on an app or website. Currently, 51% of surveyed teens and 44% of surveyed adults perform voice searches to find things on the internet. Brands that understand this search behavior also understand that they must optimize their websites both for traditional text searches and also now for voice searches. VSO means to optimize your content, brand, and location information to improve your chances of showing up in results for voice searches. 
Things to consider when doing Voice Search Optimization: 
Create content with an easy question-and-answer format (like a FAQ page), preferably at a 9th-grade reading level, to encourage conversions.

Update your content frequently. Make it fresh.

Mark-up language: Make sure to mark-up your questions with the proper <h2> headers.

Provide an answer to every question on your company's Google My Business Questions and Answers section.

Create compelling questions regarding your services and products in order to drive conversions.
If you and your team have questions about Voice Search Optimization, the search teams here at Overdrive interactive have answers. We can work with you to ensure your site is properly optimized for voice search and traditional search as well. Click to Contact Us.
This definition is part of the Demand Ops Map. Get your PDF map with links here.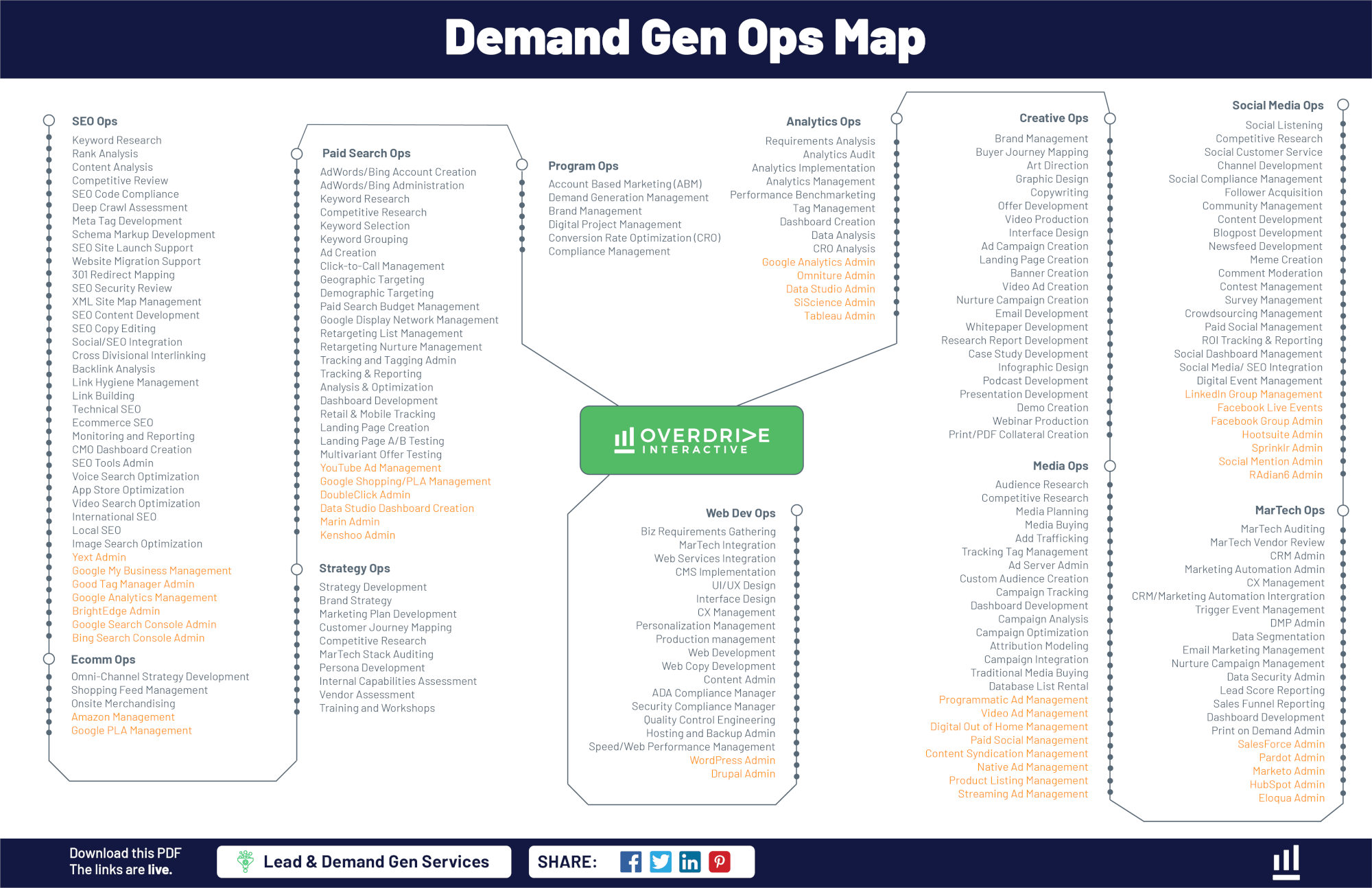 Click here to get the Demand Ops Map
Knowledge Center
Learn. Share. Succeed.
Benefit from our Demand Gen Expertise
Take action. Achieve your goals.