Social Media Survey Management 

Survey Management is the method of monitoring, administering, and controlling surveys. It includes the preparation of email campaigns, landing pages and call lists, creating enumerator assignments, and then tracking each questionnaire's status through the processes of data editing, including data collection, capture, and review/correction – all while also working to monitor the status and quality of these surveys and the individuals responsible for the various aforementioned tasks.
Here at Overdrive, we've created, distributed, and most importantly managed surveys for clients both large and small for years. Let's talk about how we can work surveys into your upcoming social campaigns and gather the necessary feedback and information your organization needs. Click to know more about our Social Media Services.
FAQs
What is a social media survey?
A social media survey is designed to receive feedback / information from followers of an organization's social media page.
How do you create a social media survey?
There are several important things to keep in mind while creating a social media survey including: measuring customer satisfaction, collecting important demographic information, discovering customer's thoughts and opinions on your products / services, and more.
What are the benefits of social media surveys?
There are several great benefits of utilizing surveys across your social media accounts including: an increase in user's trust of your brand, and encouraging quality conversation and engagement.
This definition is part of the Demand Ops Map. Get your PDF map with links here.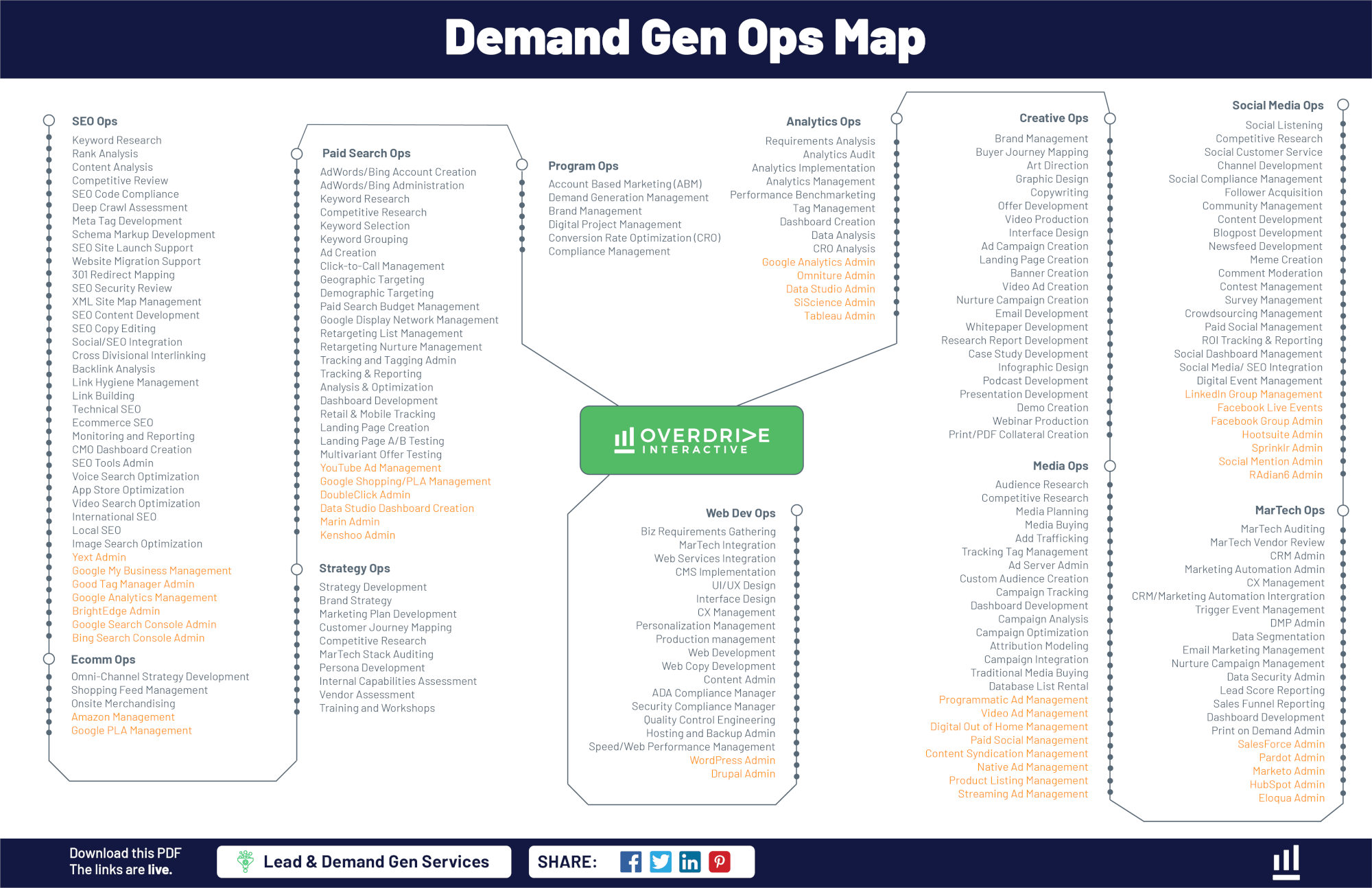 Click here to get the Demand Ops Map
Knowledge Center
Learn. Share. Succeed.
Benefit from our Demand Gen Expertise
Take action. Achieve your goals.