Security Compliance refers to the practice of strong, security-focused behaviors and then following the steps that are necessary to fully comply with the relevant laws, policies, and regulations.
Operations:


An internal scan can be run to detect device vulnerability

Third-party scans can be run to detect a vulnerability and check for compliance

In-house and third-party penetration testing can be conducted

Documentation, practices, and ongoing employee education

Firewall management procedures

Data classification/ownership

Incident management

Management and human resources:

Each employee undergoes a mandatory security awareness training and review process

Strict least-privilege access practices can be observed throughout teams

Mandatory non-disclosure and confidentiality agreements can be implemented

Background checks and skill assessments can be utilized

Active management can be practiced within all facets of the security community
Now more than ever it's critical to ensure your website has gone through and continues to go through security compliance. The team here at Overdrive Interactive is ready, willing, and more than capable of securing your website, transactions, client data, and safeguarding your organization. Click to know more about our web development services.
This definition is part of the Demand Ops Map. Get your PDF map with links here.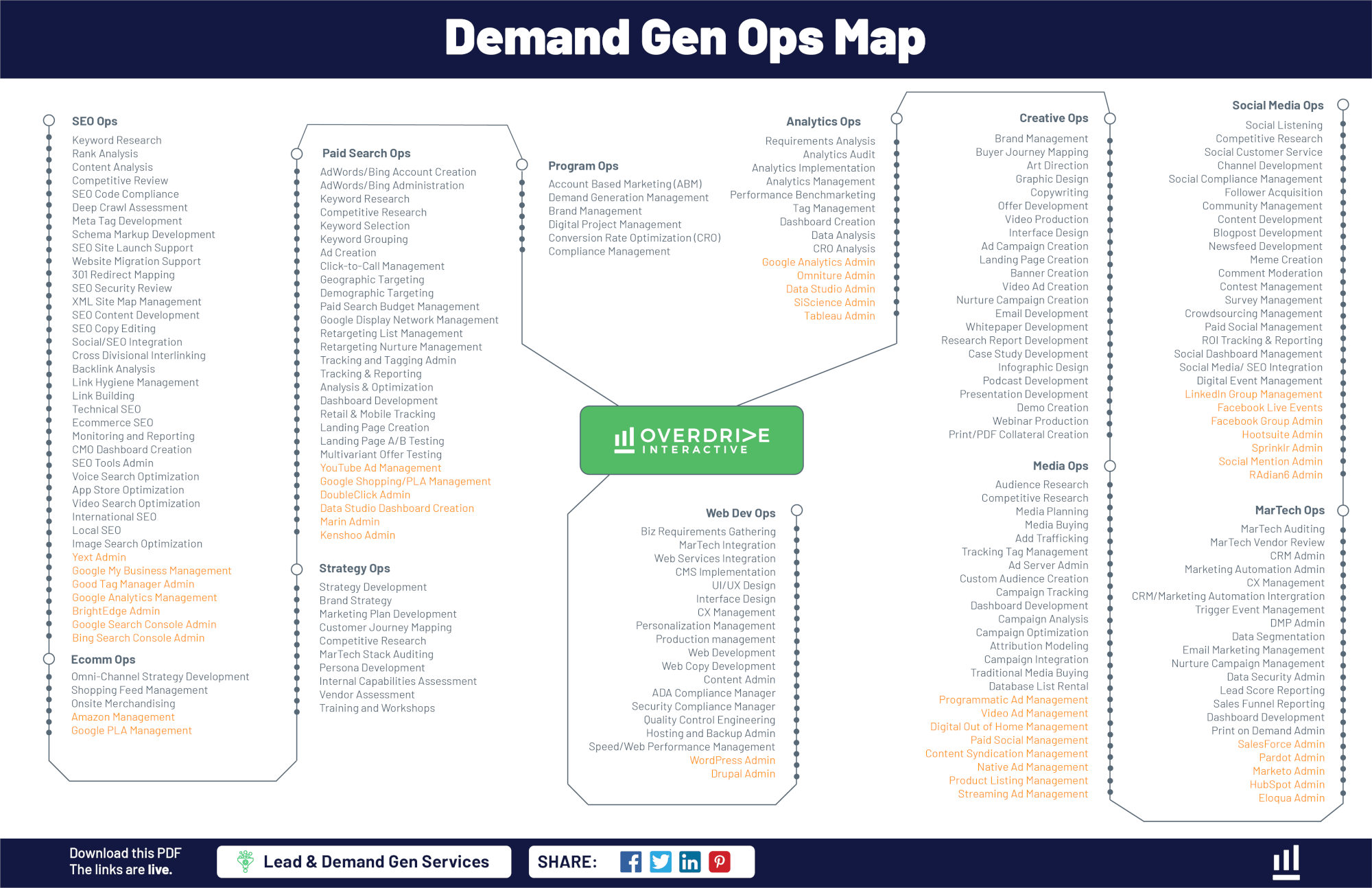 Click here to get the Demand Ops Map
Knowledge Center
Learn. Share. Succeed.
Benefit from our Demand Gen Expertise
Take action. Achieve your goals.