SEO Backlink Audit & Analysis
A backlink refers to a link on a website other than your own that links back to your website. Backlinks have a significant impact on your website's search engine rankings. Search engines consider backlinks to be an indication of your website's authority. Conducting an audit of your backlinks will reveal every link that the search engines consider when analyzing your page, and enhance the comprehension of your website's "authority." One simple but key metric in the audit is the overall tally of backlinks that point to your website. Comparing this total number to that of your competitors will give you an idea of where you stand and provides you with valuable information to improve your position.
So if you're interested in partnering with an agency such as Overdrive to empower your team with the information they need to rank properly and build website authority, let's talk. We can work with you to run audits and analysis while helping you build a proper backlinking strategy. Click to contact us.
FAQs
What is a backlink on a website?
A backlink refers to any website linking to your own website. Backlinks can also be called "external" or "inbound" links.
What are SEO backlink examples?
An example of a backlink would be if one of your products or assets was featured in a NY Times article, and they included a link in their article to somewhere on your website.
Are backlinks still important 2020?
Backlinks are still relevant in 2020, and remain one of the top off-page SEO ranking factors.
This definition is part of the Demand Ops Map. Get your PDF map with links here.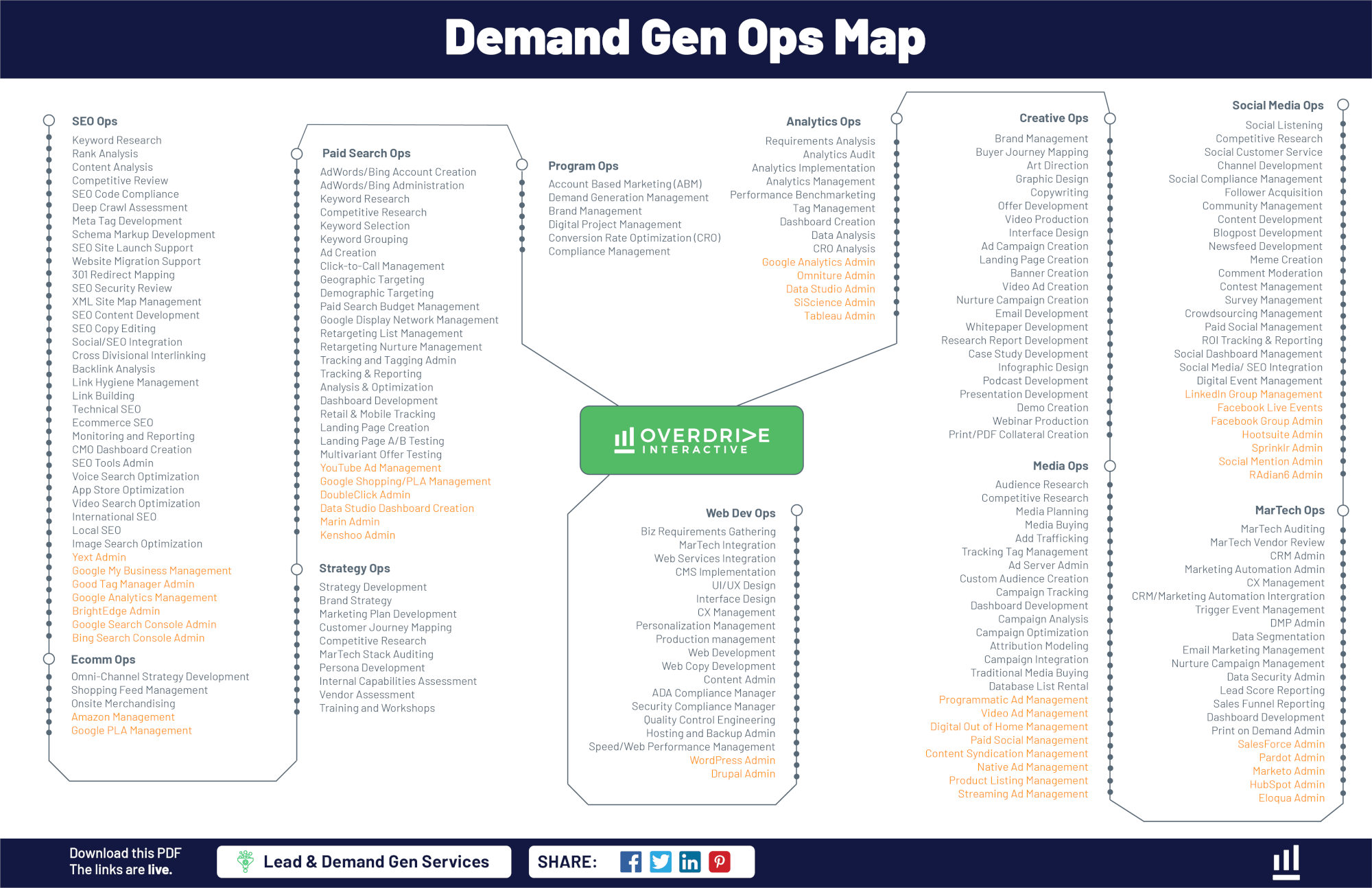 Click here to get the Demand Ops Map
Knowledge Center
Learn. Share. Succeed.
Benefit from our Demand Gen Expertise
Take action. Achieve your goals.