Conversion Rate Optimization (CRO) Analysis 
Conversion Rate Optimization (CRO) refers to the systematic approach to increasing the percentage of online visitors who fulfill the desired action (such as becoming a customer, signing up for an email newsletter, purchasing a product, etc.), through optimizing things like your site structure, design, and speed, as well as creating strong copy and enticing CTAs.
A good CRO campaign means not only saving yourself a ton of time, money, and effort but also getting to uncover and explore brand new approaches to growth that were previously unknown to you. To put it another way, Conversion Rate Optimization enables you to get to know your website's usability better, while at the same time also granting you insights into customer behavior, along with ideas on how best to enable your UX (user experience) to meet your goals.
An analysis, which should be performed regularly, is a careful examination of your entire funnel, using multiple resources such as site analytics, behavior reviews, conversion metrics, and some good old' fashioned intuition to consistently evaluate areas and opportunities for improvement.
At Overdrive Interactive, we've created a process for CRO Analysis that's focused on giving you the necessary lift in your conversions which always correlate to increased revenue. Partner with us today to get the boost your organization deserves. Click to contact us.
FAQs
How do you optimize conversion rate?
There are many elements that go into improving your conversion rate including: split testing, crafting a powerful customer value proposition, and using easy-to-understand language instead of complicated copy.
How does conversion rate optimization work?
Conversion Rate Optimization (CRO) is the process of optimizing everything that could bring in leads. This includes landing pages, on-page content, ads, and much more.
Why is conversion rate optimization important?
Simply put, the more conversions a company receives, the more revenue is gained. CRO is an essential element of business growth.
This definition is part of the Demand Ops Map. Get your PDF map with links here.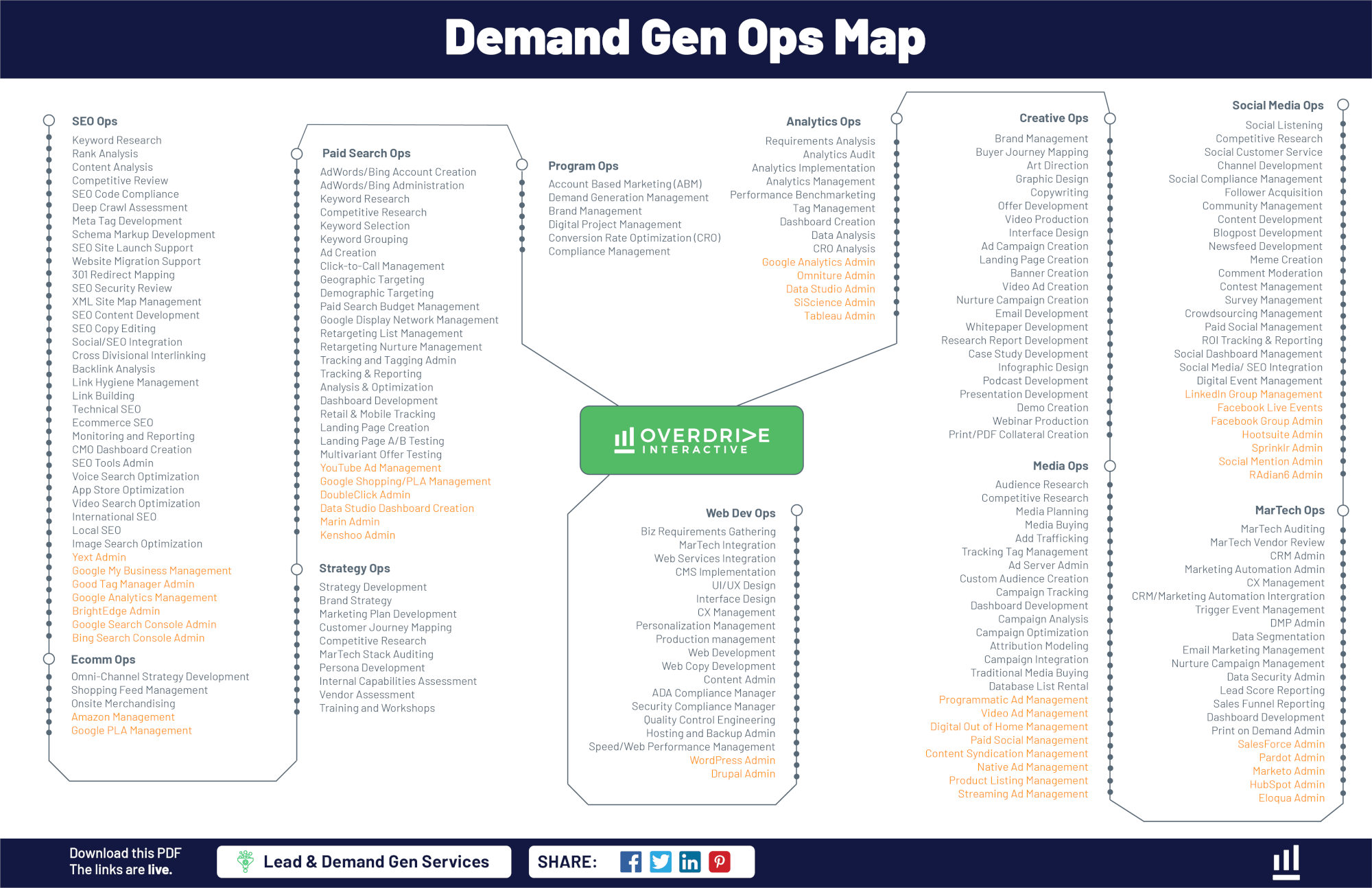 Click here to get the Demand Ops Map
Knowledge Center
Learn. Share. Succeed.
Benefit from our Demand Gen Expertise
Take action. Achieve your goals.