Data Security Administration 
Data security administrators work to secure databases so that they cannot be accessed by unauthorized users.
They handle the day-to-day operations of security systems (as opposed to cybersecurity architects, who design the systems, and cybersecurity engineers, who install them). They set up new user accounts, manage permissions on existing accounts, and oversee user roles and information.
Other duties include:

Designing and executing technical policies to be followed by user groups.

Administering organizational units and groups within the system in order to more easily manage access levels for different departments within the company.

Using log files to audit user activities and access.

Handling lockouts, setup and deactivation, forgotten passwords, and other account exceptions.
Overdrive Interactive has the knowledge, and expertise to partner with your organization and provide best-in-class data security. Let's talk about how we can support your efforts. Click to contact us.
FAQs
What are the types of data security?
The two main types of data security include authentication and authorization. Authorization is one of the most commonly recommended ways to enhance your data's security and protect against data breaches.
What is the role of data security?
The role of data security is to protect everything that an organization wants to keep safe throughout its networks and resources.
Why is data security important?
Data security is important because it prevents your customer's information from being accessed by unauthorized users. Additionally, consumer privacy protection standards must be met from a compliance standpoint, so that your organization does not face any potential fines or lawsuits.
This definition is part of the Demand Ops Map. Get your PDF map with links here.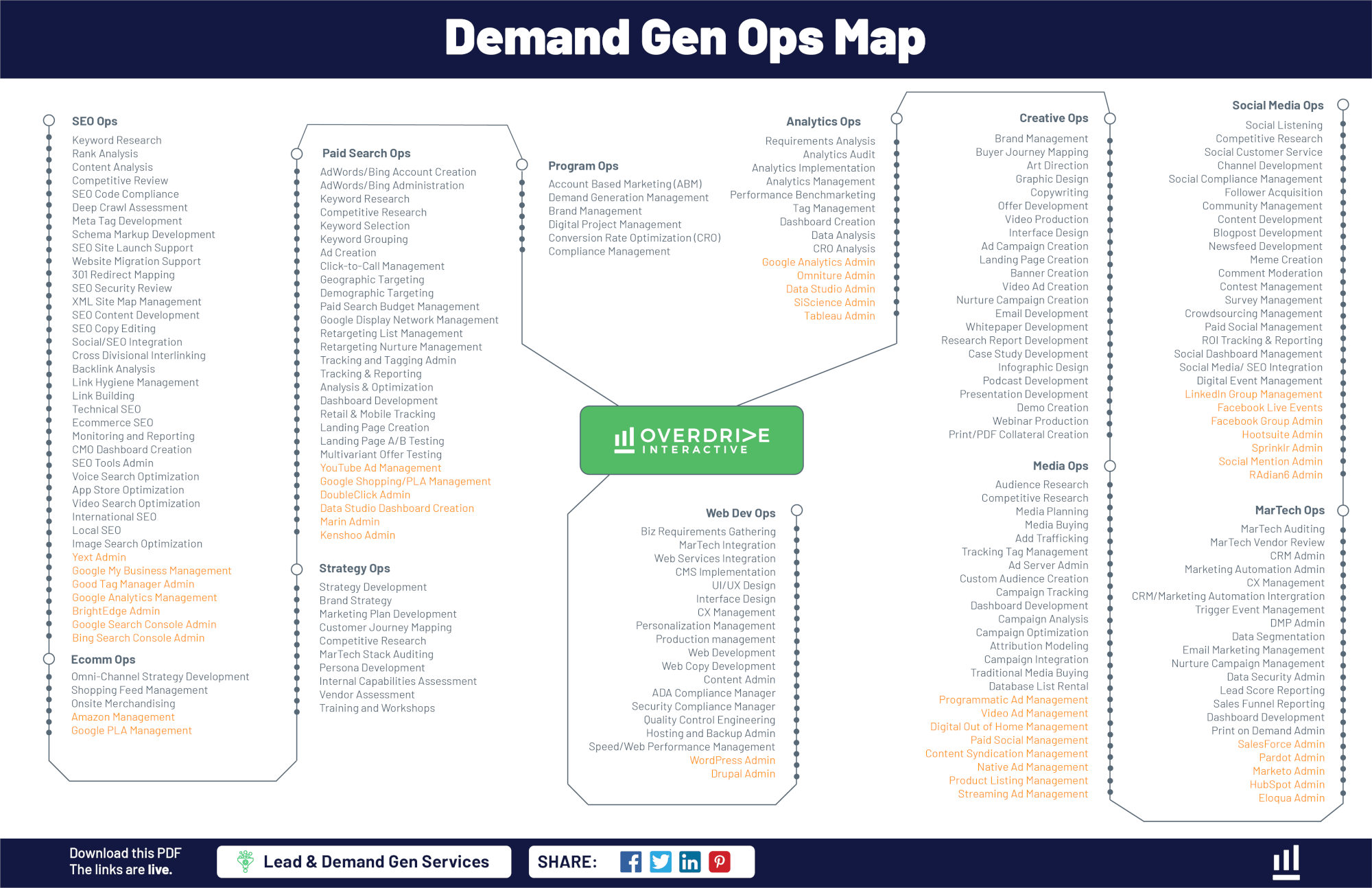 Click here to get the Demand Ops Map
Knowledge Center
Learn. Share. Succeed.
Benefit from our Demand Gen Expertise
Take action. Achieve your goals.