A DMP, or data management platform, is a software tool that consolidates data from different channels into a central location. Having all this data in one place allows marketers to construct targeted audience segments using criteria from a wide variety of sources, such as customer information, household income, demographics, browsing behavior, location, purchasing information, device, etc.
A DMP also helps different sales and marketing teams work together even when they are targeting customers through different channels (social, email, direct mail, etc.). Drawing on the same set of centralized data ensures that communications deployed to your company's end consumers via different channels do not become fragmented or follow different marketing strategies based on different sets of data.
Our team of experts here at Overdrive Interactive has years of experience helping organizations capture their data and leverage it for more effective and targeted marketing. Let's talk about how we can help you and your team do just that. Click to contact us.
FAQs
What does a data management platform do?
A Data Management Platform (DMP) is a platform with the goal of collecting and organizing audience data from various sources, including online, offline, mobile, etc.
How does a data management platform work?
A Data Management Platform (DMP) is primarily used for advertising to collect and analyze data from a wide range of sources.
This definition is part of the Demand Ops Map. Get your PDF map with links here.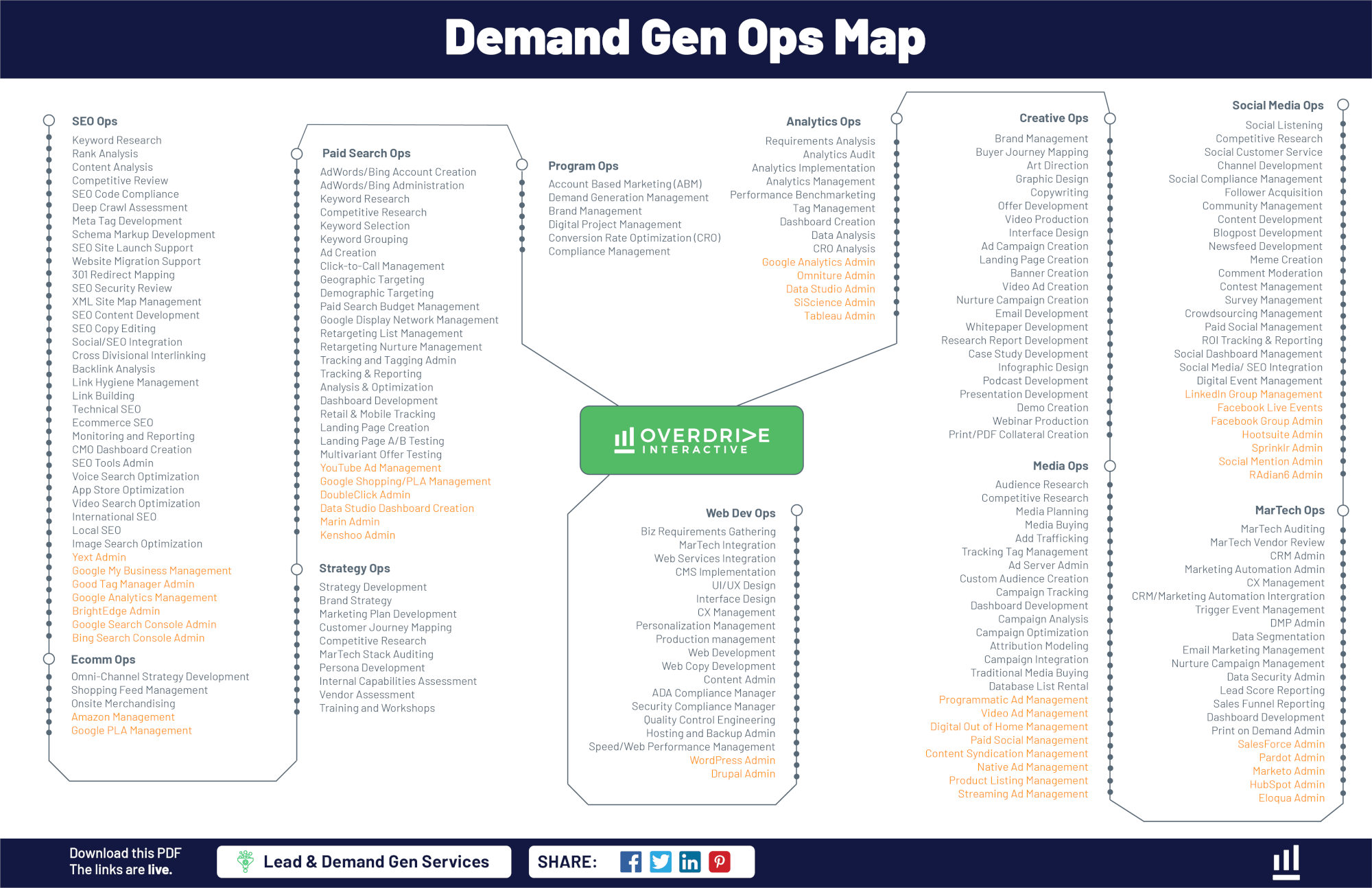 Click here to get the Demand Ops Map
Knowledge Center
Learn. Share. Succeed.
Benefit from our Demand Gen Expertise
Take action. Achieve your goals.