eCirculars or Digital Circulars are product/service catalogs which have often been converted from originally-printed materials (such as in-store catalogs, physical mail catalogs, etc.) into digital media, and are a great way to connect with customers. In fact, in the wake of digitization in the 21st Century, many businesses are now converting their catalog offerings to the digital format, in order to reach even more of their audience. This approach also has several inherent advantages, such as the ability to implement digital coupon-clipping and to offer customers the option to click on items and view them in more detail, and even feed their entire product catalog into other shopping channels such as Amazon and social media platforms. 
So if you're looking to develop eCirculars or convert some existing product catalogs into digital versions, the ecommerce team here at Overdrive Interactive is ready to step in and partner with your organization. Click to contact us.
This definition is part of the Demand Ops Map. Get your PDF map with links here.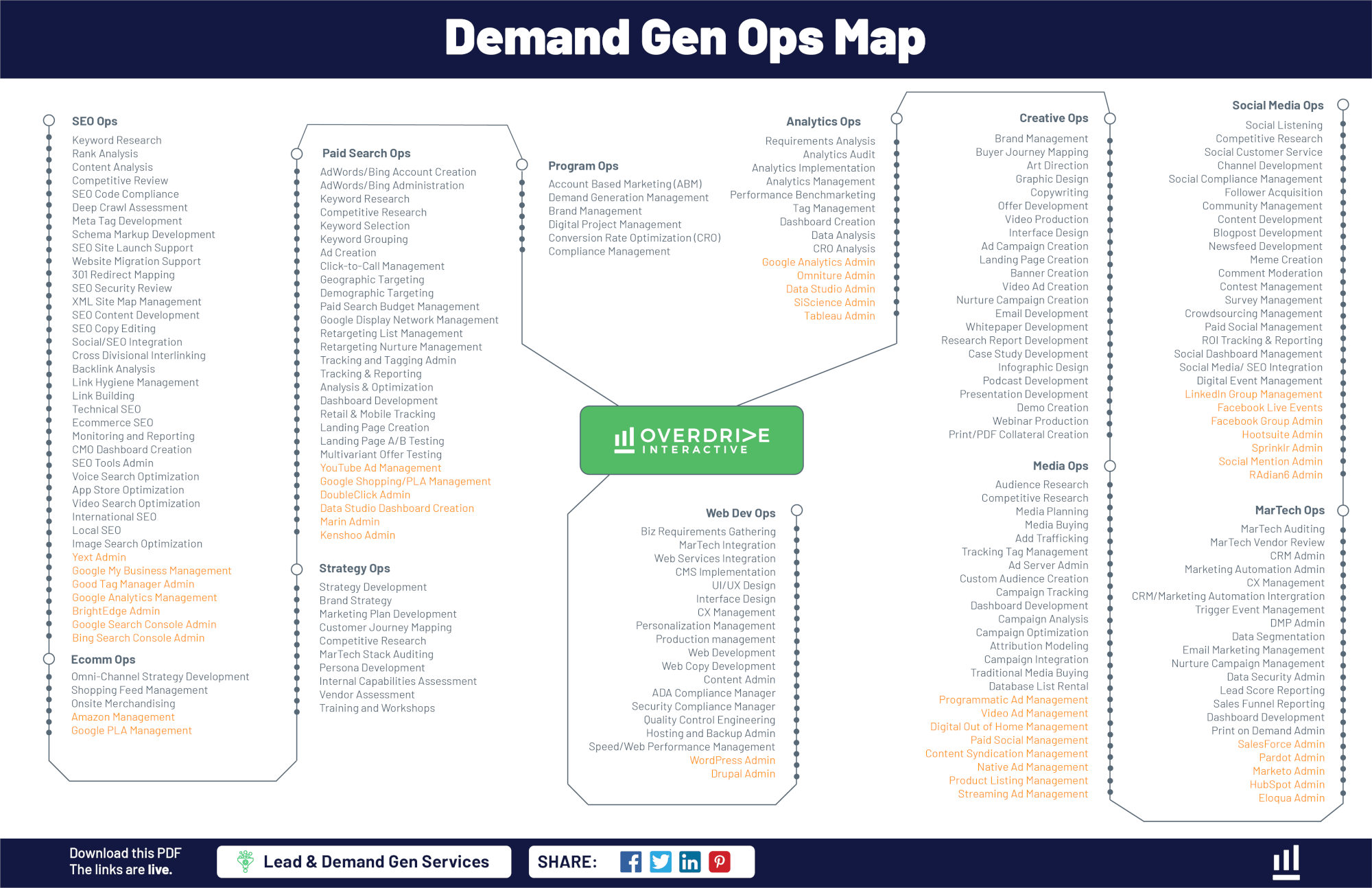 Click here to get the Demand Ops Map
Knowledge Center
Learn. Share. Succeed.
Benefit from our Demand Gen Expertise
Take action. Achieve your goals.