Ecommerce Affiliate Management
"Affiliate Marketing" refers to when an eCommerce site grants a special commission to a page, site, or blog based on their users clicking and following a link from their page through to the eCommerce site.
Affiliate Marketing can be extremely efficient and cost-effective in helping to generate online revenue. But, to take full advantage of it, you're going to need to successfully keep track of customer acquisition, online marketing, and social media strategy, as well as affiliate sales for all of your designated channels.
To design and implement an effective affiliate marketing program, let the ecommerce experts at Overdrive Interactive work with you to create a program, Implement the tracking, and breathe outside life into your ecommerce operations. Click to contact us.
FAQs
What is an ecommerce affiliate?
An ecommerce affiliate is when two different websites work together – an advertiser and a publisher. The advertiser has various products / services to sell, while the publisher (affiliate) advertises those products / services and earns a certain percentage of each sale.
How do you manage affiliates?
You should manage your affiliates by getting high quality tracking, knowing how much you are willing to spend per lead, and constantly measuring your results. Building strong relationships with affiliates is key.
This definition is part of the Demand Ops Map. Get your PDF map with links here.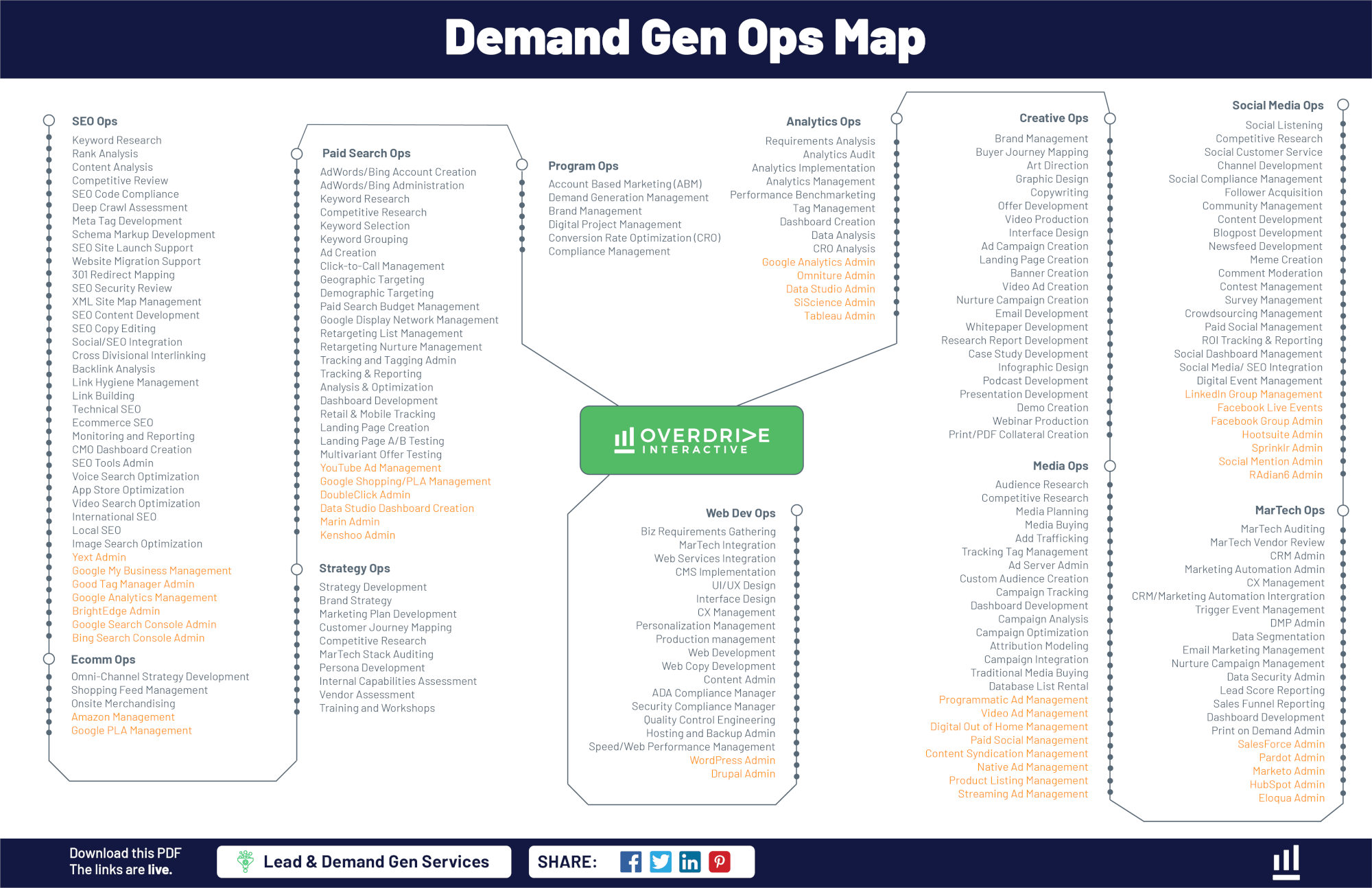 Click here to get the Demand Ops Map
Knowledge Center
Learn. Share. Succeed.
Benefit from our Demand Gen Expertise
Take action. Achieve your goals.