Ecommerce Feed Management 
Ecommerce feed management is a way to centrally manage your business's product listings and paid advertisements across a variety of ecommerce platforms, such as Google Shopping, Amazon, and Facebook. ecommerce data feeds are useful for exporting product data to sales sites and marketplaces, updating/maintaining your product listings across various sites, optimizing your listings according to each site's preferences, and enriching B2B eCommerce functionality. Several elements need to be considered when managing your eCommerce feeds including feed quality, source quality, feed requirements, and ROI.
If you're running any type of enterprise-level ecommerce operations, then without a doubt, you're utilizing feeds. But who's managing and optimizing them on a regular basis? Without a partner like Overdrive at the helm of your ecommerce feed management, you could be leaving an incredible amount of revenue on the table, and that's not what any company wants to hear.
Let us work with you to properly optimize your ecommerce feed and maximize your sales. Click to Contact Us.
This definition is part of the Demand Ops Map. Get your PDF map with links here.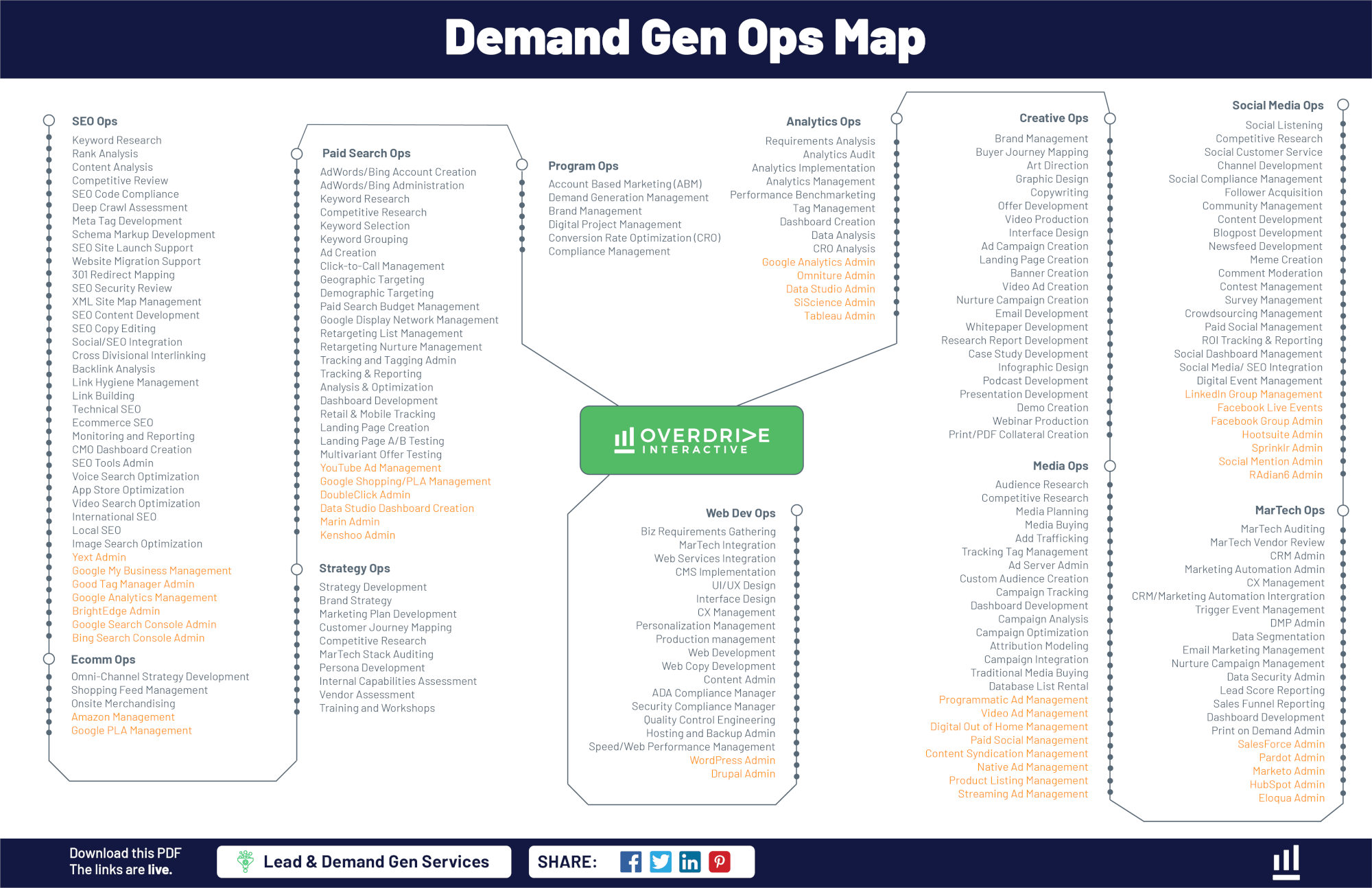 Click here to get the Demand Ops Map
Knowledge Center
Learn. Share. Succeed.
Benefit from our Demand Gen Expertise
Take action. Achieve your goals.