In HTML, meta elements or meta tags are tags located in the heading of your web page code that help to define the page's content. Meta tags are small data segments that help humans and search engines understand the purpose of the page. These tags are encoded within your website and serve two key purposes. 
First, the tags inform search engines about the purpose of your pages, so that your pages can show up the right way in search engine results. Second, the tags tell humans about your page, so individuals can decide whether they would like to click on your page's link in the SERPs.
Meta tags are crucial to your digital success and growth. They can substantially improve your websites' SEO and also click-through rate, and increase the shareability of your pages on social media channels. This is because social media platforms can pick up meta tags when users share your page in their news feeds.
Work with the SEO team to help get your site optimized with professional meta tag development services, and properly positioned for search engine and consumer success. Click to know more about our SEO Services.
FAQs
What is a meta tag example?
Many meta tag examples can be found by searching any brand name on Google. The corresponding home page will likely appear at the top of the SERP, and the title tag and meta description will be visible.
What are meta tags used for?
In SEO, meta tags provide both search engines and users about what a specific page on a website is primarily about.
How do you write a meta tag?
Meta tags should include keywords that are relevant to a specific page. Ideally, title tags should be between 50-65 characters, while meta descriptions should not exceed 156 characters to avoid truncation by search engines.
This definition is part of the Demand Ops Map. Get your PDF map with links here.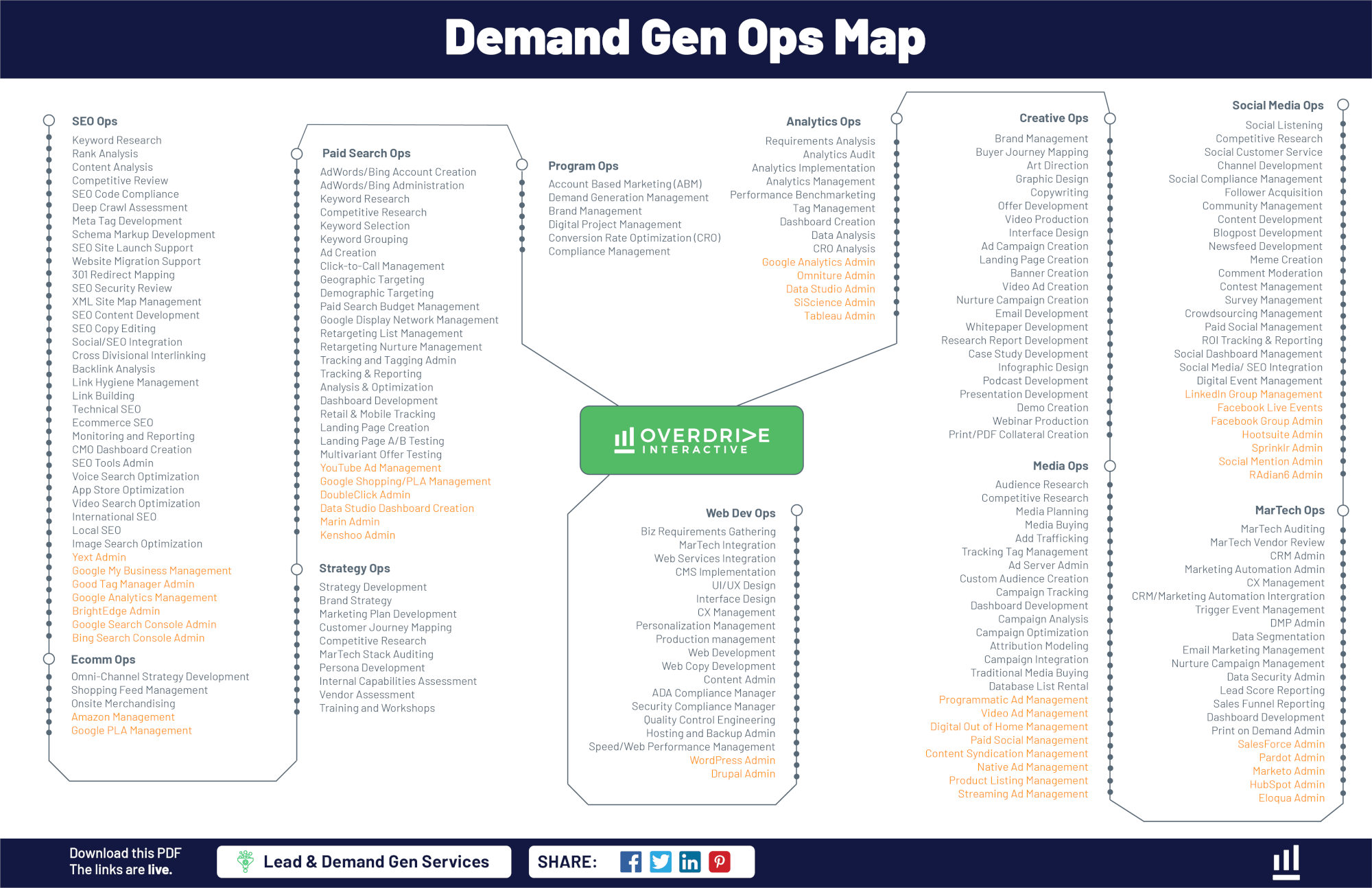 Click here to get the Demand Ops Map
Knowledge Center
Learn. Share. Succeed.
Benefit from our Demand Gen Expertise
Take action. Achieve your goals.