On-site Merchandising is the process of strategically placing and arranging products in your store – harnessing clean, strong visual elements and organized design sense to greatly improve the buyer's experience with your store. On-Site Merchandising is done with the express aim of helping to guide customers through the buyer's journey as swiftly, pleasantly, and efficiently as possible, showcasing the most trustworthy and relevant products and offers to customers before they ever think to move on to the next site in their search.
Basic Definition: Merchandising is the process of displaying your merchandise on a web store with the express interest of generating and increasing sales.
Crucial Aspects of On-Site Merchandising
Product Photos –

Having multiple clear, organized, and well-lit photos of your product can do wonders in terms of lending credibility to your website and to your operation, as well as provide more information about the product itself.



Genuine Customer Experiences –

It's easiest to earn a customer's trust by highlighting the real-life thoughts and experiences of other satisfied customers with your product.



User-Generated Content (UGC)

– such as user-submitted reviews, photos, and videos, is the most authentic, visually-appealing way to allow prospective customers to directly see other customers' experiences with your products and your store.



Aesthetic Design – Your website's visual design should aim to attract a user's gaze, make them feel that this is perhaps a store they would enjoy looking into and entice them in to browse your offerings, as well as make them feel completely comfortable and confident in purchasing your products.

Mobile Responsiveness –

It's incredibly important that your eCommerce merchandising operation be mobile-responsive, as a tremendous amount of online shoppers today do so exclusively on their mobile devices.
To design and implement an effective On-Site Merchandising strategy, let the ecommerce experts at Overdrive Interactive work with you to create a program, Implement the tracking, and breathe outside life into your ecommerce operations. Click to Contact Us.
FAQs
What is onsite merchandising?
On-site merchandising refers to the process of ensuring each user who arrives on your site has an experience that matches your brand, regardless of how they arrived at your site.
What is a merchandising strategy?
A merchandising strategy is essentially a set of tactics that assist in the selling of an organization's products or services.
Why is merchandising important?
Merchandising is important for several reasons: It can lead to a better visual appeal of your product(s), and increase purchases from current and new customers.
This definition is part of the Demand Ops Map. Get your PDF map with links here.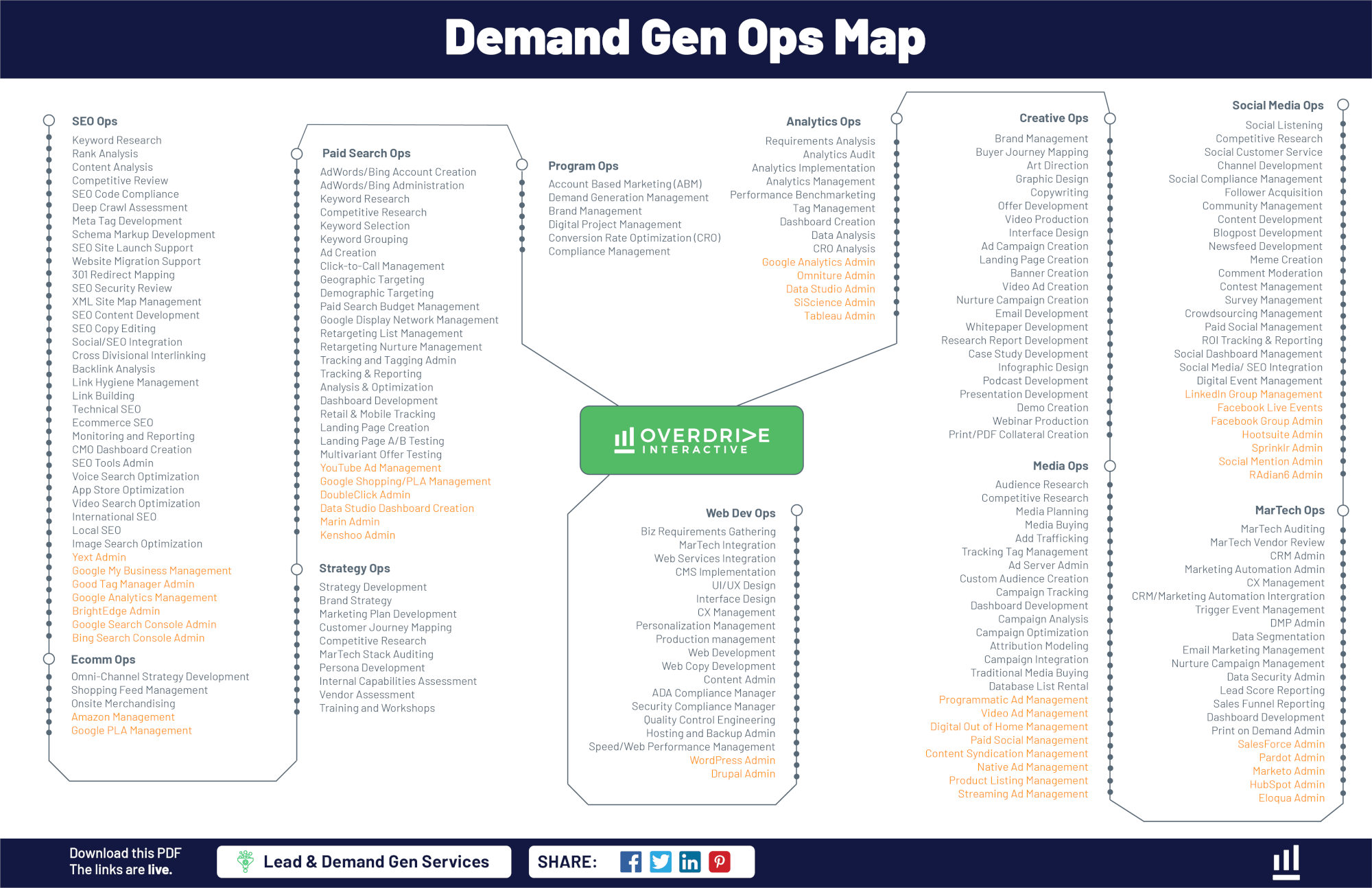 Click here to get the Demand Ops Map
Knowledge Center
Learn. Share. Succeed.
Benefit from our Demand Gen Expertise
Take action. Achieve your goals.