User Interface (UI) Design is mainly built on the process of predicting things that your users may be attempting to do while using your site. UI effectively unites concepts from interaction design and compelling visual design, as well as information architecture, making sure that not only does everything look good – it also functions extremely well, and anyone new to your site can quickly pick up how it all works and begin navigating.
So if you're looking for a skilled creative team to bring the compelling design to your next, or existing website, let's talk about how Overdrive Interactive can partner with your organization. Click to know more about our creative services.
FAQs
What does a UI designer do?
User interface (UI) designers work alongside UX designers and other design specialists. They ensure each page and each step a user will experience in their interaction with the finished product will closely align with the overall vision created by UX designers.
What does UI mean?
Basically, a User Interface (UI) is the combination of screens, pages, and imagery (buttons and icons etc.) that allow a user to interact with a specific product or service.
Why is UI design important?
UI (User Interface) design is important because it helps to convert potential users into actual buyers. By incorporating UI tactics such as accessibility, responsiveness, effective aesthetics etc., users will have an improved experience when interacting with your website, app, or other digital asset.
This definition is part of the Demand Ops Map. Get your PDF map with links here.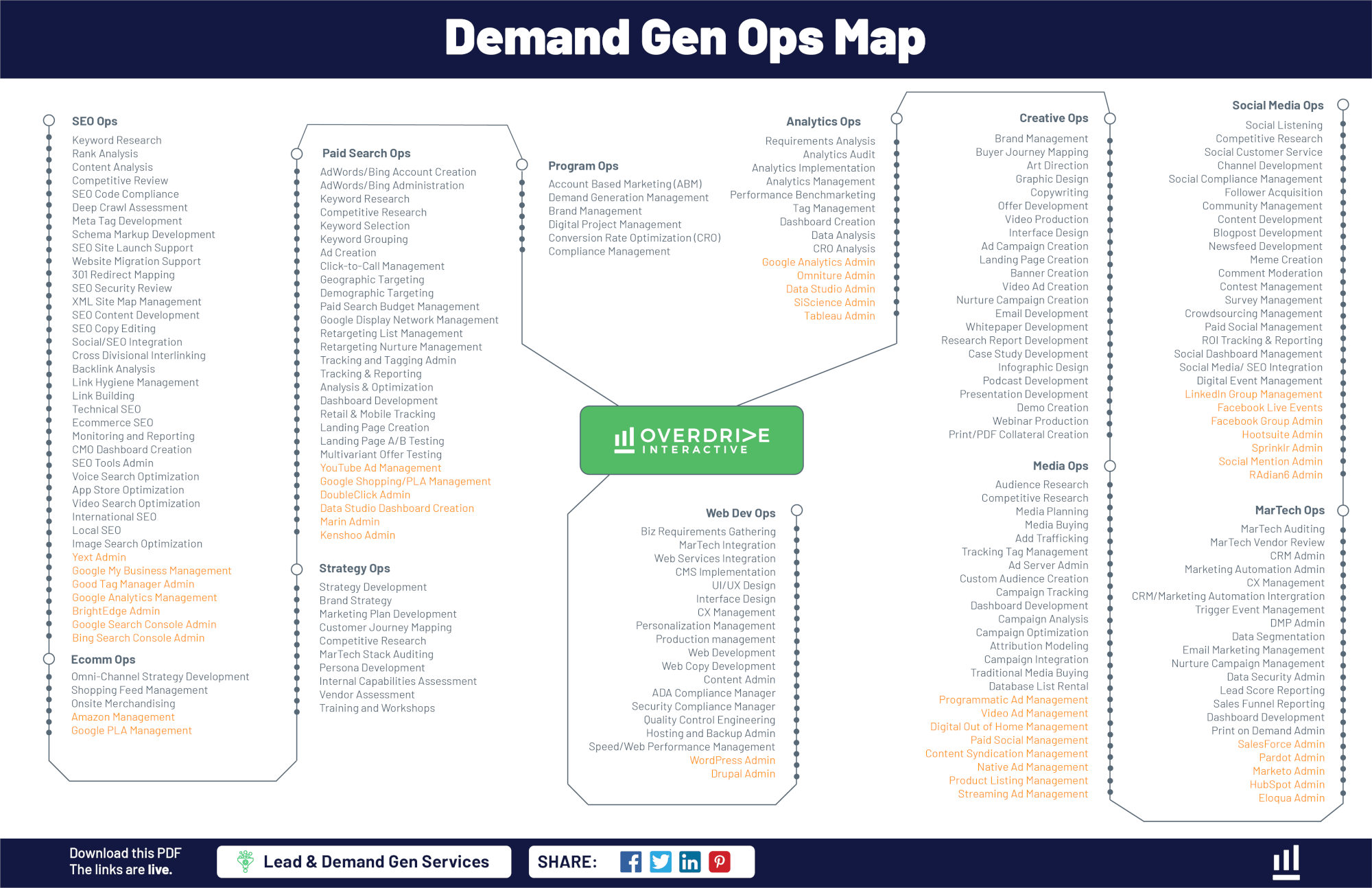 Click here to get the Demand Ops Map
Knowledge Center
Learn. Share. Succeed.
Benefit from our Demand Gen Expertise
Take action. Achieve your goals.