Search Engine Optimization (SEO) Security Review
Search engines want to ensure that the links they provide to users are "safe" and don't expose the user to malware and viruses. Accordingly, search engines look for certain safety and security features on your website when assigning your SERP rankings. If you want to keep your search rankings high, it is critical that you ensure your site is safe and secure.
Here are a few proactive measures you can take to keep your website secure and your search rankings high:
Install HTTPS:

Google specifically names this as

a ranking signal

.

Have proper website certification and give Google permission to index your site.



Secure Web Forms:

A common source of website security breaches are SQL inputs in online forms that lack strict parameters. It is very important that your forms are secure before you allow anyone to input and submit information.

Automated Backups:

It is important to back up your website so that, if a security breach occurs, you can easily restore a previous version of your site instead of starting over from scratch. Automatic backups are a simple way to ensure that you always have a recent version of your site available. Almost all website hosting companies provide automatic backup, so, if you haven't already, check to see if this is something you can configure. WordPress, for example, has easy plugins for scheduling automatic backups.
Looking to audit your site security to ensure you're maximizing ROI on your SEO efforts? Overdrive Interactive has years of experience auditing and securing websites to ensure they're meeting current and future security requirements. Click to know more about our SEO Services.
FAQs
How does website security affect SEO?
Without proper security, it is very likely that your website will see a significant decrease in traffic and leads, as a very low percentage of non-secure sites appear on page 1 of Google. Having a valid SSL certificate is essential for all websites.
Is https important for SEO?
HTTPS is very important for seo, being one of the top on-page ranking factors. Additionally, Google Chrome can inform users that a non-secured site could potentially be unsafe to visit which can drastically reduce site traffic.
Does SSL affect SEO?
SSL (Secure Sockets Layer) encryption adds extra security to your website and keeps user's private information safe. For SEO purposes, having a valid SSL certificate is one of the most important on-page ranking factors.
This definition is part of the Demand Ops Map. Get your PDF map with links here.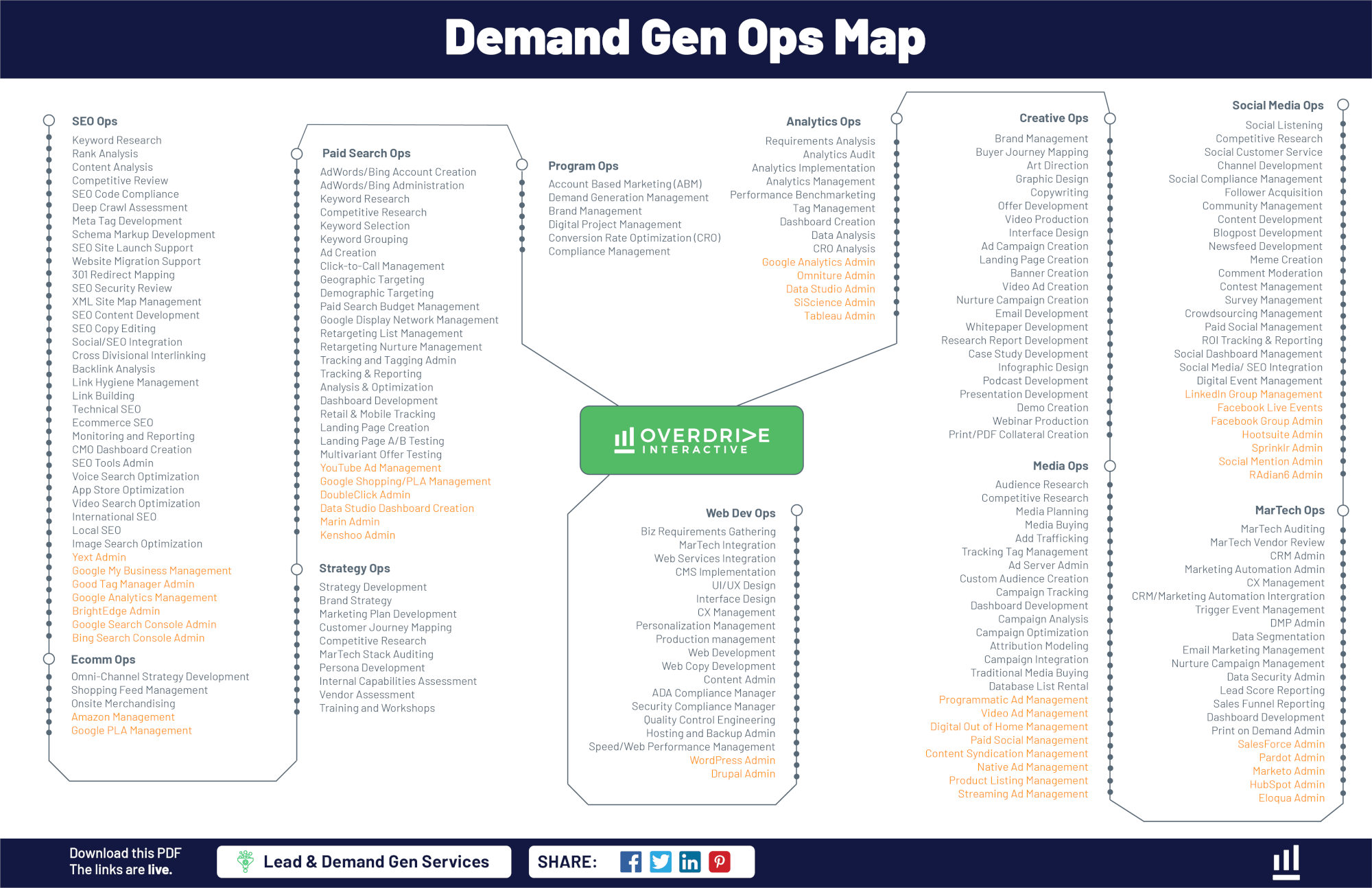 Click here to get the Demand Ops Map
Knowledge Center
Learn. Share. Succeed.
Benefit from our Demand Gen Expertise
Take action. Achieve your goals.